"I Feel More Confident Going Into Every Situation"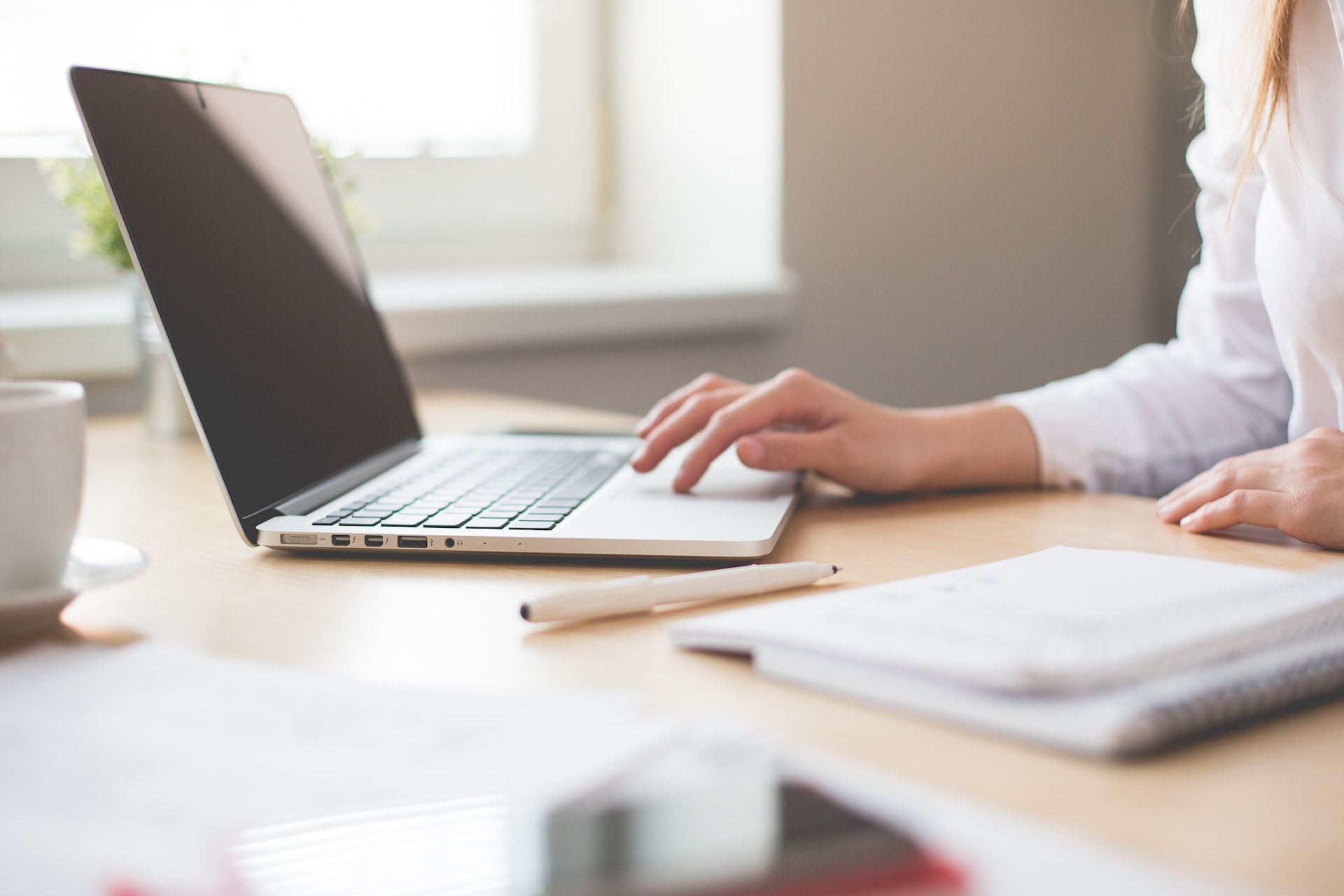 Marcy works in an administrative role in Prince George.
"My hearing loss impacted many facets of my current work, including communication with clients and co-workers in many situations," she says. "Factors like having a large office with workspaces spread out, speaking through plexiglass, and equipment limitations have been some of the challenges."
Marcy needed new hearing aids, but could not afford them. She learned about WorkBC Assistive Technology Services (ATS) during her hearing test, and she decided to apply for funding.
"ATS granted me funding to cover the majority of the cost of hearing aids, which I would not have been able to afford on my own, even with group insurance coverage," she explains.
The new hearing aids have made a big difference in Marcy's workday.
"The main effect I have noticed is more effective communication all around, which has resulted in quicker and more efficient interactions, and also a reduction in my overall stress," she says. "I'm hoping that clients and co-workers have felt more satisfaction with their interactions with me, and I feel more confident going into every situation."
Marcy says she "absolutely" recommends WorkBC Assistive Technology Services to others in need.
"It has been an amazing resource," she shares. "I have much gratitude for the ATS program and the people who work to help clients have a better employment life."
---
WorkBC Assistive Technology Services is operated by Neil Squire. Assistive Technology Services are available to individuals who have a work-related barrier due to a disability or a functional limitation. This may include barriers related to traveling to and from the workplace.
Questions about WorkBC Assistive Technology Services? Need help applying? Contact us: 1-844-453-5506 or info-ats@workbc.ca
Please visit www.workbc-ats.ca for more information about WorkBC Assistive Technology Services.

Tags: assistive technology, BC, Hearing Aids, WorkBC Assistive Technology Services