Tips For Stress Free Sitting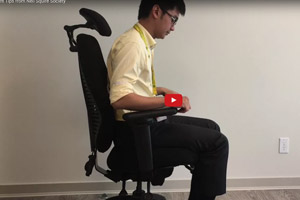 This short video by the Neil Squire Society's Solutions team provides an overview of the best ways to sit in your chair and make adjustments to minimize stress on your body. Created by Brittany Wong and Sean Lee, practicum students for our Solutions program.
Click here to read the PDF summary of the tips shown in the video.
Tags: ergonomics, video