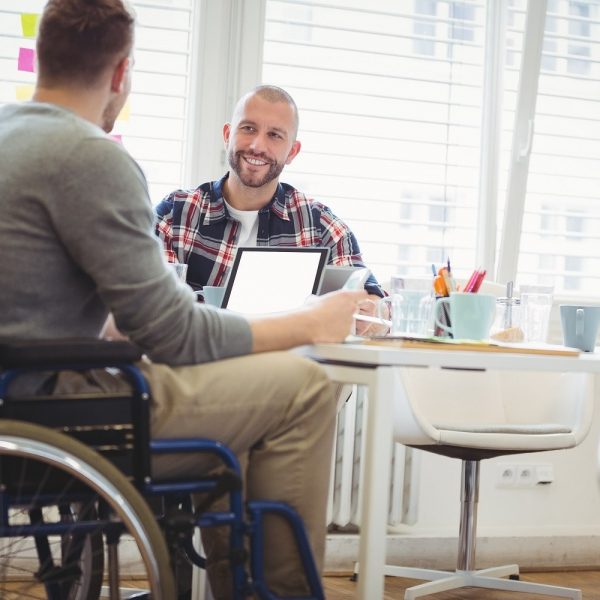 Earlier in the month, we explored a variety of assistive technology apps that are available as Google Chrome Extensions. These apps were created by third party developers such as Ginger Software, TextHelp, Claro Software etc. and use Chrome as a platform to host their product. What many AT users might not realize is that Google has also created their very own accessibility extensions, and that those extensions are always available for free. The extensions that we're looking at today can be found through the Chrome Web Store under the "Accessibility" category, or, by clicking here.
Adding Chrome extensions is easy:
First, go to the Chrome Web Store and choose the extension that you wish to add.
Click on the "Add to Chrome" button near the top right corner of your browser window.
A pop-up window will ask you to confirm. Click on "Add extension", and the extension will be installed to Chrome.
Caret Browsing (navigate using your keyboard)
This extension allows users to navigate webpages using their keyboard. To turn on the extension, click on the caret browsing extension located on the right side of the address bar.
To move word by word, press Ctrl + arrow key.
To move between focusable controls, press Tab.
To select text, press Shift + arrow key.
When a focusable control (like a list) requires arrow keys, exit it by pressing Esc and one of the arrow keys.
Color Enhancer (adjust webpage colors)
Color Enhancer allows users to manually adjust webpage colours. To turn on the extension, click on the Color Enhancer extension located on the right side of the address bar.
To adjust colors, click Setup and choose the color combination that works best for you. The moveable slider allows users to adjust the level of color correction.
When you're satisfied with your choices, click OK.
High Contrast (adjust or remove colors)
Use this extension to make adjustments to color contrast, remove colors, flip black and white, and more.
To turn on the extension, click on the High Contrast extension located on the right side of the address bar, then, choose the color scheme that you want.
To disable High Contrast, click on the extension and select Disable.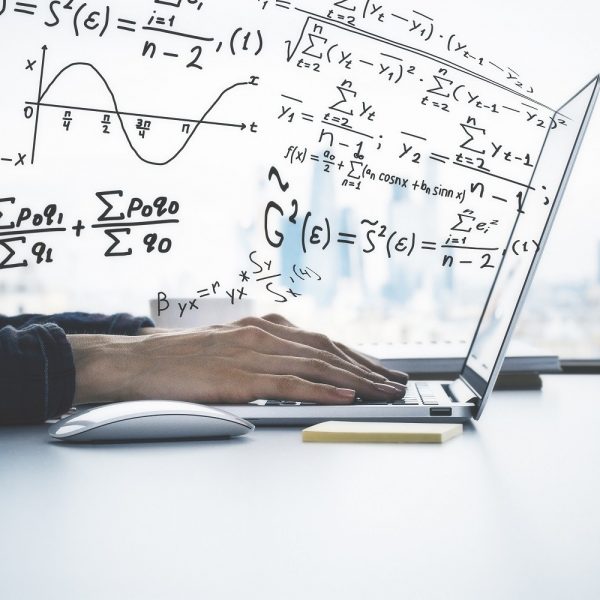 Since the original roll out of extensions in 2010, Google Chrome has become a leading hub of accessible apps for PC and Mac computers. Many of these apps are free or free to try, thus providing users with an exposure to accessibility that was never possible before, and with Chrome being responsible for over half off all of the world's internet traffic, accessible apps and features have never been more mainstream. And, thanks to the open-sourced origins of this browser, new accessibility extensions are being added every day.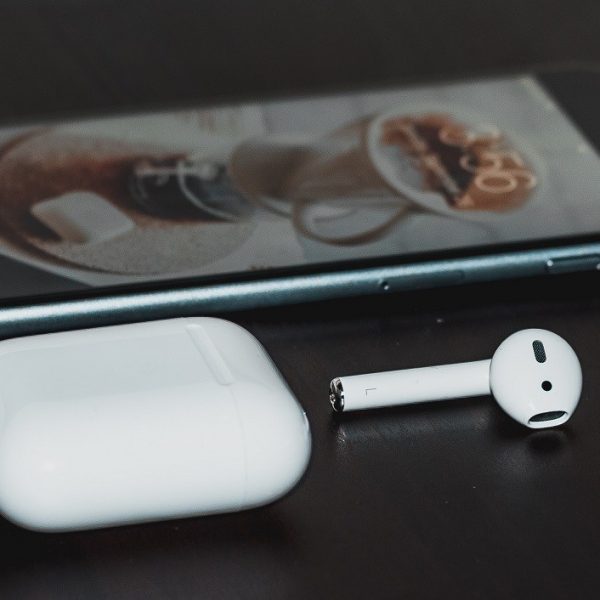 Apple's Air Pods have become hugely popular among consumers thanks in part to the fact that this new iteration of earbud is small, discrete, and completely wireless. But, what a lot of Apple users might not know is that these devices can also be used as assistive technology for individuals with auditory challenges! In today's e-bulletin we're going to explore the Live Listen accessibility feature which first debuted with iOS version 12.
To put it simply, Live Listen turns an iPhone, iPad, or iPod touch into a portable microphone that sends sounds to a connected users Air Pods (or Powerbeats Pro). Because this technology allows users to tap into conversations from a distance, it could be exceptionally useful for auditorily-challenged students who might otherwise struggle to hear their teacher or professor in a classroom or lecture room. It could also be used for individuals in the workplace. Users with auditory challenges could place their iOS device in the middle of a conference room or table, put on their air pods, and tune in to an amplified audio stream of their meeting.
While this technology represents an exceptionally low-cost alternative to a traditional hearing aid, the degree of amplification that can be achieved with a hearing aid is much greater than what can be achieved via Live Listen, so for users with more profound auditory challenges, a more typical hearing aid will likely still be required. The good news is Live Listen technology can also be used in conjunction with any Made for iPhone hearing device. These modern hearing aids are as powerful as their analog predecessors, but also give users the ability to stream audio, answer phone calls, and more. To learn more about Made for iPhone hearing devices, click here.
How to Use Live Listen:
First, users will need to add the Live Listen feature to their control center. This can be achieved via the following steps:
Go to Settings > Control Center.
Tap Customize Controls.
Scroll down and tap the plus icon located beside Hearing
Tap Back to save.
Once Live Listen has been added to the Control Center:
Open Control Center via Settings or by swiping down from the top of the screen.
Tap on the ear icon.
Tap Live Listen.
Place your iOS device in front of the person speaking and be sure to adjust the volume settings as needed.
Note: When connecting via Live Listen, please ensure that Bluetooth is on. Bluetooth settings can also be accessed via Control Center, or, via Settings.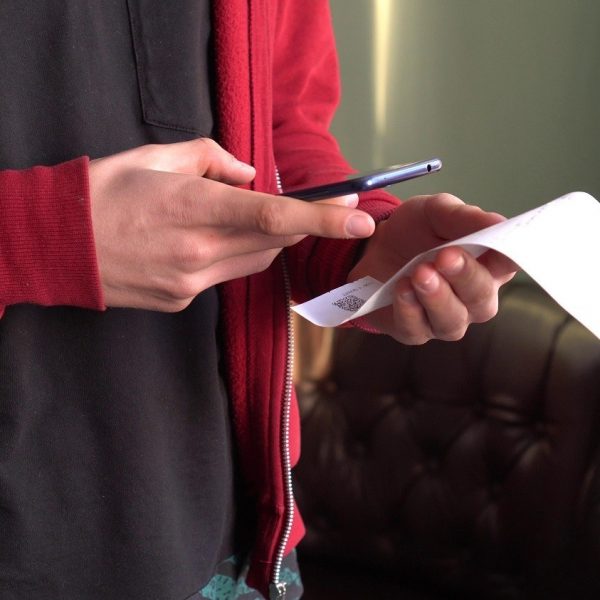 Over the past few years, OCR (Optical Character Recognition) apps have been gaining increased popularity among both mainstream users and individuals with disabilities. Because this technology allows users to easily digitize and edit print-based documents, books, photos and more using their smartphones built-in camera, the barrier to alternative, digitized means of expression for individuals who struggle with print-based disabilities is becoming smaller and smaller. In the past, individuals with print-based disabilities would have to seek out alternative formats for learning content, a process that was often both costly and difficult. With OCR apps, individuals with disabilities can quite literally take matters into their own hands.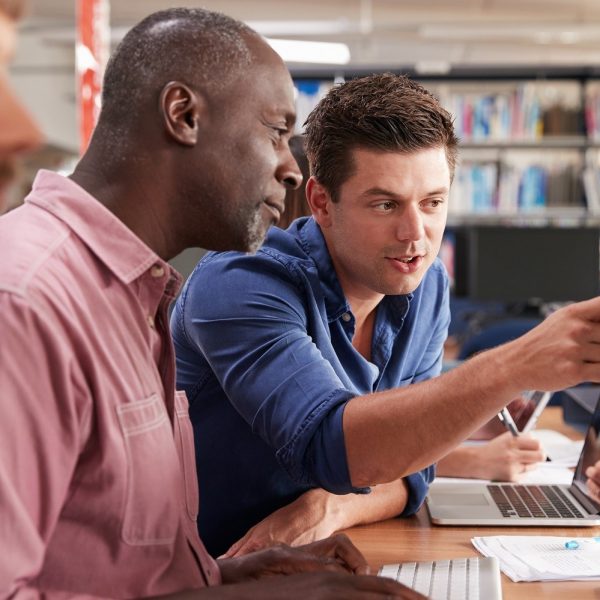 While Apple is known for offering products with some the most complete built-in accessibility features available, many of the companies' competitors have been putting similar focus into offering products with equally impressive built-in accessibility features. Microsoft, Samsung, Google, and many other tech giants have put a level of focus on accessibility that is unprecedented, and these innovations are happening fast, with many platforms and operating systems releasing major accessibility upgrades with every major update.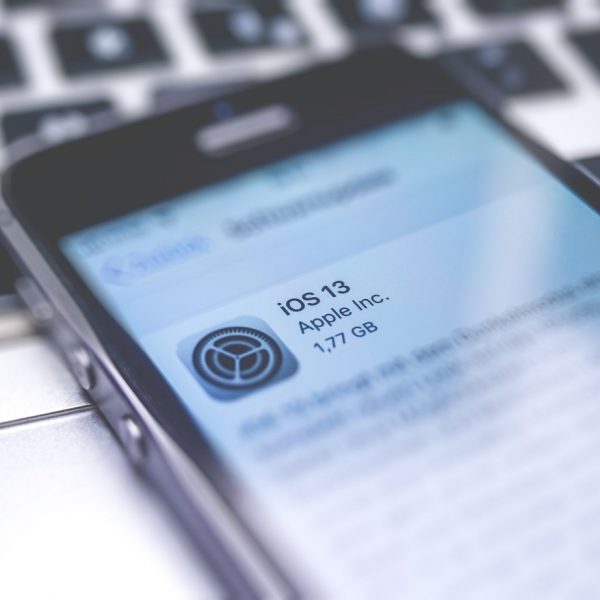 Since its initial release in 2010, the iPad has set the golden standard for built-in accessibility features, and Apple's accessibility innovations have continued to be developed at an impressive speed. Each major update contains new accessibility features, improvements, and fixes, greatly improving and enhancing the overall user experience, especially for those users who take advantage of the many accessibility features on offer.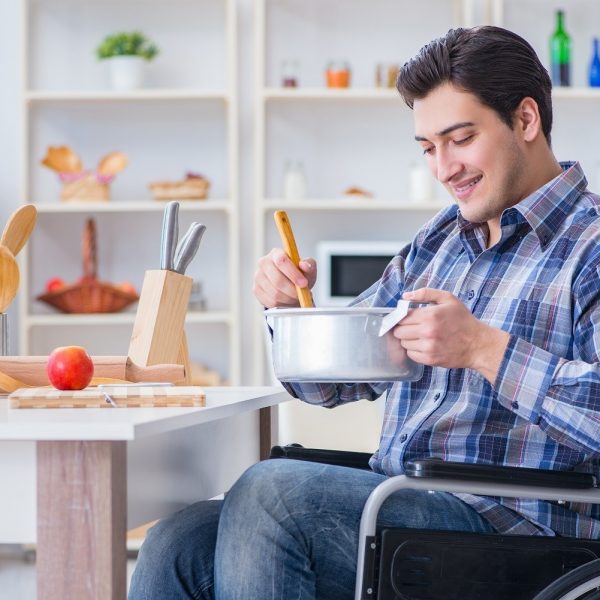 Good nutrition is a significant but often overlooked aspect of health, and studies have shown that healthy eating has a significant impact on an individuals physical and mental well-being. In fact, the study linked above asserts that "…nutrition services and programmes for children and adults can act as entry points to address and, in some cases, avoid or mitigate disability". Of course, the challenge is, when physical or learning disabilities affect an individual's independence, it becomes that much harder to maintain good nutrition and stay in good physical and mental health.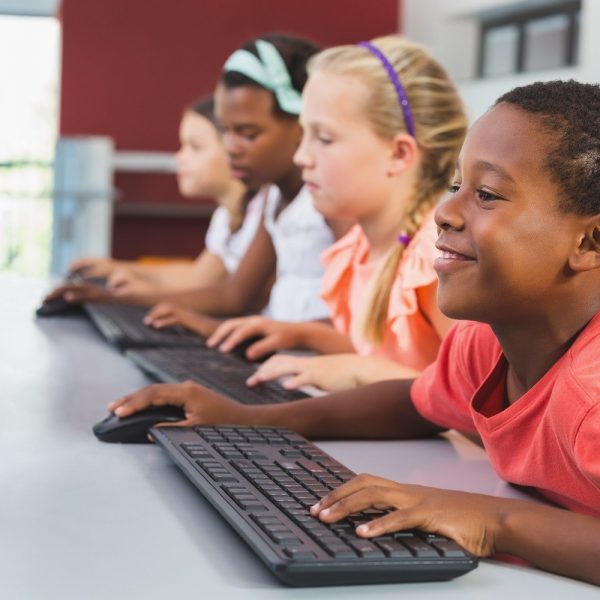 For over a decade, remote access software has allowed individuals in the business or IT environment to remotely access and interact with computers that are located off-site. This technological advancement has allowed IT professionals to troubleshoot and control computer systems that are located thousands of miles from their physical location. Remote management software is also often used to allow individuals to access their work computer from home or on the road, thus saving time, money, and resources that would be otherwise spent commuting to the office.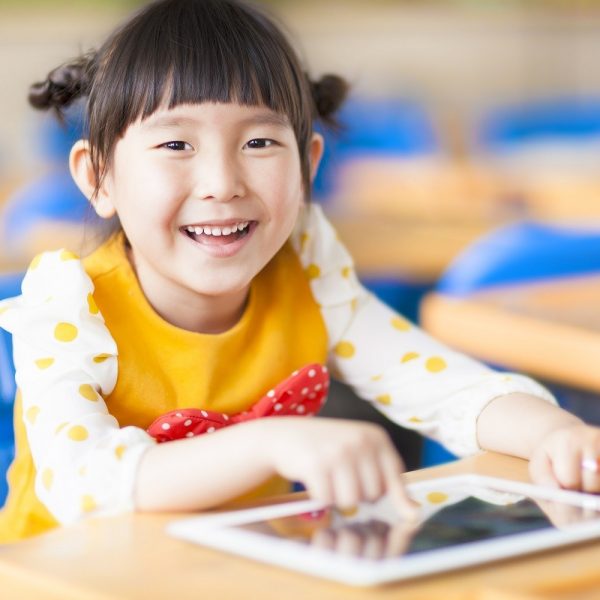 In the past, students were often treated with a "one size fits all" mentality, and in many cases, individuals with wildly different learning styles were forced to complete their work within a narrow educational framework. The reality is, all of us learn differently; some of us are visual learners, some of us kinesthetic learners, some prefer auditory learning, and some prefer reading/writing based learning. The app that we are looking at today is very much geared towards the visual learners among us.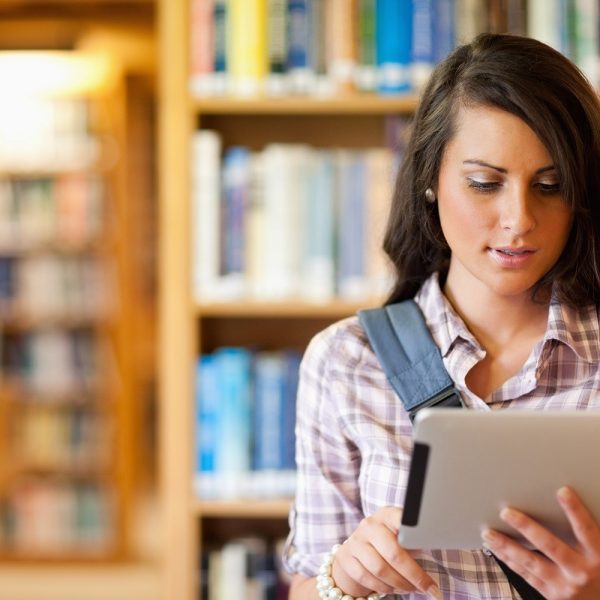 Originally created in partnership with Holland Bloorview Kids Rehabilitation Hospital as a writing and research app for individuals with physical or learning disabilities, WordQ quickly became recognized as an app that could be beneficial to all students, especially for those individuals who struggle with English as a first or second language. Originally created in the early 2000s, this app is now in its 5th iteration, with new features and functions being added in every new version. Today, WordQ is available for iPad, Chromebook, PC, Mac, and as an extension to the Google Chrome internet browser, making it compatible with virtually any modern computer.