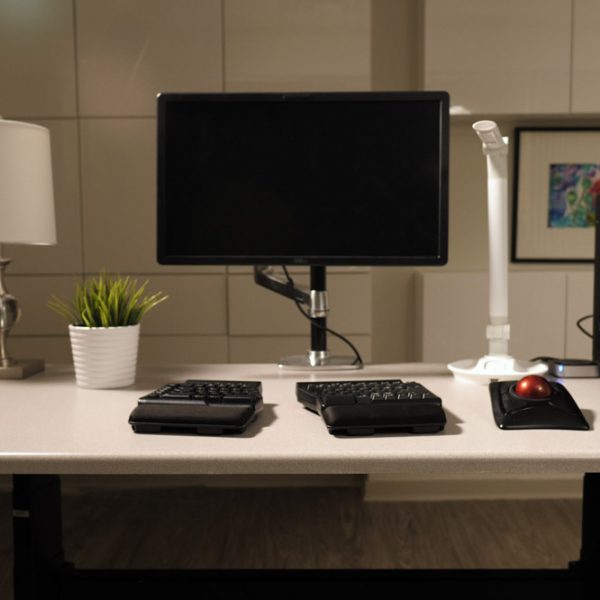 The Neil Squire Society is proud to launch our new Neil Squire Solutions website focused on assistive technology and ergonomic assessments. We're a Canadian not-for-profit organization that has been empowering Canadians with disabilities for over 30 years. Our vision is a world with economic and social inclusiveness for all people with disabilities. Having served over 30,000 people since 1984, we help clients remove barriers to independent-living, allowing them to be active members of society.
Our headquarters are in Burnaby, British Columbia, but you can also find us at our research and development (R&D) laboratories in both Burnaby and Vancouver, British Columbia where we're testing out the latest in assistive technology and ergonomics. If you're elsewhere in Canada, we have regional offices in Regina, Saskatchewan; Ottawa, Ontario; and Fredericton and Moncton, New Brunswick.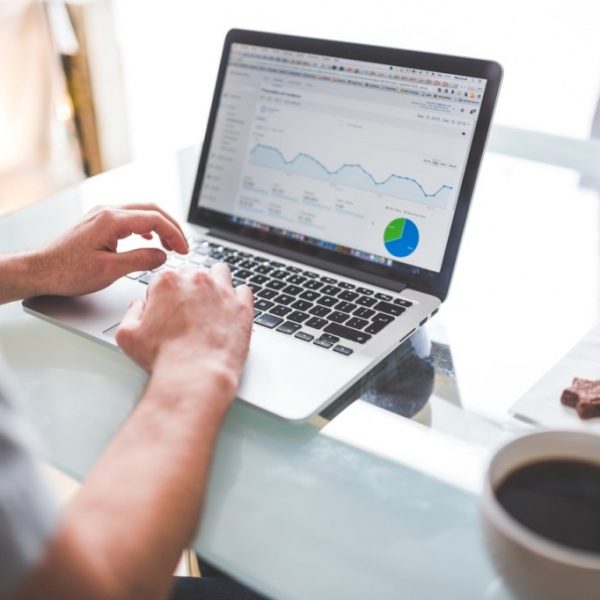 Brock believed that a new desk chair could be the solution to his serious back and neck issues. But without the help of an occupational therapist, he had a hard time finding one that actually helped out.
"So my job really involves sitting at a desk all day," Brock explains. "When I work from home, in the past, I've just had to lie in bed or on the floor, or whatever is comfortable, because I have some really bad issues in my neck and back."
He had heard about the Neil Squire Society's Technology@Work program from his mother, who was pleased with her experience as a client.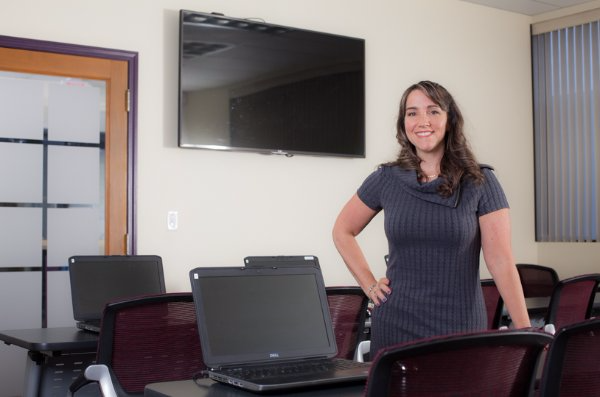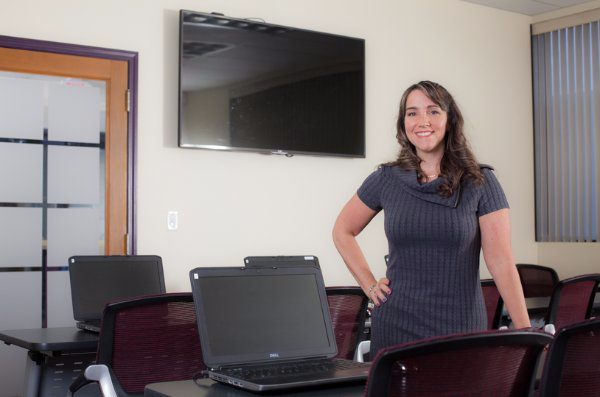 When Liana started a new position as a facilitator and community teacher, a role in which she helps people find employment, she wasn't used to long hours sitting down at a desk.
"When I first moved into this role, I was spending quite a lot of my time, probably about 80 – 90% developing curriculum or writing workbooks," she explains. "[Previously], my position involved a lot of going from client to client on the computer helping them with resumes or job searches. So, I never really spent a lot of time sitting at a desk for great periods of time – it was always up down, up down."
Liana had injured her shoulder and back in a car accident a number of years ago, which has lingering effects to this day.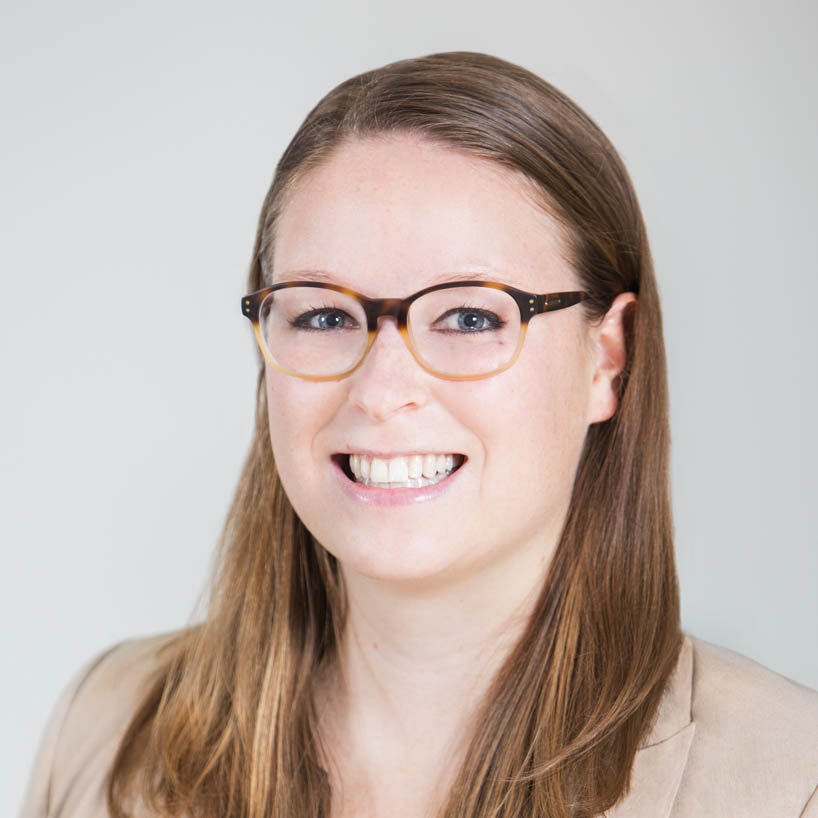 Gemma Pollock, MScOT, Reg. OT (BC)
Occupational Therapist
Gemma Pollock received her undergraduate degree in human kinetics from the University of British Columbia. Before entering the field of occupational therapy, she gained experience in customer service, administration, and program planning in the field of community recreation. In 2016 she completed a Masters' of Science in Occupational Therapy from Queen's University. Gemma enjoys using a client-centred approach to find solutions that enable clients to reach their goals and promote independence. Gemma's past occupational therapy experience includes working in private practice, providing assessment, interventions, and case management for individuals with a variety of health conditions. She focuses on coaching and educating clients on self-management for daily activities, and how ergonomics and assistive technologies can assist with symptom management and achieving goals.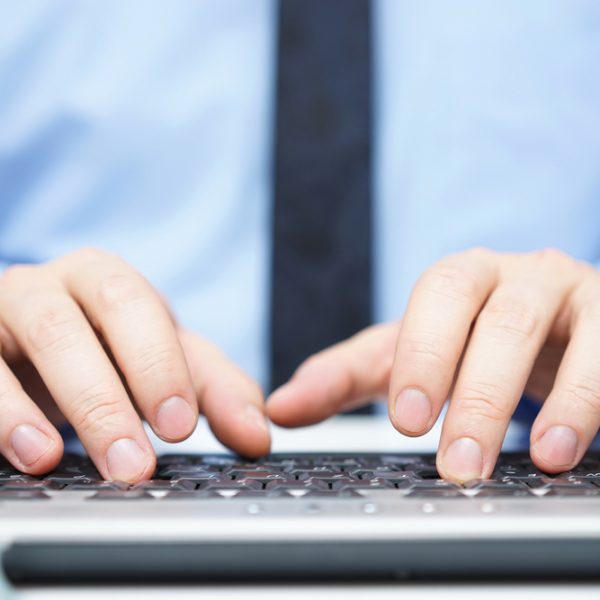 A motor vehicle collision over 20 years ago left Garry with chronic pain, fatigue, and muscle tightness in his neck, shoulders and lower back.
Garry, who works both from an office at home and on the road as he travels across British Columbia for his job, had made adjustments to his workstation on his own. He alternated between using a traditional worktable, a stand-up desk, and a reclining chair.
"In my situation, I need to move often to relieve muscle tightness, and shifting from the desk to the recliner to the stand-up workstation helps," he explains.
However, he was still dealing with fatigue, and decided to reach out to the Neil Squire Society's Technology@Work program to see if it could be reduced.
Grant Pearson, a Professional Engineer and the Vice President of Business Development for an arctic construction company, lives with an inherited, degenerative eye disease called Retinitis Pigmentosa.
Grant had 20/20 vision when he first noticed symptoms of the disease ten years ago, but is now legally blind. "I can't read without some sort of assistance, I can't read my own handwriting, I can't see people's faces, can't drive," he says. "There are limitations around what I can do and what I can see."
Despite his disability, Grant maintains his demanding job. "I travel around a lot to various jobsites. In Canada, we work mostly in the Northwest Territories, Nunavut, Saskatchewan, Ontario," says Grant. "We build all-weather access roads. We do contract mining, airstrips, industrial site development."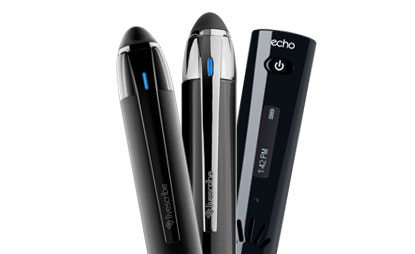 Paige works with the Aboriginal community, particularly the disenfranchised and homeless. She assists them with everything from housing and finances, to mental health and addiction. Due to her various medical conditions including psoriatic arthritis, drug-induced lupus, and Ehlers-Danlos syndrome, Paige was facing multiple barriers at work. "Mobility-wise, it affects my joints, ligaments, and muscles," she explains. "Everything from being able to hold a pen to sitting for any length of time, or standing for any length of time [is difficult]."
Her chiropractor recommended the Neil Squire Society's Technology@Work program. "He saw how much I was struggling and I was coming in to see him weekly, I was having a lot of issues with my disability," Paige says. "So I got the card, I made the call."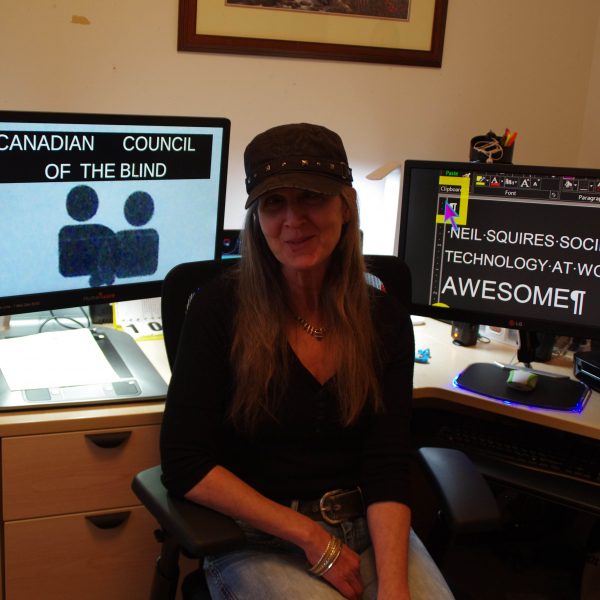 For the last 25 years, Lori has been a tireless advocate and volunteer in the blind community. Currently the National First Vice President of the Canadian Council of the Blind, she has spent much of her life giving back to the community.
Born with a genetic condition that affects the retina, Lori has had vision loss all of her life. "I've always been legally blind my whole life. I've always had ten percent vision or less," explains Lori. "I'm down to about one percent [vision], I have no sight in my right eye whatsoever."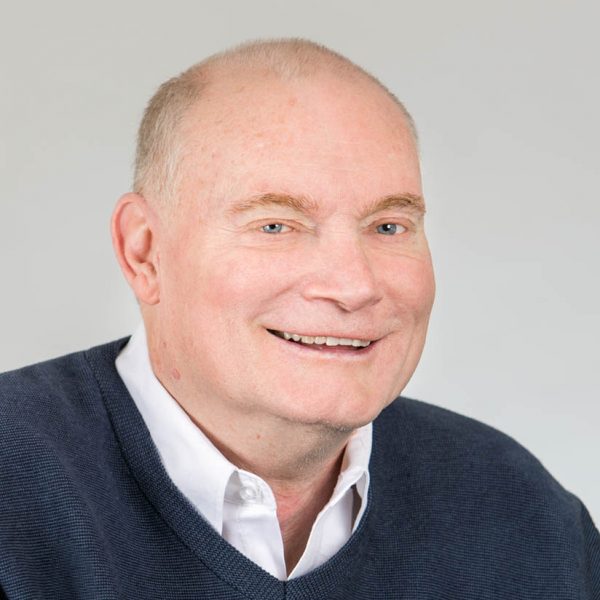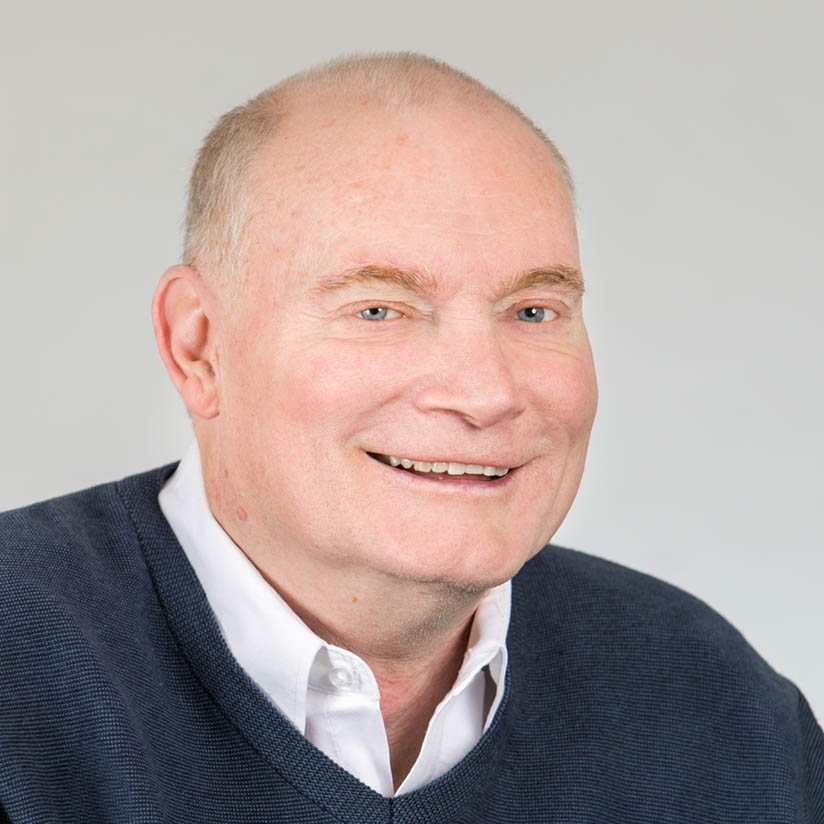 Gary Birch, O.C., O.B.C., PhD, P.Eng.
Solutions Departmental Specialist / Executive Director
Gary Birch was appointed Director of Research and Development at the Neil Squire Society in 1988 and then in 1994 was appointed Executive Director. He is responsible for the on-going operations at the Neil Squire Society including the supervision of a Research and Development team; the preparation and supervision of contract proposals and budgets for government sponsored service delivery projects; and the overall future direction and development of the Neil Squire Society.
Dr. Birch earned his B.A. Sc. in Electrical Engineering in 1983, and in 1988 received a Doctorate in Electrical Engineering (Biomedical Signal Processing), both from the University of British Columbia. His specific areas of expertise are assistive technologies, EEG signal processing, direct brain-computer interface, digital signal processing, human-machine interface systems, biological systems, robotic control systems, environmental control systems and service delivery programs for persons with disabilities.
Dr. Birch's current professional affiliations and contributions include: Adjunct Professor at UBC, Department of Electrical and Computer Engineering; Adjunct Professor, SFU, Gerontology Research Program; Chair of the Minister's National Advisory Committee for Industry Canada on Assistive Devices; Member of the Executive Technical Committee on Assistive Technologies for Persons with Disabilities for the Canadian Standards Association; Member of the Research Advisory and Review Committee for GF Strong Rehabilitation Centre; Member of the Advisory Committee for the Disabilities Health Research Network in British Columbia; Member of the Task Force representing Disability Advocacy Groups and Telecommunication Companies on Accessible Telecommunications in response to the Canadian Radio-television and Telecommunications Commission on Deferral Accounts; Member of the Sub-committee on Access to Technology for Council of Canadians with Disabilities; Persons with Disabilities Advisory Committee on employment issues for BC Region of the Federal Government and the Provincial Government of BC.
Dr. Birch was inducted into the Terry Fox Hall of Fame by the Canadian Foundation for Physically Disabled Persons in 1998. In 2008 he was appointed an Officer of the Order of Canada, Canada's highest civilian honor for lifetime achievement, for his work with the Neil Squire Society. In 2012 we was awarded the Queen Elizabeth Diamond Jubilee Medal, and in 2017 he was appointed to the Order of British Columbia, the Province's highest form of recognition.
Visit Gary Birch's profile page on LinkedIn.
Visit Gary Birch's profile page on Wikipedia.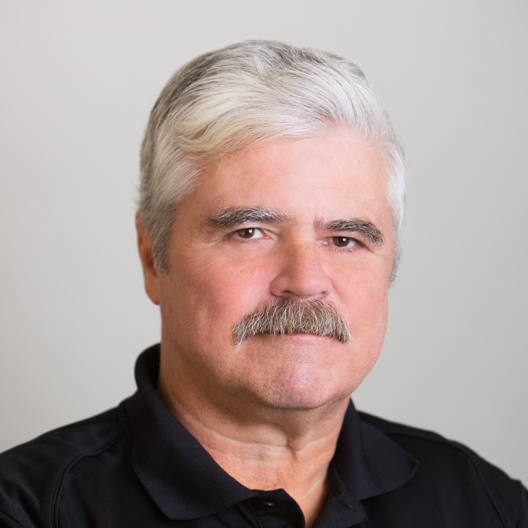 Greg Pyc
Solutions Departmental Specialist / National Operations Manager
Greg joined the Neil Squire Society in 2001, as the National Operations Manager, overseeing all operations across Canada. With a focus on program capacity building, he has since developed and designed all the programming methodologies for clients with disabilities from pre-employment through to employment and supports. He is in charge of all BC programming and developed the technology department for Neil Squire Solutions, including its roll out across Canada. He has been the recipient of multiple awards and honours for his work in the field of disability.
Visit Greg Pyc's profile page on LinkedIn.