About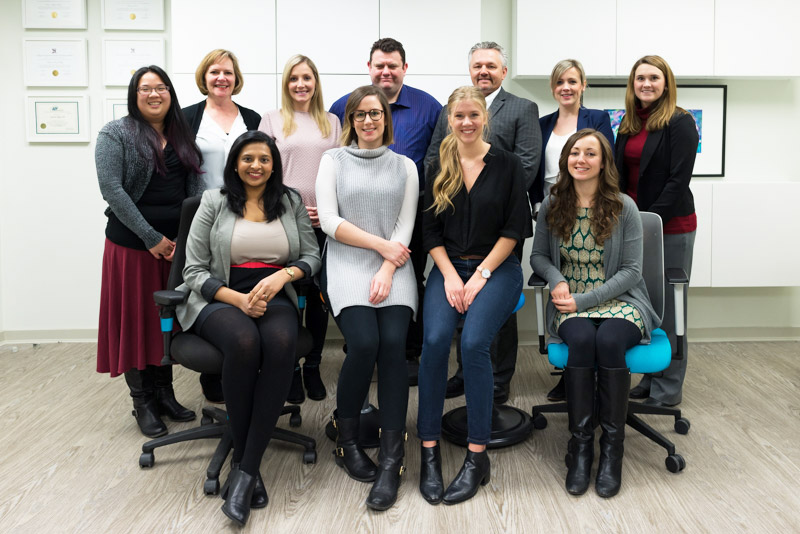 About Neil Squire Solutions
We are a team of healthcare professionals who specialize in using assistive technology and ergonomics to find the most effective individualized solutions to meet our clients' needs.
We provide our services in a variety of settings including the workplace, home, classroom, or at our fully-equipped Solutions Assistive Technology Lab (SATL).
With over 60 years of combined experience, we have a unique combination of skills, knowledge, and training to provide assistive technology and ergonomic services.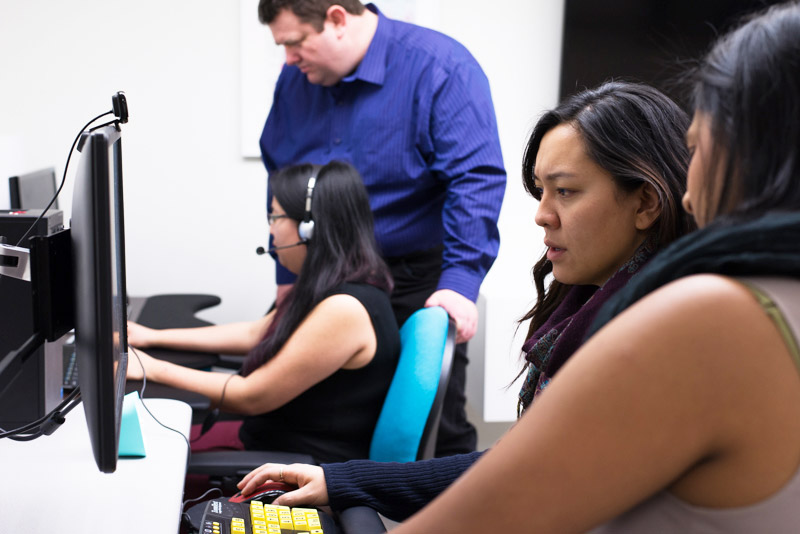 About Neil Squire
Neil Squire is a national not-for-profit organization that empowers Canadians with disabilities through the use of computer-based assistive technologies, research and development, and various employment programs. Since 1984 the Society has helped clients remove barriers so that they can live independent lives and become active members of the work force and society.
Neil Squire Solutions is a consultation branch operating under Neil Squire. The revenue from our consultation services provides support for the not-for-profit programs at Neil Squire and helps to further the mission of economic and social inclusiveness for all people with disabilities.
Solutions Departmental Specialists
Neil Squire Solutions has been on the cutting edge of technology for students with disabilities, educators, parents and decision makers. Currently operating two programs in New Brunswick and Saskatchewan, Solutions has been a leader in ensuring students transition from school to post-secondary education/training or employment, as well as the use of Universal Design for Learning (UDL) as it supports inclusive schools. Both projects are led by Charles Levasseur, ATACP, LSLD/ATLD, LDGC and Nikki Langdon, BPas(Kin), RRP, CVP under the stewardship of Dr. Gary Birch, O.C., O.B.C., PhD, P.Eng., Executive Director. Greg Pyc, National Operations Manager, oversees all operational aspects of Solutions programming. Under their leadership, Solutions has developed innovative and creative ways to link people with disabilities to empowering technology. Central to the philosophy is that services are personalized.
These programs are unique. In addition to an Assistive Technology Help Desk and the provision of technology to students with disabilities, staff liaise with school districts and the schools to support capacity building for processes and training for assistive technology and adaptive equipment. They coordinate Assistive Technology Best Practices for Assistive Technology services to 250 schools and organize, where appropriate, professional learning for assessment, training and collaboration among educators, partners and stakeholders. They also support schools and districts on an as needed basis to assist with targeted training and follow-up and provide advanced assistive technology training as needed.
Research and Development (R&D) is integral to Neil Squire Solutions. With an advanced team of electrical and mechanical engineers and industrial designers led by Harry Lew, P.Eng., CUA, R&D designs, creates prototypes, and develops any solution of a technical nature. Their work includes creating one-off technical solutions for specific clients, and general technology for use by everyone with a disability. Two laboratories, one a prototype lab, complete with 3D printers and the other a mechanical and electrical design lab, enables testing and feedback of designs on-the-spot. The R&D team also creates and executes heuristic reviews and focus groups of products and services for accessibility and usability.
Neil Squire Solutions has five fully functional laboratories in British Columbia, two R&D labs, and three additional labs across Canada. Services are provided nationally in both English and French, as well as an additional five languages. Neil Squire Solutions provides specialized, client centred technology solutions for all people with disabilities. Services are based on this simple premise—anyone, anywhere, anytime.