Hearing Solutions Demo Week: December 6th to 10th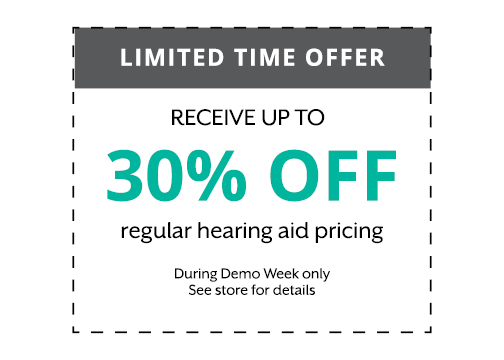 Join us for our Demo Week event and receive up to 30% off regular hearing aid pricing. 
COMPLIMENTARY hearing assessment
HUGE SAVINGS with our special event pricing
DEMO of our newest hearing technology!
We're bringing the expert to you!
See for yourself how the latest hearing aid technology works by talking to manufacturer rep, Natasha Lombardo. Along with our hearing professionals, Natasha Lombardo brings experience in the hearing healthcare industry that together gives us insight into the challenges that accompany hearing loss and access to the latest technology developments in hearing sciences.
Appointments are limited. Reserve your one-on-one appointment today!
Call: 778 945 1215
400 – 3999 Henning Drive
Burnaby, BC V5C 6P9
hearingsolutions@neilsquire.ca
Dedicated to the prevention and treatment of hearing loss, Hearing Solutions is a fully equipped hearing health centre offering compassionate and client centered service in the Greater Vancouver area. We welcome anyone with hearing related concerns.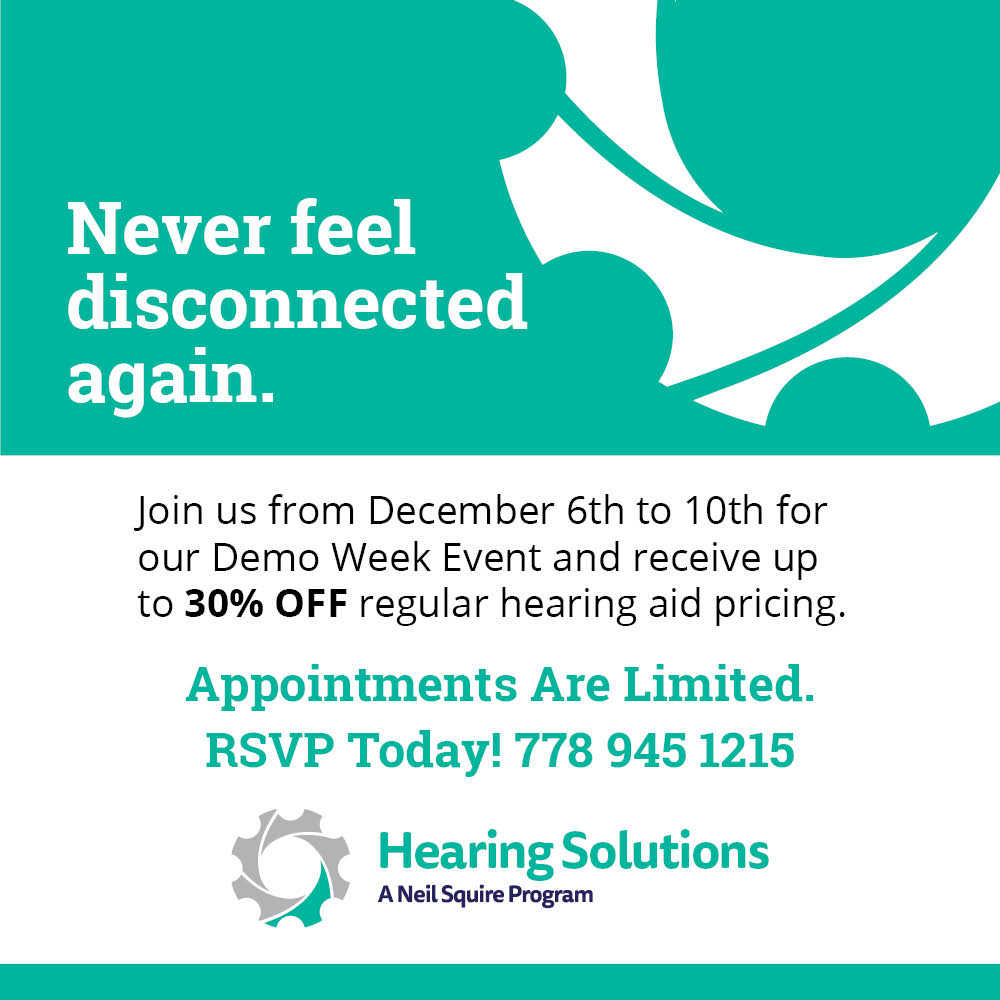 This discount is available during Demo Week only. See store for details.