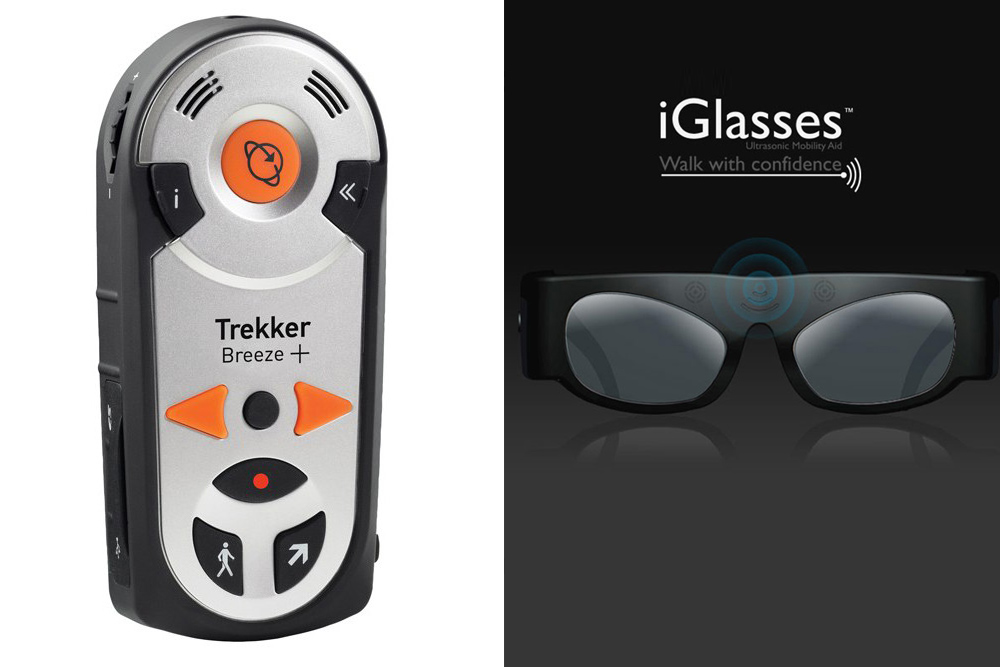 Being partially sighted and night blind, the commute home from work used to be a nightmare for Rod Tam.
"Night travel used to be a very stressful adventure," explains Rod. "Being night blind, I always have to guess what is in front of me and around me when I am walking in the dark."
Rod is a credit adjudicator at a financial institution. Working in Vancouver, but living in Coquitlam, Rod has to make the trek to and from work every day of the work week via transit. The bus loop on his way home is a wide open space and poorly illuminated.
"Finding the bus stop on my own was an impossible endeavour," he says.
In August 2015, the assessor conducting a workplace accommodation assessment at his office referred him to the Neil Squire Society's Technology@Work Program to help him overcome his barrier.
The Technology@Work team promptly found an assistive technology solution for Rod — the Trekker Breeze+ Talking GPS. It announces street names and upcoming intersections. The talking GPS also allows the user to program landmarks towards which it will guide.
By September, the device was delivered and a two hour training session was arranged at the CNIB.
"I no longer have to count the number of blocks I have walked, wonder where I am or ask people for directions," says Rod, who is unable to read street signs and addresses. "[And] when I am ten feet before reaching that bus stop, the GPS will report the landmark to me. Finding the bus stop becomes a breeze now."
However, Rod still faced a problem. Though he has a mobility cane, he found himself bumping into people and getting stung by twigs on low-lying tree branches.
"When I am out on the street, I must carry a mobility cane. But it only has a limited coverage," Rod explains.
iGlassesRod became aware of object detection glasses called iGlasses™ Ultrasonic Mobility Aid. They use ultrasound bouncing off objects to alert the user to nearby objects. When Rod brought it up to the Technology@Work team, they immediately contacted the supplier and sent a pair to Rod for testing. In no time, his journey home became much easier with the iGlasses.
"When I was near an object, the glasses would vibrate. As the distance of the object became shorter, the intensity of the vibrations would increase," he says. "When I was at the bus stop or in the train station, the intensity of the vibrations from iGlasses would tell me whether I was too close to people in front of me or around me."
Now, Rod's commute is no longer a burden.
"These two indispensable tools have made my night travel much safer. I still have to be cautious walking in the dark," Rod notes. "However, the journey is no longer causing me any stress. I am much happier than one year ago."
"I am truly grateful for the Technology@Work program and what it offered me. In particular, I need to extend my sincere thanks to Laura [Occupational Therapist at the Neil Squire Society]. She was empathetic and supportive. Laura worked tirelessly with suppliers to ensure that I received the GPS and ultrasonic device at the earliest possibility. I am lucky to have become a beneficiary of the Technology@Work program."

Tags: ergonomics