Accommodations Allow Tessa to Embark on an Education for a New Career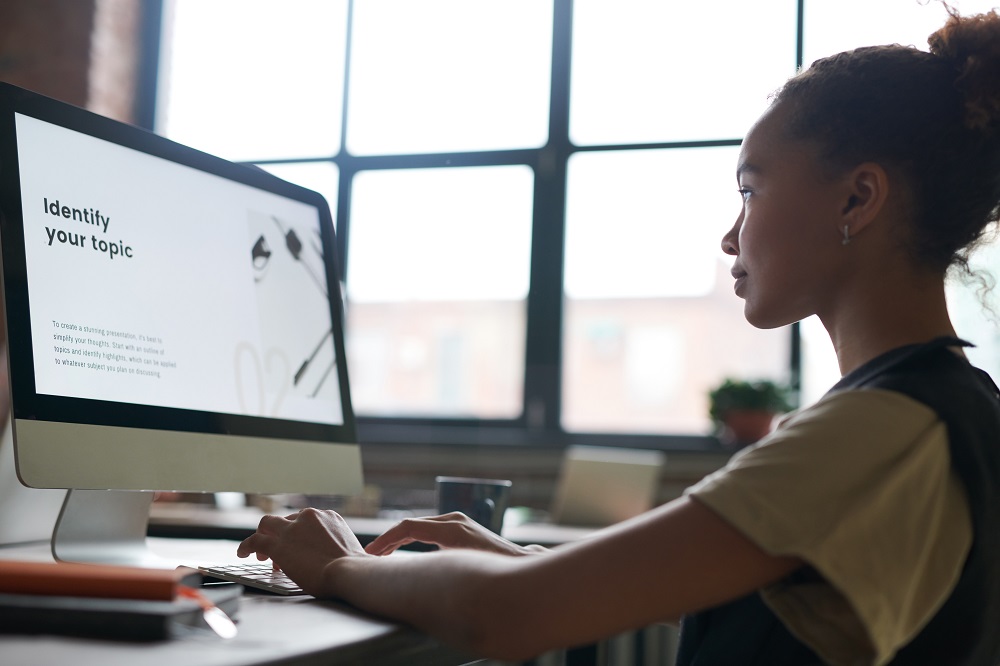 Tessa couldn't be happier with the accommodations she received through WorkBC Assistive Technology Services.
"I cannot stress enough how important these accommodations were to giving me the opportunity to continue my education. I highly doubt that going back to school would be possible without the proper equipment that was provided to me," she says. "Not only does this help me with work, but it gives me hope in a brighter future."
Tessa, who is going to school for 3D modeling, was experiencing a repetitive strain injury — tendonitis — and back pain.
Her repetitive strain injury has made it hard for her to obtain work. A case worker referred her to WorkBC Assistive Technology Services where she received a number of important ergonomic accommodations.
"I was given most importantly a proper computer chair, to help with both my lower back pain and posture, as well as a special desk, mouse, keyboard, monitor extenders and a Wacom pen useful for work as it gave variation to how I used my dominant hand," she explains.
"The thorough way [staff] examined my needs to adjusting my chair and workspace, coming to visit to make sure I was setup correctly and providing me with extra documents and information to help me with posture and health."
She highly recommends the program to others in need.
"I haven't been dealing with back pain whatsoever since I received my computer chair. The equipment has given me the flexibility to not only pursue my education but work from home in a way that is safe and comfortable," Tessa shares.
"I was genuinely impressed by how quick and easy it was for me to get the help I needed even when it related to my physical needs. I'd say this is especially important to anyone with physical disabilities."
WorkBC Assistive Technology Services is operated by Neil Squire. Assistive Technology Services are available to individuals who have a work-related barrier due to a disability or a functional limitation. This may include barriers related to traveling to and from the workplace.
Questions about WorkBC Assistive Technology Services? Need help applying? Contact us: 1-844-453-5506 or info-ats@workbc.ca
Please visit www.workbc-ats.ca for more information about WorkBC Assistive Technology Services.

This story originally appeared on the Neil Squire website.
Tags: assistive technology, WorkBC Assistive Technology Services