Assistive Technology Gives Roberta a Boost on Her Way Back to the Workforce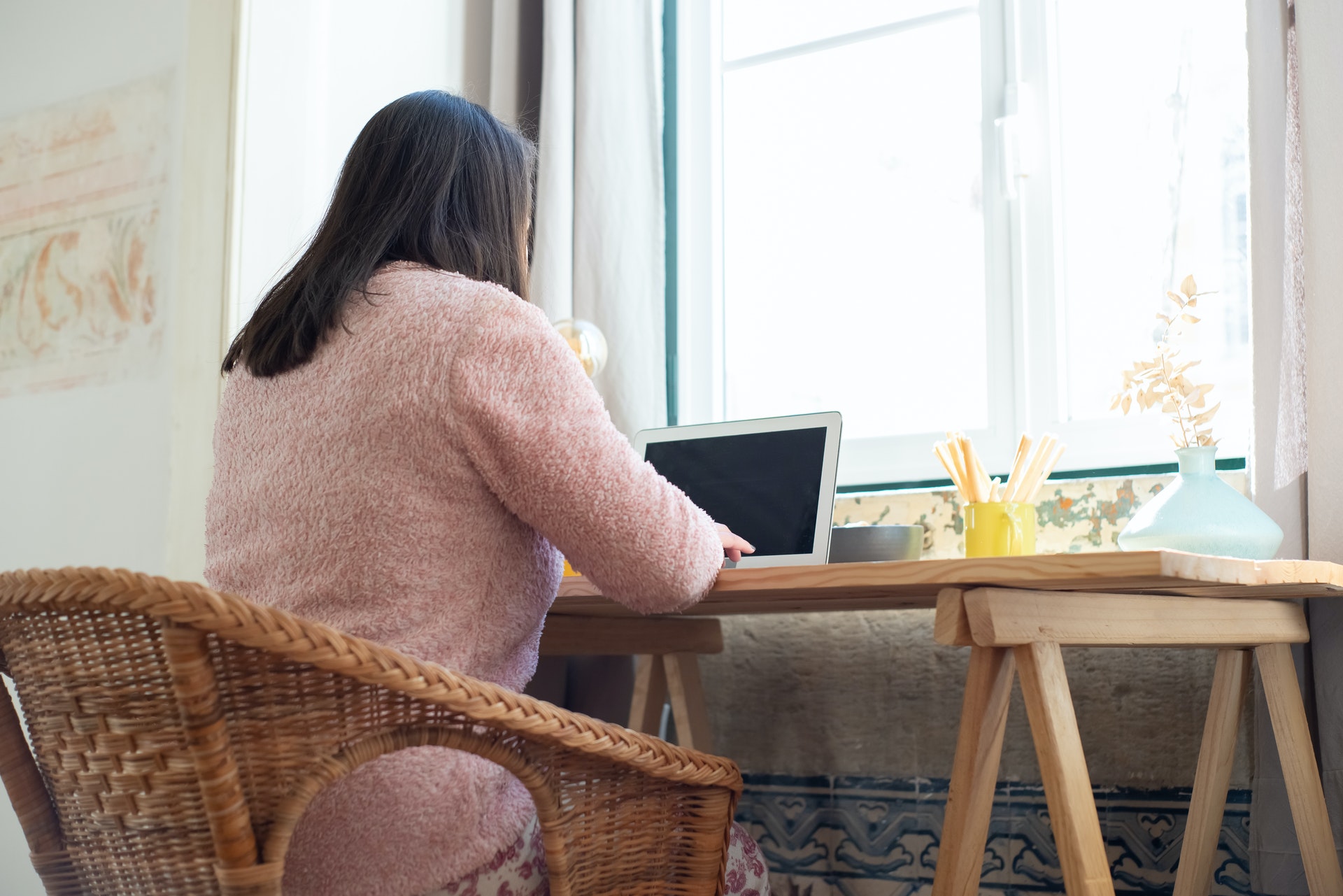 After "many years" out of the workforce, Roberta was entering training through WorkBC to work part time from her home in Port Alberni.
She has Chronic Lymphocytic Leukemia, which can make her studies difficult.
"It is limiting in regards to my energy and focus, large amounts of stress can be detrimental in my healing process," she explains.
Through WorkBC, Roberta learned about the WorkBC Assistive Technology Services program to help her thrive in her training and return to the workforce. She applied and was quickly approved.
After an assessment by an occupational therapist, she received a sit-stand up desk, two computer monitors, an ergonomic chair, a noise canceling headset, a desktop light, and an ergonomic keyboard and mouse.
"I admit at first I thought this might be over doing things, but these tools have become a life saver for my body. The two monitors have been crucial in my school assignments and exams. Honestly all the equipment has been crucial in my studies," she admits.
"I have been shown that I can go beyond what I thought my limitations were with help."
Roberta "absolutely" recommends WorkBC Assistive Technology Services to others in need.
"Everyone at Assistive Technology [Services] have been incredible, fast, intuitive, and incredibly supportive. I found reaching out for help difficult and they made it easy. I am very grateful."
---
WorkBC Assistive Technology Services is operated by Neil Squire. Assistive Technology Services are available to individuals who have a work-related barrier due to a disability or a functional limitation. This may include barriers related to traveling to and from the workplace.
Questions about WorkBC Assistive Technology Services? Need help applying? Contact us: 1-844-453-5506 or info-ats@workbc.ca
Please visit www.workbc-ats.ca for more information about WorkBC Assistive Technology Services.

Tags: assistive technology, WorkBC Assistive Technology Services