Assistive Technology Helps Alice Work More Efficiently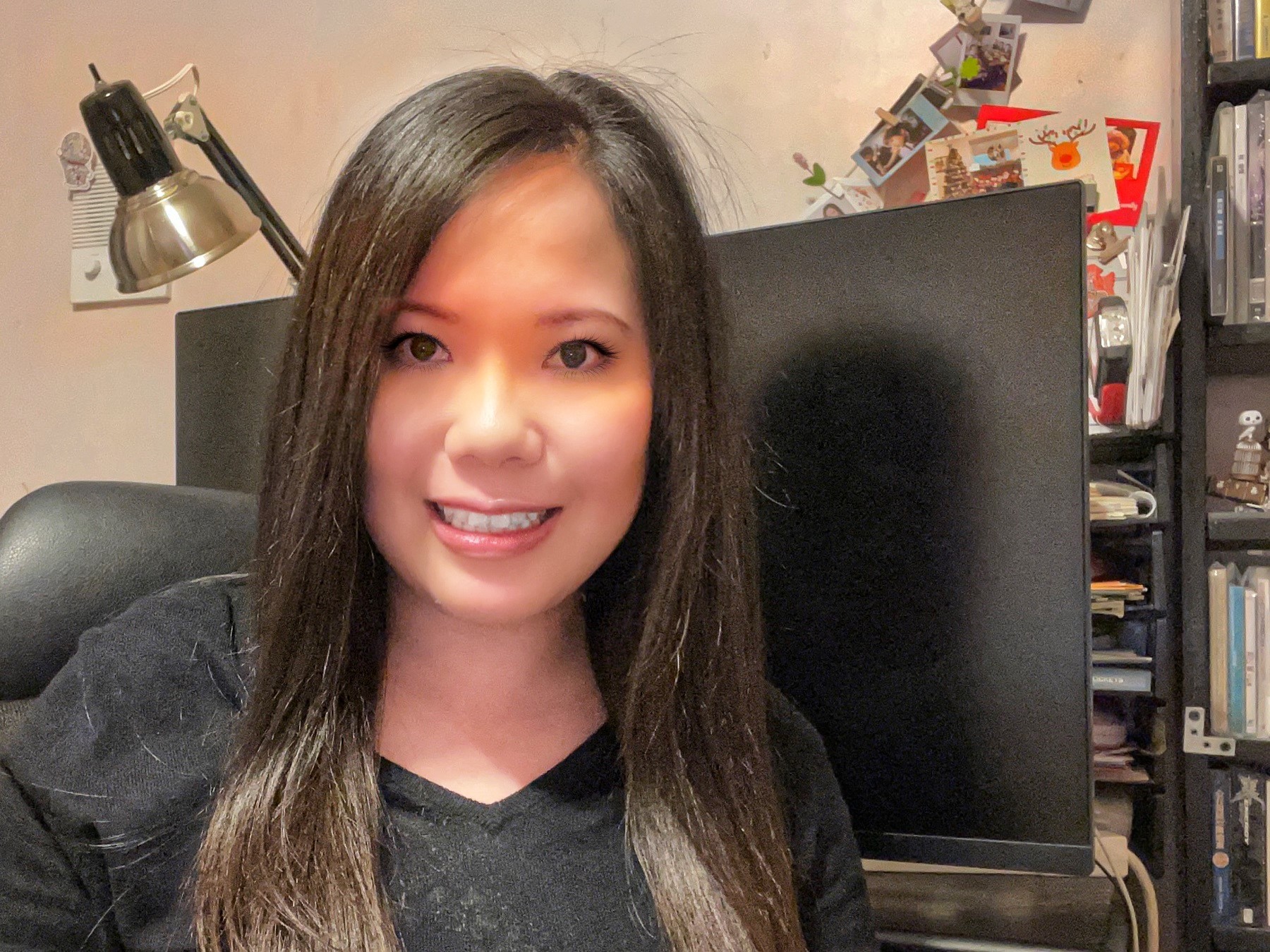 Alice does important work as a Coordinator of the Youth Leadership Initiative (YLI) with the Disability Foundation.
The YLI is a research project that aims to identify attitudinal barriers to post-secondary youth with disabilities transitioning from studies to the workplace and produce solutions for youth and employers. Her many duties include creating marketing materials, writing funding reports, and coordinating new team members.
Alice is partially sighted and needs high contrast and good lighting to see.
"I can no longer read any paper prints, so I solely rely on a computer or smartphone to do any reading. I'll need to enlarge the font size on any of my screens, invert the colour, and use screen reading software to comfortably do any reading," she explains.
"Also, I have been suffering from chronic muscle pain due to an accident, so any prolonged sitting or standing will aggravate the pain."
Alice was a participant of Neil Squire's Working Together program, through which she had found her job, and her case manager referred her to WorkBC Assistive Technology Services for funding assistive technology to help her in the workplace.
Through WorkBC Assistive Technology Services, Alice received JAWS screen reading software, a large widescreen monitor, monitor arm, computer headset, and backlit large print keyboard. She also received JAWS training on programs such as Microsoft Teams, Zoom, Google Chrome and other Google products.
These devices complimented ergonomic solutions she received through Neil Squire's Working Together program, including an adjustable keyboard tray, a DAC footrest, and an ergonomic chair.
"Without these assistive devices, I can hardly complete my job tasks or operate my laptop," she says. "Having these assistive devices allow me to work more efficiently. More importantly, I have gradually regained my confidence because of my ability to use my computer and the work I'm able to accomplish with these devices.
"With the assistance, I can confidently do my job without worrying about the financial burden of getting the assistive devices."
Alice "absolutely" recommends WorkBC Assistive Technology Services to others in need.
"[I] highly recommend! The program has improved a lot of people's lives and helped them rebuild their self-confidence and self-fulfillment," she explains.
"I also would like to thank everyone who has assisted me throughout the process ⁠— my occupational therapist, assistive technology specialist, the intake coordinator. They all showed their patience, compassion, and professionalism, ensuring I got the most out of the program. For that, I am really grateful."
---
WorkBC Assistive Technology Services is operated by Neil Squire. Assistive Technology Services are available to individuals who have a work-related barrier due to a disability or a functional limitation. This may include barriers related to traveling to and from the workplace.
Questions about WorkBC Assistive Technology Services? Need help applying? Contact us: 1-844-453-5506 or info-ats@workbc.ca
Please visit www.workbc-ats.ca for more information about WorkBC Assistive Technology Services.