Freeman Hits the Right Notes With the Help of WorkBC Assistive Technology Services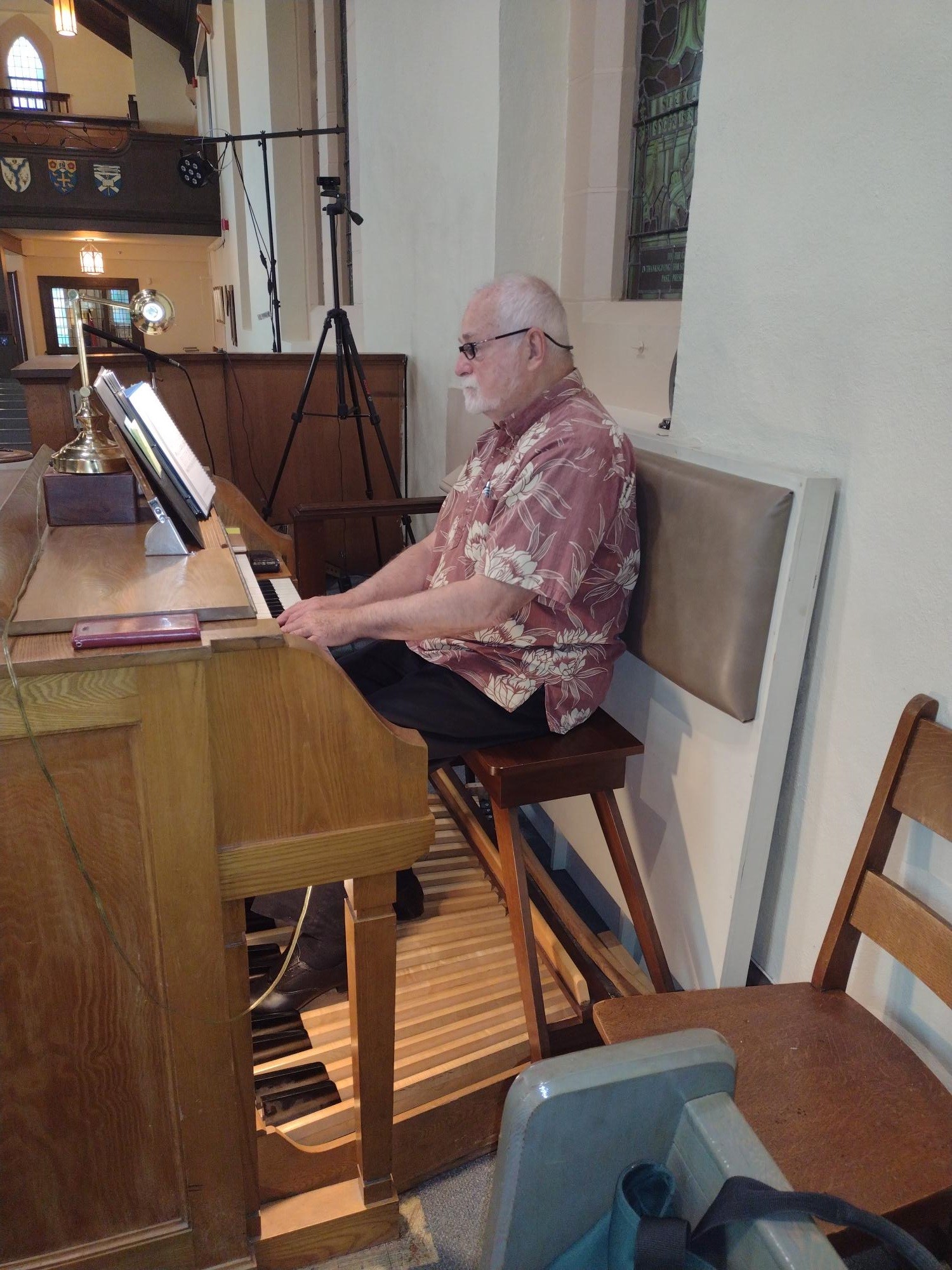 Freeman works as a church organist in Nanaimo. He is hearing impaired, and it was beginning to make his work understandably difficult.
The Island Deaf and Hard of Hearing Centre referred Freeman to WorkBC Assistive Technology Services for funding for hearing aids.
"[WorkBC Assistive Technology Services] provided the specialized hearing aids I needed and which I couldn't afford to buy from retail outlets," he explains.
The new hearing aids have made a big difference in his work.
"I want to thank you and your team at WorkBC [Assistive Technology Services] who made it possible for me to receive specialized hearing aids. These have made a huge difference in my ability to perform my job as a church organist where hearing is a critical factor and being able to hear the extreme frequencies in voices and a Pipe Organ is essential in achieving a high standard of performance and thereby the satisfaction of all concerned," he shares.
"Until I had my hearing aids, I hadn't realized just how badly the organ was sounding and as a result we now have a 'spruce-up' project in the works — so even the church and the organ have benefitted."
With the help of his new hearing aids, Freeman says he plans to keep working in the post for a long time.
---
WorkBC Assistive Technology Services is operated by Neil Squire. Assistive Technology Services are available to individuals who have a work-related barrier due to a disability or a functional limitation. This may include barriers related to traveling to and from the workplace.
Questions about WorkBC Assistive Technology Services? Need help applying? Contact us: 1-844-453-5506 or info-ats@workbc.ca
Please visit www.workbc-ats.ca for more information about WorkBC Assistive Technology Services.

Tags: BC, Hearing Aids, WorkBC Assistive Technology Services