Hearing Aids "Have Eliminated a Major Frustration and Disadvantage at Work" for Peter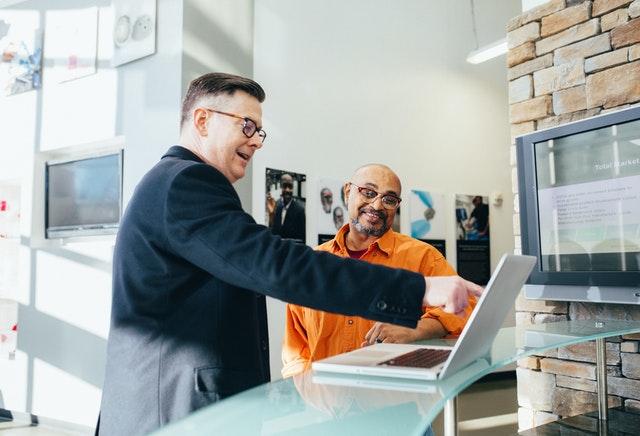 Peter is the president of a 20-person engineering company in Burnaby. Taking on duties on both the engineering side and managerial side, Peter's job involves a lot of meetings with customers for tech support and sales purposes, as well as with his employees.
However, Peter has a hearing disability, and he is unable to hear higher frequency sounds. This particularly affects his ability to hear consonants like 't' and 's.'
"When you can't hear the whole word, your mind starts guessing — mostly wrong," he shares. "This impacts my ability to perform my company roles."
Through NexGen Hearing, Peter learned about WorkBC Assistive Technology Services.
Peter applied and was approved for funding for new hearing aids.
"The improvement is dramatic," he explains. "I have stopped asking people to repeat themselves and stopped guessing at what they were saying.
"In a work situation, providing support is easier and much less frustrating, which has been good for my mental health."
Excited by the results, Peter has already recommended WorkBC Assistive Technology Services to other people he knows.
"I wear them every day, all day," he says. "I have formed good habits with the hearing aids already and I treasure them because they have eliminated a major frustration and disadvantage at work."
---
WorkBC Assistive Technology Services is operated by Neil Squire. Assistive Technology Services are available to individuals who have a work-related barrier due to a disability or a functional limitation. This may include barriers related to traveling to and from the workplace.
Questions about WorkBC Assistive Technology Services? Need help applying? Contact us: 1-844-453-5506 or info-ats@workbc.ca
Please visit www.workbc-ats.ca for more information about WorkBC Assistive Technology Services.

Tags: assistive technology, WorkBC Assistive Technology Services