Holly Receives a New Prosthetic Knee from WorkBC Assistive Technology Services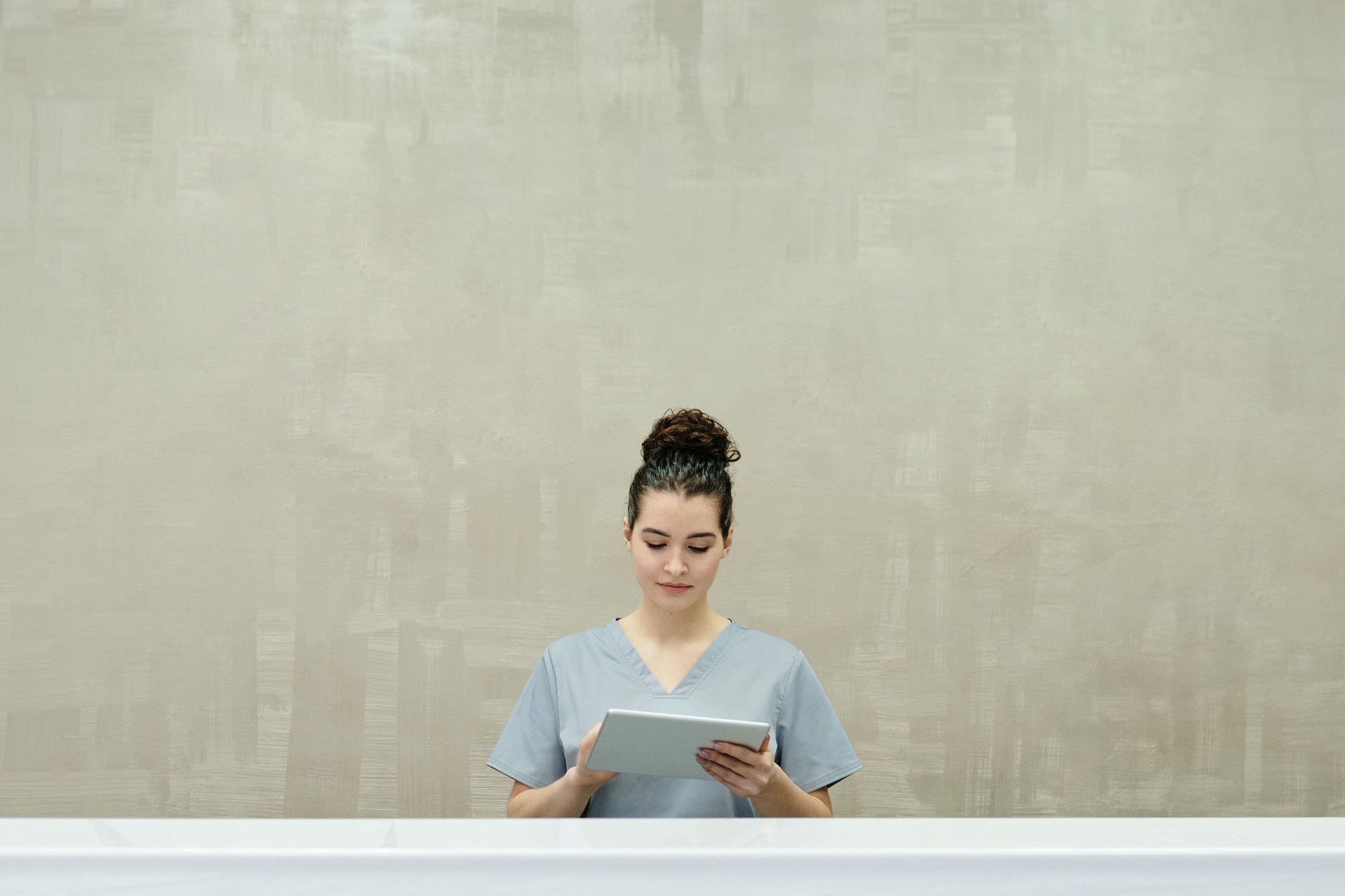 Holly is a nursing unit clerk in the medical surgical unit at her local hospital in Smithers. Her long list of duties includes keeping medical charts up-to-date, admissions and discharges of patients, and processing doctors' orders.
"My workplace is very busy and high paced and I am always moving and double tasking," she explains.
In 2005, Holly contracted flesh-eating disease and lost her left leg above the knee. She also suffered muscle damage and sensation loss in her right leg. As a result, a typical mechanical prosthesis doesn't work well for her without the strength in her other leg. Instead, she needs a more sophisticated computer-controlled prosthetic knee in order to do her job.
"Walking is very important with my job and I walk an average of 6,000 to 7,000 steps a day while at work. Having a functional computer knee is the most important factor in my ability to keep working and maintaining my career."
However, after many years of using it, her computer-controlled prosthesis stopped working and she had to use a mechanical one for the time being, causing her significant lower back pain. She urgently needed a new prosthetic knee — which comes at a high cost.
The disability advisor at her workplace referred her to WorkBC Assistive Technology Services.
Through WorkBC Assistive Technology Services, she was able to receive funding for a new computer-controlled prosthetic knee.
Working long hours during a busy winter, the new prosthesis has made a big difference.
"My ability to keep working was dependent on getting a new computer knee. I was physically unable to keep walking safely on the mechanical knee," Holly shares. "My new leg makes it so much easier and my mobility has greatly improved. Feels wonderful to walk with confidence."
Holly "absolutely" recommends WorkBC Assistive Technology Services to others in need.
"Your program has made the world of difference to me," she says. "My new knee is a game changer and I am so thankful to have it. I can keep working with confidence and ability."
---
WorkBC Assistive Technology Services is operated by Neil Squire. Assistive Technology Services are available to individuals who have a work-related barrier due to a disability or a functional limitation. This may include barriers related to traveling to and from the workplace.
Questions about WorkBC Assistive Technology Services? Need help applying? Contact us: 1-844-453-5506 or info-ats@workbc.ca
Please visit www.workbc-ats.ca for more information about WorkBC Assistive Technology Services.

Tags: assistive technology, WorkBC Assistive Technology Services