"I Feel More Confident in My Ability to Perform My Duties at Work"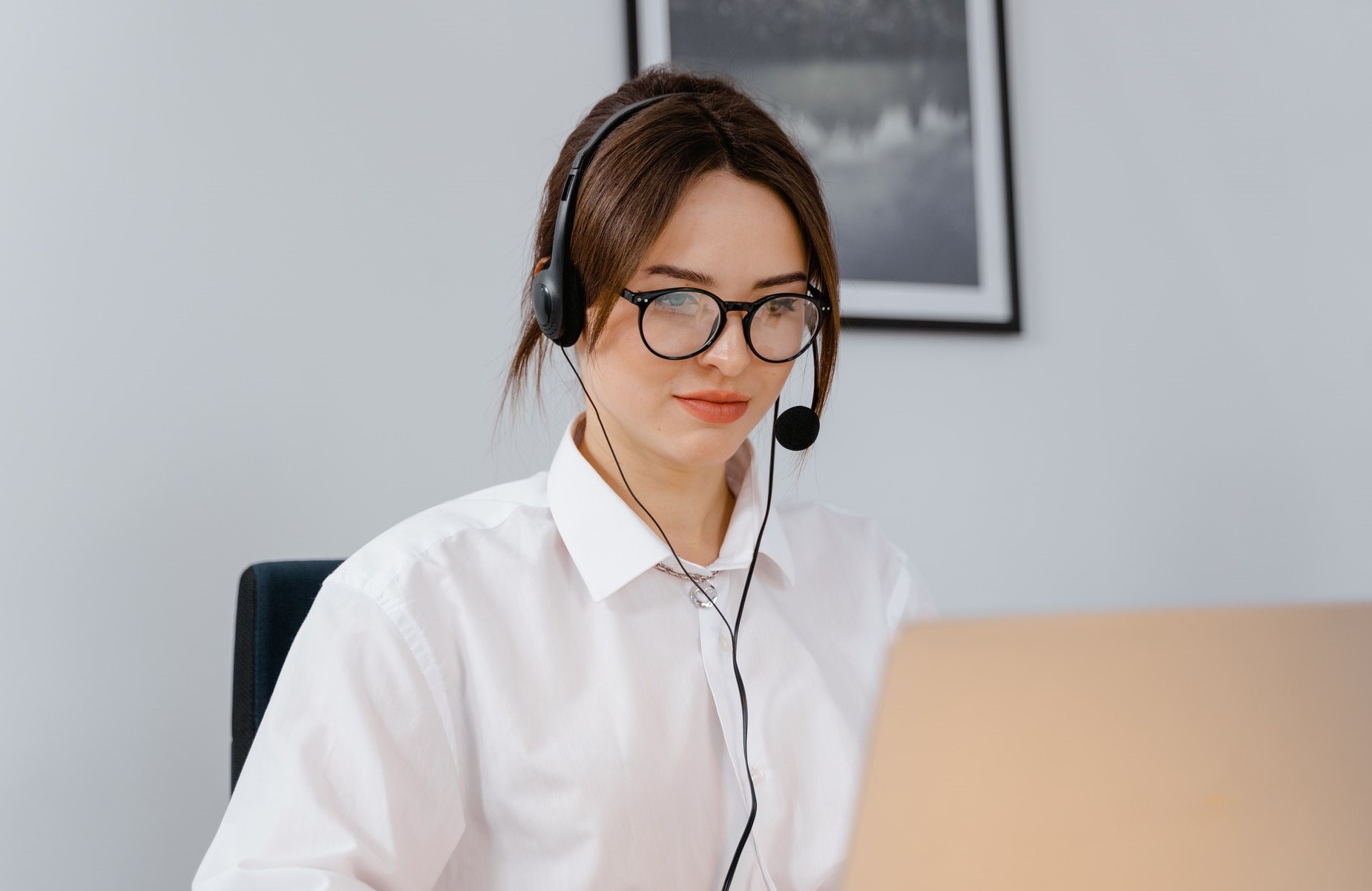 Ginevra is an outreach worker at the Powell River Brain Injury Society. Her duties range from assisting clients in activities like arts and crafts and preparing lunches, to gathering client information during the intake process.
"I have Recurrent Transverse Myelitis, which is a neurological condition in my spine that affects various peripheral nerves in my body. I experience numbness and lack of dexterity in my hands, especially my dominant hand," she explains.
Her symptoms can be exacerbated by factors like heat and stress, and as a result, she has difficulty typing, writing, and doing tasks that require high dexterity.
After hearing from a friend about WorkBC Assistive Technology Services, she decided to try it for herself.
Through WorkBC Assistive Technology Services, Ginevra received Dragon Professional software, which allows her to input text by speaking instead of typing, and a Livescribe pen and notebook, which allows her to digitize her handwritten notes. She also received training to use these assistive technologies.
"It is extremely helpful to use the Livescribe pen for client intake meetings, as my writing is illegible to even myself sometimes while I retrain my hand to write," she explains. "Dragon software is very helpful when fatigue or a flare-up in my neurological symptoms renders my hand ineffective at typing. On good days, it speeds up my ability to input details, as my typing is very slow otherwise."
Like her friend before her, Ginevra "absolutely" recommends WorkBC Assistive Technology Services to others in need.
"I feel more confident in my ability to perform my duties at work, and not fall behind."
---
WorkBC Assistive Technology Services is operated by Neil Squire. Assistive Technology Services are available to individuals who have a work-related barrier due to a disability or a functional limitation. This may include barriers related to traveling to and from the workplace.
Questions about WorkBC Assistive Technology Services? Need help applying? Contact us: 1-844-453-5506 or info-ats@workbc.ca
Please visit www.workbc-ats.ca for more information about WorkBC Assistive Technology Services.

Tags: assistive technology, WorkBC Assistive Technology Services