"I Was Just Blown Away," Robert Receives Hearing Aids and Great Service from WorkBC Assistive Technology Services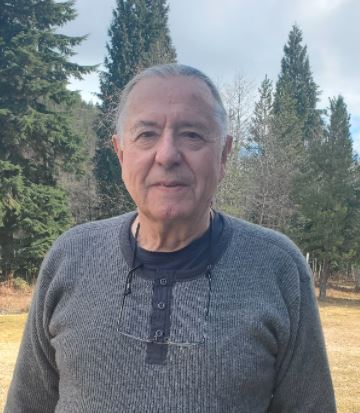 To do his job as a delivery driver for a grocery store in Terrace, Robert needed hearing aids in working order. From listening to his GPS to know where he was headed for a delivery, to communicating with customers over the phone or behind doors when delivering to people with COVID, Robert needed to be able to hear.
"I did have hearing aids prior, but they were faulty, and I couldn't use them," he shares. "In fact, during my training, the trainer had to repeat constantly."
He needed new hearing aids, and his wife had found out about WorkBC Assistive Technology Services online as way to help fund the hearing aids. He decided to apply and was quickly approved.
"I didn't have the money for [hearing aids]," he says. "I was just blown away. The service is so helpful."
Robert's new hearing aids connect directly to his phone via Bluetooth, making it much easier to listen to phone calls. The hearing aids made a big difference in his ability to do his job, from communicating with customers and managers to listening to the GPS.
"I couldn't do this job without them, it would be impossible for me," he explains.
When asked if he would recommend WorkBC Assistive Technology Services to others, he says, "Without hesitation! Absolutely. For two reasons. For one, it's removed a barrier, the main barrier that was there for me. And two, for how well I was treated.
"I've always been treated with the utmost dignity, and I so appreciate that with your service."
---
WorkBC Assistive Technology Services is operated by Neil Squire. Assistive Technology Services are available to individuals who have a work-related barrier due to a disability or a functional limitation. This may include barriers related to traveling to and from the workplace.
Questions about WorkBC Assistive Technology Services? Need help applying? Contact us: 1-844-453-5506 or info-ats@workbc.ca
Please visit www.workbc-ats.ca for more information about WorkBC Assistive Technology Services.

Tags: BC, Hearing Aids, WorkBC Assistive Technology Services