Judy Extends Her Workday With Help From WorkBC Assistive Technology Services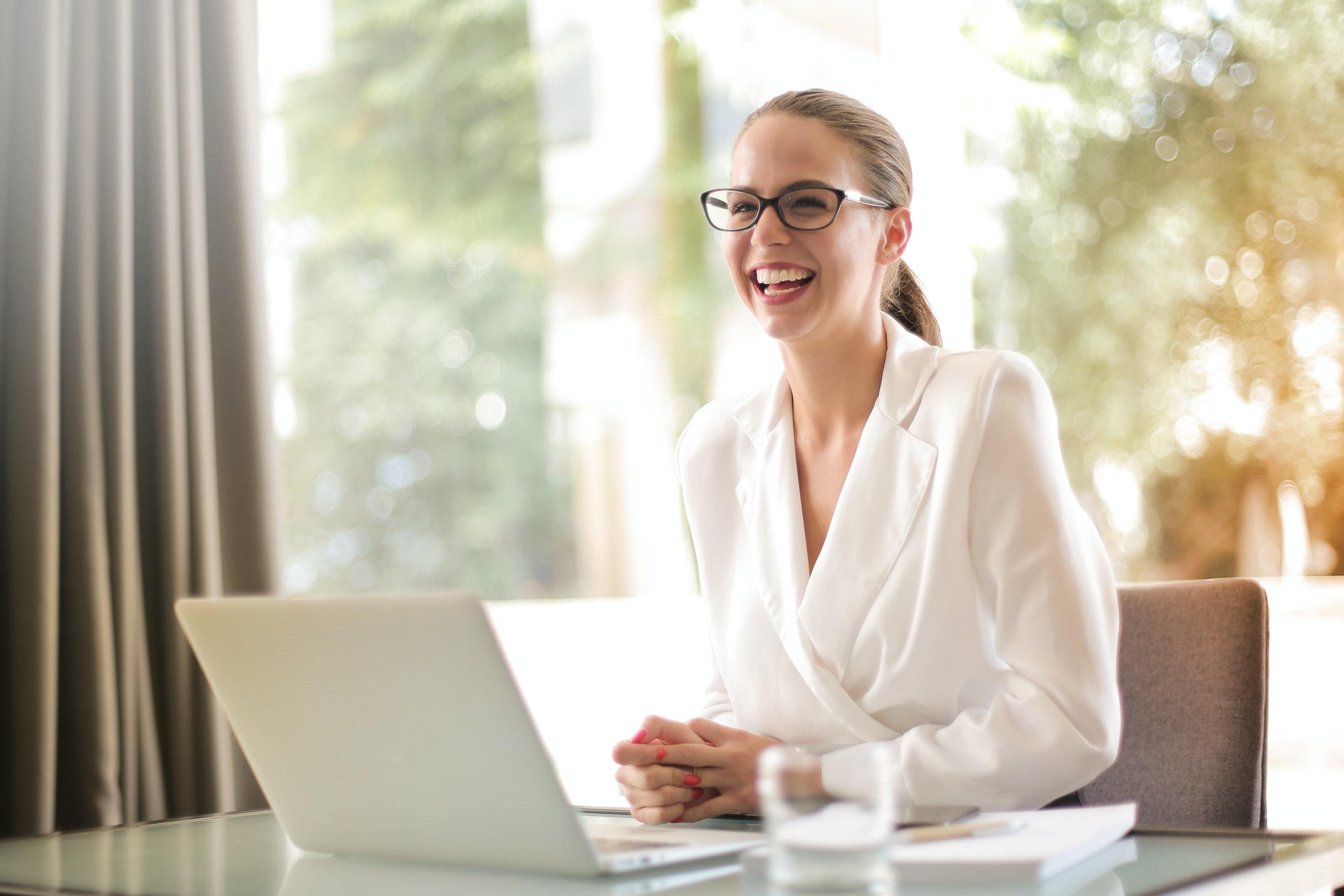 Judy works as an outreach worker at a non-profit in Salmon Arm, supporting young parents and their children in one-on-one sessions. Her work involves a lot of time on the computer, filing documentation and reports on her sessions with clients.
She has Mixed Connective Tissue Disease, making long days on the computer difficult.
"I deal with chronic nerve pain and fatigue," Judy explains. "Repetitive actions, weather and stress tend to flare up my nerves, so proper ergonomic supports help me immensely."
Her WorkBC case manager referred her to WorkBC Assistive Technology Services for relief.
"The program helped me to adjust positions when my nerves flare up while doing computer-based work. I received a sit-stand desk, monitor arm and monitor, chair, ergonomic keyboard and mouse, footrest, anti-fatigue mat, and wireless headphones."
The assistive tech made a big difference in Judy's workday.
"It helps in the longevity of my workday," she says. "I notice that I do experience less pain while I am working on the computer.
"I would definitely recommend the program to others," she continues. "I truly feel blessed to have these supports in place to help me work with a condition that has been so debilitating."
---
WorkBC Assistive Technology Services is operated by Neil Squire. Assistive Technology Services are available to individuals who have a work-related barrier due to a disability or a functional limitation. This may include barriers related to traveling to and from the workplace.
Questions about WorkBC Assistive Technology Services? Need help applying? Contact us: 1-844-453-5506 or info-ats@workbc.ca
Please visit www.workbc-ats.ca for more information about WorkBC Assistive Technology Services.

Tags: assistive technology, WorkBC Assistive Technology Services