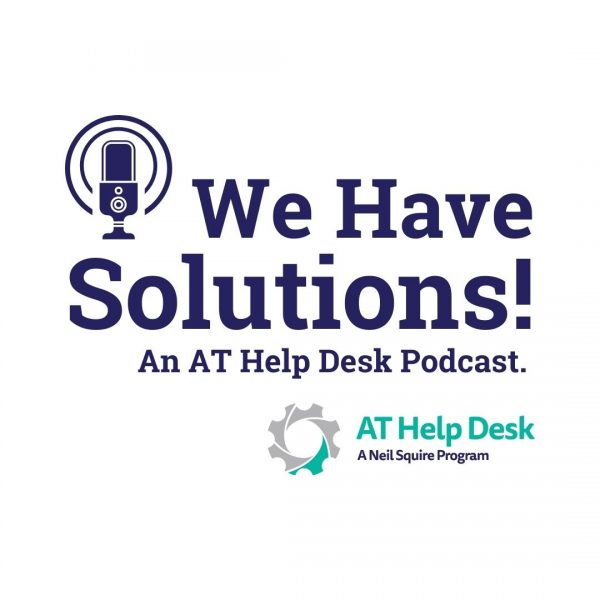 In this solo-cast, Seaver explores his top five apps for going back to school in 2023. After that, we take the time to review some best practices when it comes to using the internet, including tips for avoiding phishing and other scams…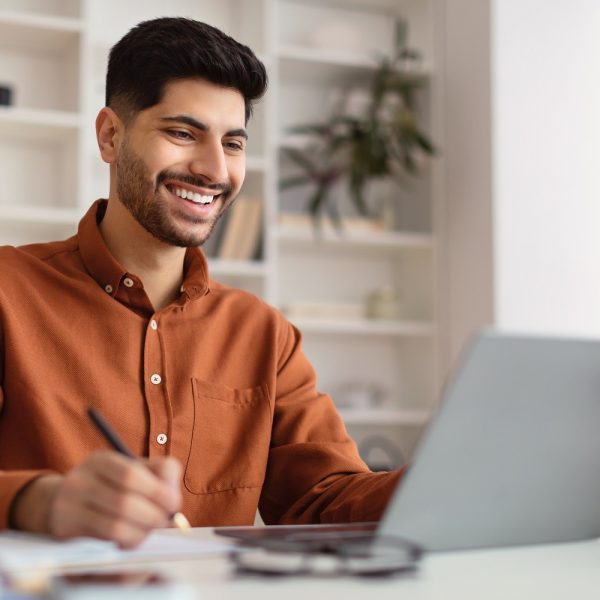 Guest Feature by Jonathon Beaumont
Having trouble writing a professional paper? Looking for a new correction checker or even wanting to learn a new language? By now you're probably aware of the multitude of writing aids available online, but what you may not realize the extent in which these technologies have advanced in just a few years. The app that we are looking at today is one of the more advanced writing aids available right now, and it's available in both of Canada's official languages.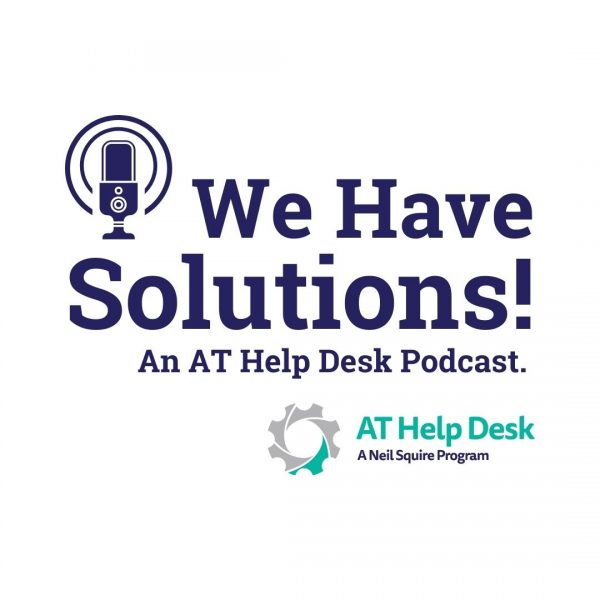 In this episode we are joined by our summer student, Jonathon Beaumont. Jonathon is a relatively new AT user who has been diagnosed with a rare neurological condition known as Friedreich's ataxia. We talk about what it's like to be diagnosed with a neurological condition at age 13, which AT he uses and why, his experiences in university as an AT user, and much more.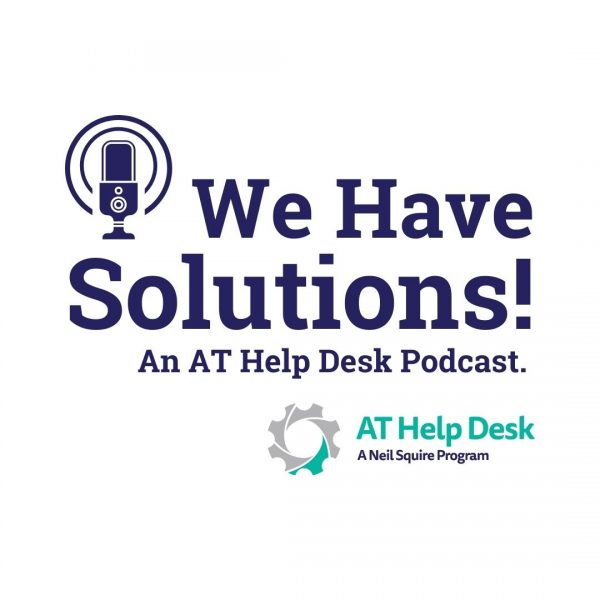 Today we are joined by Ainsley Congdon. Ainsley has worked at the Learning Disabilities Association of New Brunswick in many capacities since 2017 and has been the executive director of the organization since 2019. Coming to LDANB as a former classroom teacher Ainsley brings with her a unique, hands-on perspective on learning disabilities in the classroom. We talk learning strategies, types of accommodations, psych-ed assessments and why it's so difficult to get one in New Brunswick, and much more.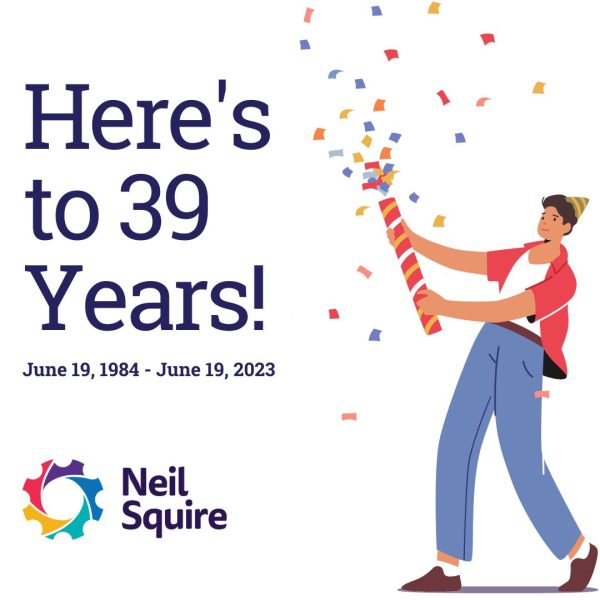 Today Neil Squire is celebrating 39 years!
Since 1984, we have worked to empower nearly 75,000 Canadians with disabilities.
We're so proud of our participants, staff, volunteers, and supporters, and of all of the work we've done together.
Thank you for being part of our journey.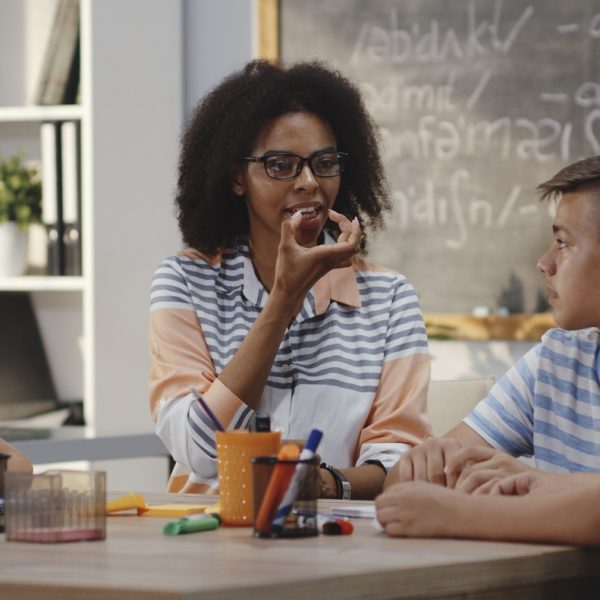 Losing your ability to speak due to aphasia, stroke, or other brain injury can feel like being a prisoner in your own mind, especially when you've spent your entire pre-injury life with normal speech and language skills. Thankfully there are apps and other resources available to individuals suffering from speech and language-based injuries/disabilities.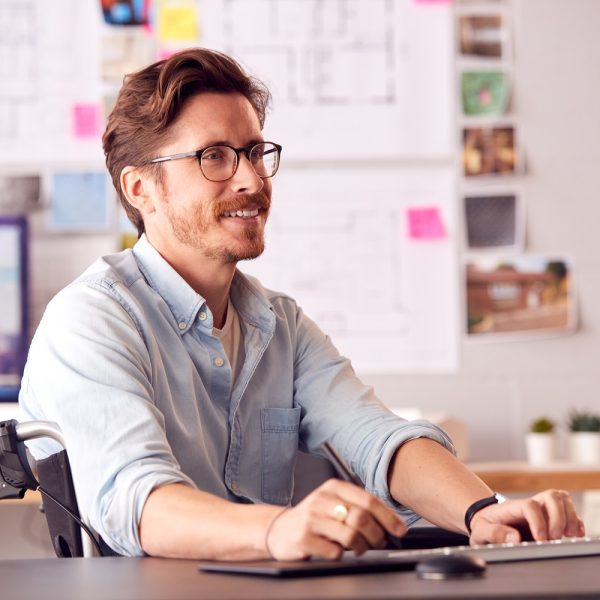 Staying on top of accessibility updates, features, news, and resources is no easy task, even here at the AT Help Desk where we do our absolute best to cover everything we can, there's just so much accessible content and information out there that it's impossible to keep track of absolutely everything related to accessibility. Thankfully, most companies who deal with accessible devices do a great job of providing information and resources related to those products. That is especially true for Apple's excellent accessibility page, which we have discussed in previous e-bulletins.
Today however, we are going to look at Apple's chief competitor Microsoft, and we are going to see how their newly redesigned accessibility page stacks up against the competition. And with Windows products and Microsoft 365 being so widely used within the New Brunswick school system, this information will be useful to just about any parent, teacher, or student with accessibility needs.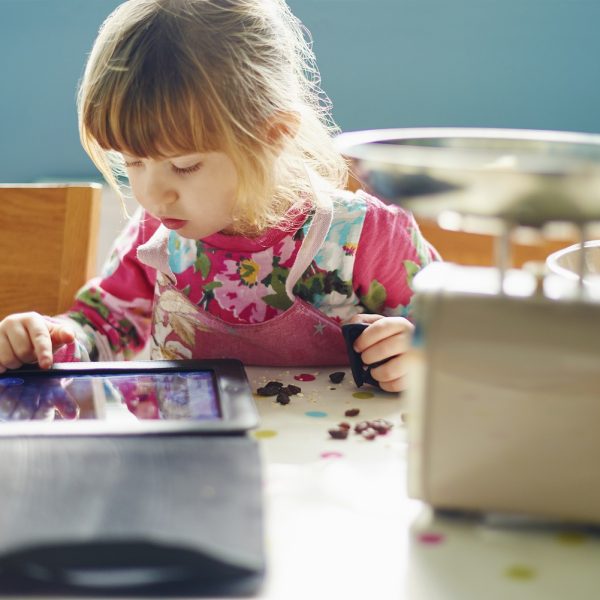 We all like to have choices in life, and kids are no different. In 2023, there's certainly no shortage of games and gaming platforms to choose from, and apps like Roblox see millions of users and new games added every single day. So why can't we apply the same approach the educational content? Wouldn't it be great for students to choose from as wide a range of educational content as possible? The developers of the app that we are looking at today clearly thought so!
MentalUp is an app-based gaming and learning platform which features thousands of games, hundreds of fitness exercises, tests, and much more. When you first turn on the app, you'll be prompted to enter some information regarding your child's age and learning needs. Once you've completed the initial set up, then you'll find yourself in the MentalUp "galaxy" where you can choose from a variety of activities. To choose between categories of activities, users navigate to different "planets".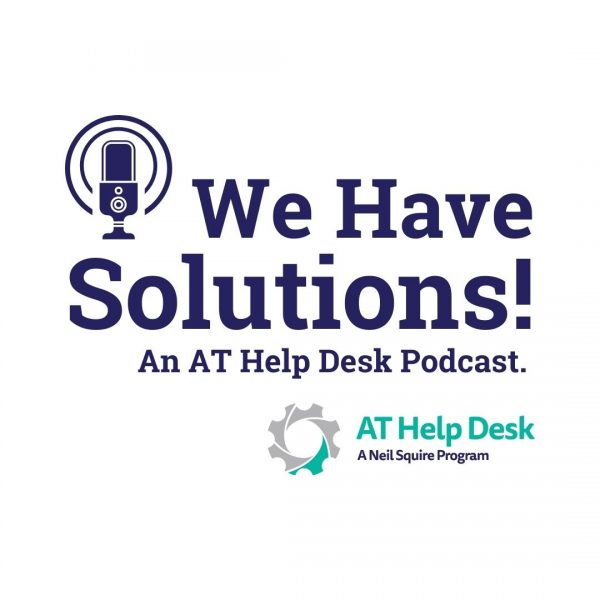 Today we are joined once again by digital literacy and assistive technology trainer Erin LeBlanc. We discussed her experiences at the CSUN assistive technology conference, the steps required to become accredited in AT, her experiences with her own CSUN course, and much more. If you've ever thought about pursuing a degree or certificate in AT, then you won't want to miss this one.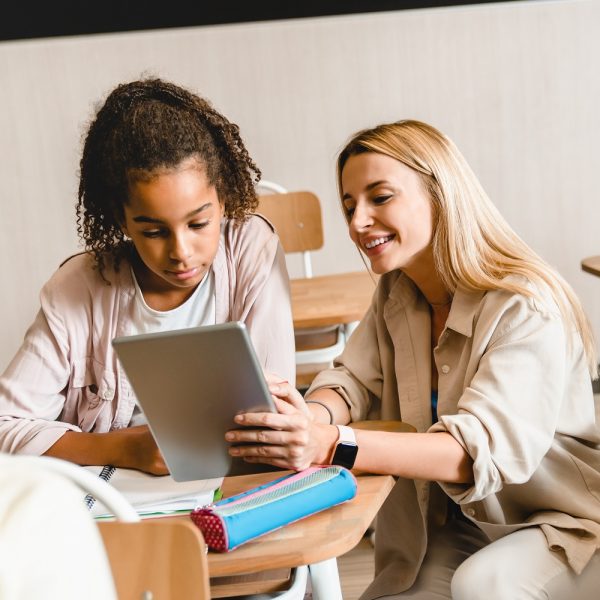 When it comes to successfully adopting assistive technology (AT) there's a lot more that goes into it besides simply choosing the right technology. Developing and executing a successful AT plan takes planning, patience, and lots of adjustments along the way. That's why we've developed specific techniques to ensure that you, your child, or your student can get the absolute most out of their AT adoption experience.