Assistive Technology Helps Alfred Get His Business Off the Ground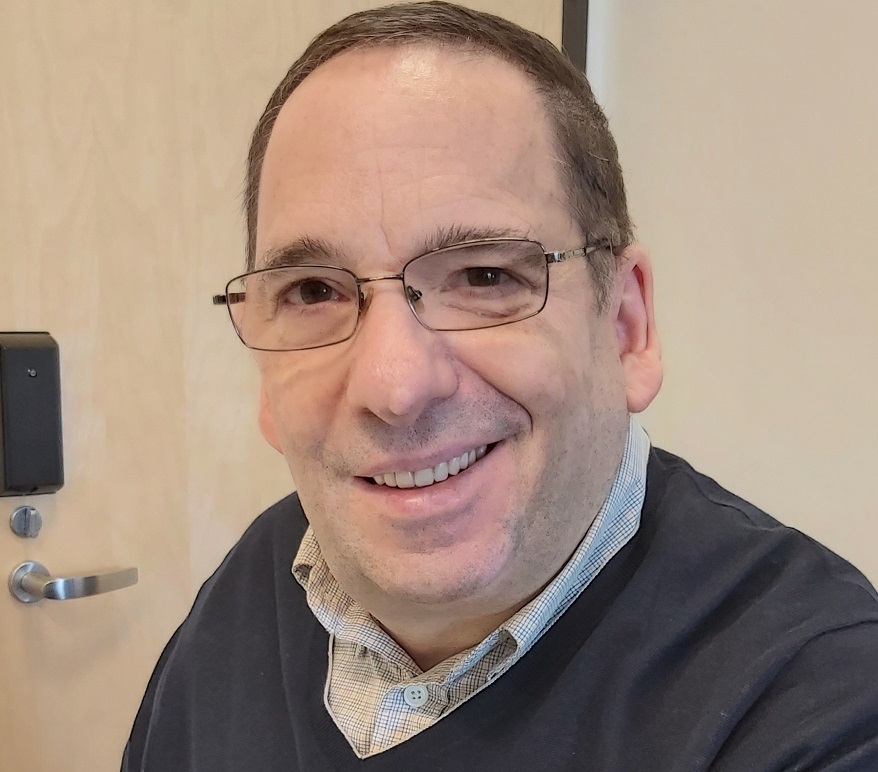 Using his knowledge of design and construction, Alfred recently started a business, Accessible Places, to help people with disabilities and seniors by assessing homes and buildings for accessibility, using Rick Hansen Foundation Accessibility Certification standards.
"Having had a stroke in 2016, I am trying to give back to my community by helping others have a more accessible and inclusive life at home," he explains.
However, he faces challenges caused by the stroke.
"[It] left me paralyzed in the entire right side of my body. As a result, I need to use a wheelchair for mobility and my right hand, not working properly, presents several challenges as well," he says, noting he also has hearing loss.
"In the workplace, I have difficulties going to my client to assess their space, to measure and photograph it, then preparing a rating report to present to the Rick Hansen Foundation."
He was referred to WorkBC Assistive Technology Services by the Entrepreneurs with Disabilities program at Community Futures.
Through Assistive Technology Services, Alfred received an assessment from a Neil Squire occupational therapist. He received Dragon Professional and training to dictate to his computer instead of typing, a proper ergonomic mouse, and hearing aids.
"My life has improved dramatically with the assistive technology and it made the tasks much easier while operating my business," he says.
"The mouse and Dragon software I received are extremely helpful to prepare my reports, and as I have only one functional hand, typing with my left hand is terribly slow and time consuming. The hearing aids I received dramatically improve my hearing for meetings and one on one assessments with my clients."
The assistive technology accommodations are helping Alfred get his business off the ground.
"I definitely recommend [WorkBC Assistive Technology Services] to everyone!" he says. "Thank you for letting me share my story and for all the help you provided me to improve the quality of my life. I have more purpose now — to go out and help others overcome their challenges and to succeed, as they reach out to accomplish their goals."
---
WorkBC Assistive Technology Services is operated by Neil Squire. Assistive Technology Services are available to individuals who have a work-related barrier due to a disability or a functional limitation. This may include barriers related to traveling to and from the workplace.
Questions about WorkBC Assistive Technology Services? Need help applying? Contact us: 1-844-453-5506 or info-ats@workbc.ca
Please visit www.workbc-ats.ca for more information about WorkBC Assistive Technology Services.

Tags: assistive technology, BC, WorkBC Assistive Technology Services