"Communication is Much Better," New Hearing Aids Make the Difference for Amy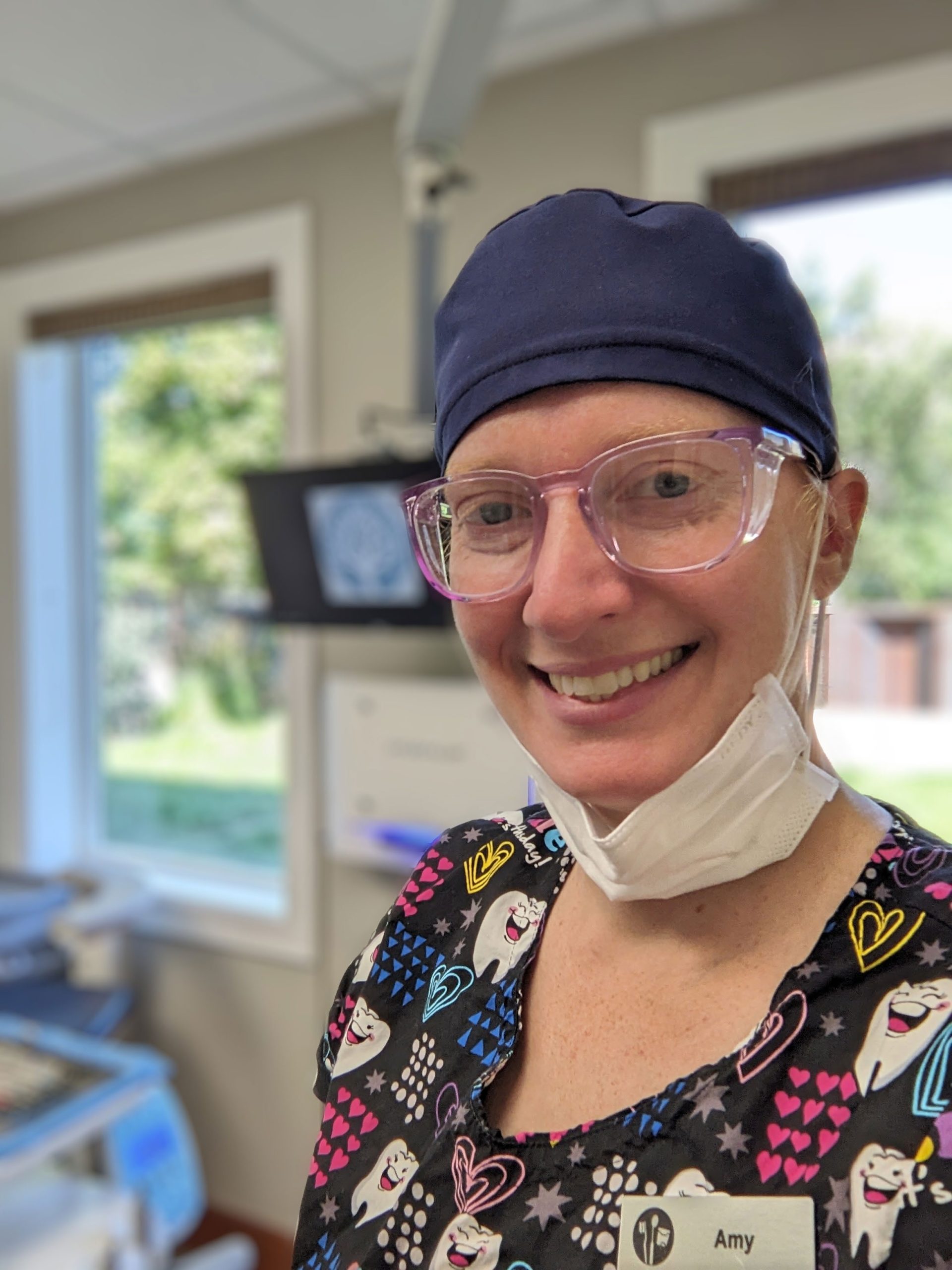 Amy works as a chairside assistant and sterilization tech in a dental clinic in Grand Forks.
"My hearing is impaired," she explains. "Without hearing aids, it is very difficult to hear instructions, communicate with patients, and understand what is required of me."
However, the high cost of hearing aids made it difficult to afford a new pair. Her audiologist recommended she check out WorkBC Assistive Technology Services for help funding the hearing aids she needs for work.
She applied to WorkBC Assistive Technology Services and was quickly approved.
"I was able to have assistance in purchasing new hearing aids. These have greatly improved my function," Amy says.
The new hearing aids have made her workdays much easier.
"Communication is much better," she shares. "I am now able to hear coworkers clearly, communicate with patients as needed, and understand everything that is going on around me."
Amy says she recommends WorkBC Assistive Technology Services to others in need.
"I am extremely grateful. Without assistance, I would not have been able to purchase new hearing aids this year."
---
WorkBC Assistive Technology Services is operated by Neil Squire. Assistive Technology Services are available to individuals who have a work-related barrier due to a disability or a functional limitation. This may include barriers related to traveling to and from the workplace.
Questions about WorkBC Assistive Technology Services? Need help applying? Contact us: 1-844-453-5506 or info-ats@workbc.ca
Please visit www.workbc-ats.ca for more information about WorkBC Assistive Technology Services.

Tags: assistive technology, BC, Hearing Aids, WorkBC Assistive Technology Services