Dana Is Able to Continue Her Career Thanks to Her New Hearing Aids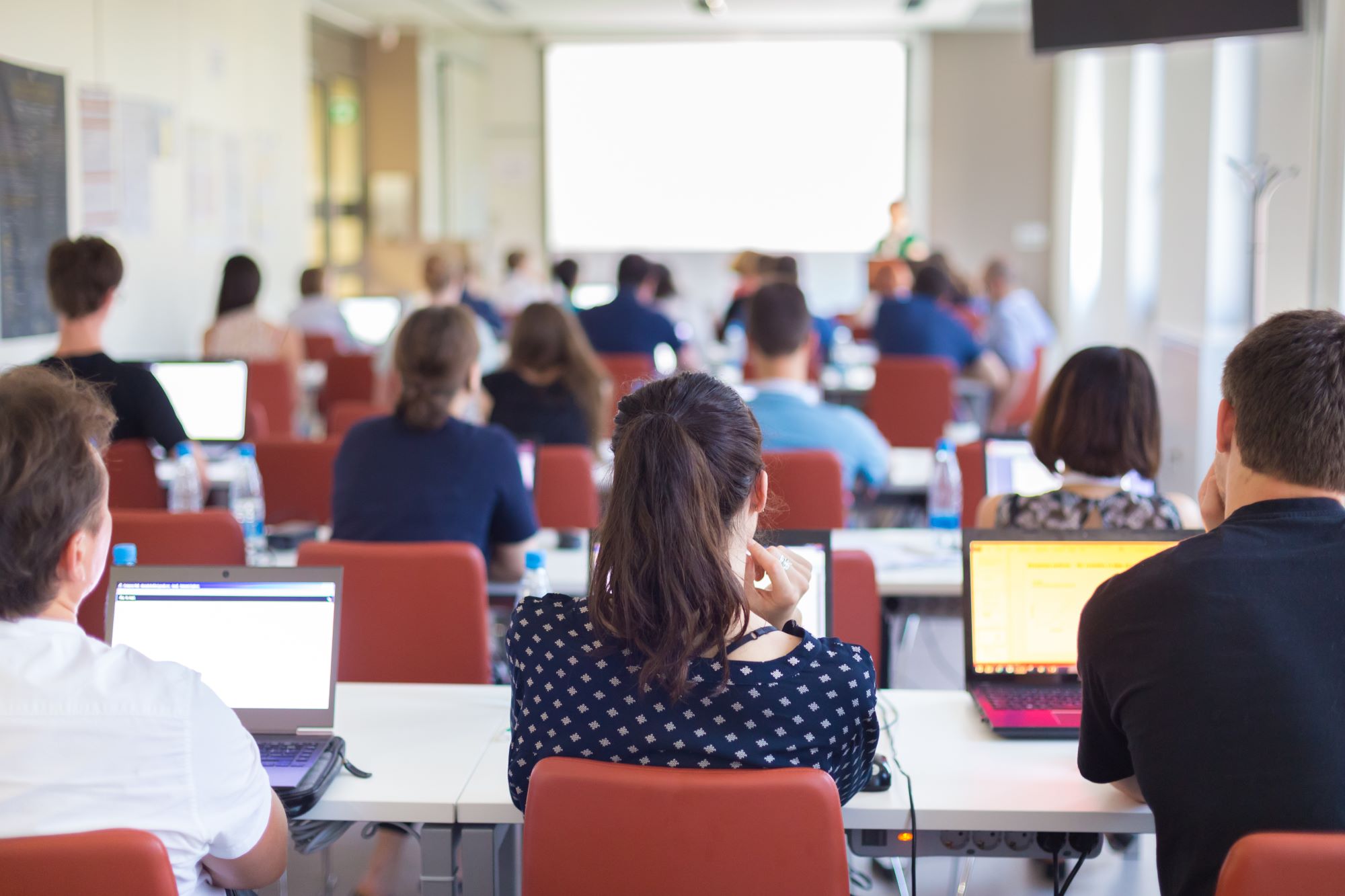 Dana works as a real-time transcriber for post-secondary students, largely at the University of Victoria, captioning lectures for students who are hard of hearing or deaf.
However, Dana was finding she was struggling with her own hearing.
"I often work in a team with another transcriber, so I would notice they were getting things — mostly student comments that were across the room — that I wasn't fully hearing. As you can imagine, where my job is to actually hear for someone, this became quite alarming," she explains.
Initially, she could work around her hearing loss by carefully positioning herself in the lecture, but her hearing continued to decline.
"I decided it was time to look at hearing aids or reconsider my career."
She was able to test some hearing aids and saw the difference they could make. But it wouldn't be easy for her to get them.
"There was no way I'd be able to afford hearing aids on my own," she shares.
Dana was referred to WorkBC Assistive Technology Services.
She quickly received funding for hearing aids and no longer found herself worrying about her job.
"My life has totally changed, I could not be happier! I feel so much more confident at work and don't have to second guess whether or not it's time to leave a job I love. I know I can do the best job for the students I support and that's what I care about," she shares.
"I really can't believe how much extra energy I was using in classes that already demanded my complete focus. I was drained. Now I don't even think about it, I know I'll be able to hear everything just fine."
Dana commends Assistive Technology Services for making a difference in her life.
"I cannot say enough about the kindness and help I've gotten from every single person I've dealt with at Assistive Technology Services. It's hard asking for help, but everyone in this process made it so smooth, treated me with much respect, and ultimately got me hearing aids," she says. "I am so very thankful for this program and its amazing staff. You are changing people's lives.
"I'd recommend Assistive Technology Services in a heartbeat!"
WorkBC Assistive Technology Services is operated by Neil Squire. Assistive Technology Services are available to individuals who have a work-related barrier due to a disability or a functional limitation. This may include barriers related to traveling to and from the workplace.
Questions about WorkBC Assistive Technology Services? Need help applying? Contact us: 1-844-453-5506 or info-ats@workbc.ca
Please visit www.workbc-ats.ca for more information about WorkBC Assistive Technology Services.

This story originally appeared on the Neil Squire website.
Tags: assistive technology, BC, WorkBC Assistive Technology Services