David Can Commute Reliably with Technology@Work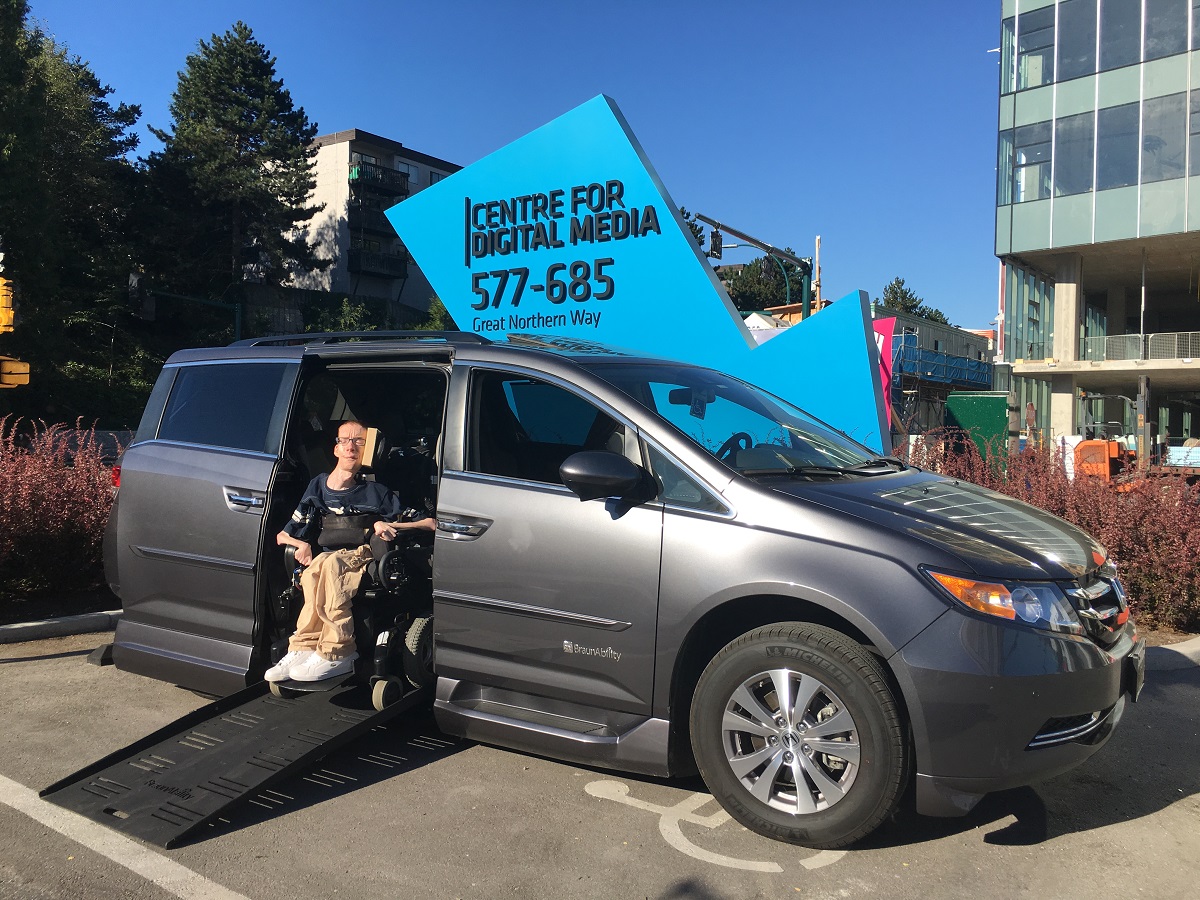 Spinal muscular atrophy is a progressive condition that weakens a person's muscles. When David was diagnosed with it, his doctors believed he wouldn't live past the age of two.
"I've always been an overachiever. As you can see, not only have I lived past the age of 2 but I have thrived," says David on his website.
Over forty years later, David is working as a Quality Assurance Analyst at Ayogo Health Inc. The company creates digital health apps that use behavioral psychology and gamification to help people follow their prescribed health routines. "I am responsible for finding bugs and working with the developers to ensure that our apps are of high quality," he explains. "I also handle most of Ayogo's social media presence."
Due to his condition, David experiences pain on a daily basis. He uses a power wheelchair with a joystick to get around. When he takes public transit to work, it expands his 8-hour workday to 11 hours. Because of this, he would find himself working from home quite often.
One day, while browsing Twitter, David stumbled upon the Technology@Work program. The Neil Squire Society operates the Province of British Columbia's Technology@Work program that provides people with disabilities access to assistive technologies they need for employment, often at no cost to the client.
David applied to Technology@Work hoping to make his van wheelchair-accessible. He received funding towards vehicle modifications, enabling him to use his van as a passenger. "I'm now able to commute to the office more reliably and in more comfort. I no longer need to work from home as often."
Now, David is able to commute to work every day. He elaborates, "I had to fill in for a few different positions during some recent staffing changes. I was able to do this because the van allowed me to be in the office every day. Because of this, I was even given a slight pay raise!"
David says he would "absolutely" recommend the Technology@Work program, adding, "Everyone at Technology@Work was very nice and helpful. The application process was quite simple. Being able to work and earn a paycheque has completely changed my life.
"I have more confidence, feel better about myself and I have some more freedom financially to do some of the things I have always wanted to do. If some assistive technology will help you achieve or improve your employment, Technology@Work can help you!"