Douglas Finds Solutions to His Workplace Barriers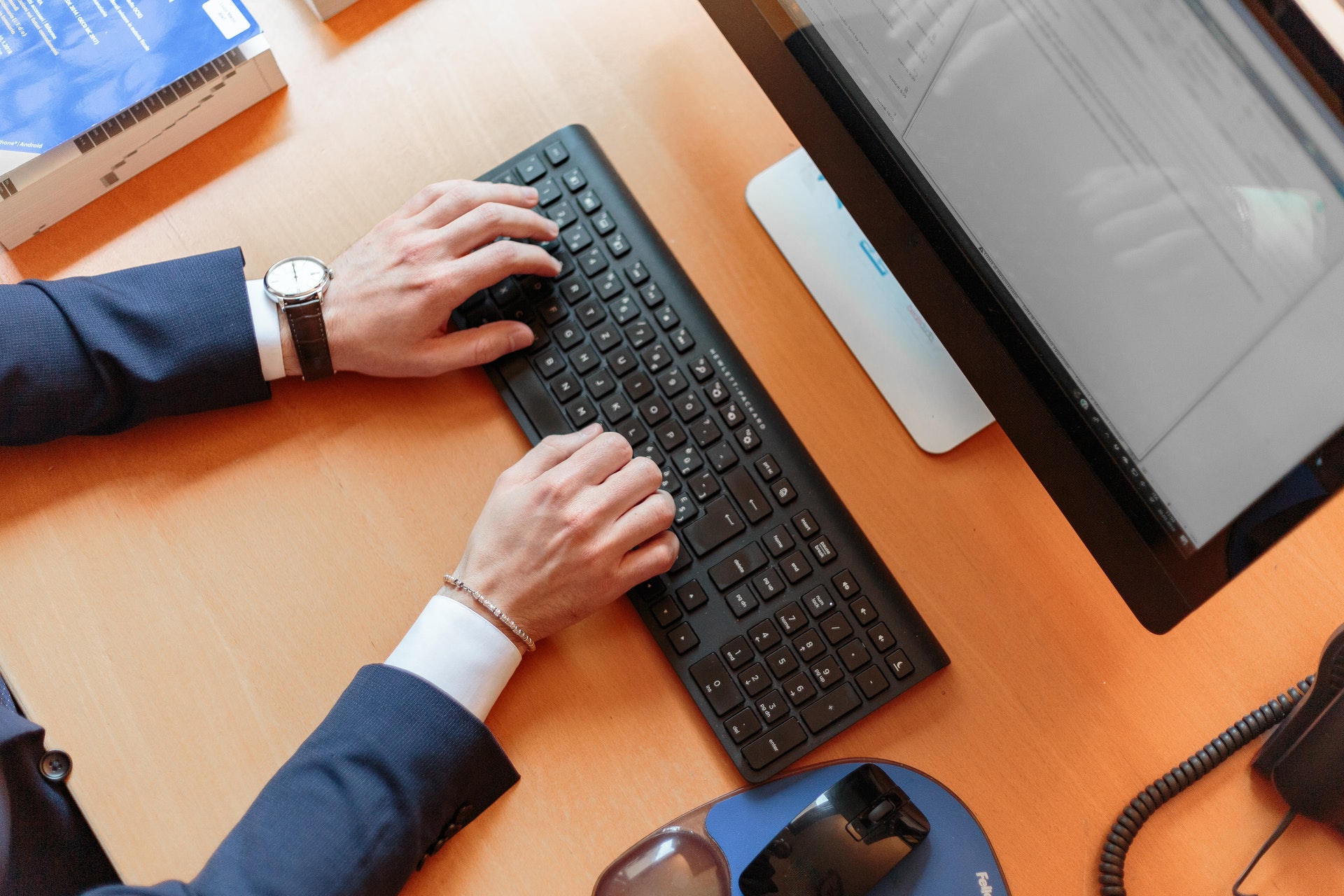 Douglas is a community administrator for a number of mobile home communities in Surrey, handling everything from answering calls to compiling data for new residents to collecting rent.
It's a lot of work and Douglas faced a number of barriers that made his work tougher.
"I am partially deaf in both ears, and without the assistive technology provided to me, I would not be able to hear people on the phone, or in the office. My communication would be severely restricted to close face-to-face, and even then it would be hard to hear," he explains. "In addition, I have lower back issues, I cannot be sitting at a desk all day without a lot of pain."
While looking into options for getting some hearing aids, Douglas found out about the WorkBC Assistive Technology Services Program.
Through the program, Douglas received hearing aids with bluetooth technology, as well as a hands free phone system which allows him to move around while using the phone. To address his back, he received a standing desk which helps him to work without sitting, and an orthopedic chair that allows him to sit without pain.
The difference is life changing, with Douglas noting he would "most definitely" recommend WorkBC Assistive Technology Services to others.
"Being able to hear conversations on the phone and in the office has changed my life in so many ways, but the biggest change is how much more valuable I feel now that I can be included in the conversation," he says. "The furniture provided to me allows me to stand comfortably while working at my computer and while doing paperwork, and the chair allows me to sit comfortably and in a healthy position when I need to.
"Without the assistive technology, I would not be able to work in this field."
WorkBC Assistive Technology Services is operated by Neil Squire. Assistive Technology Services are available to individuals who have a work-related barrier due to a disability or a functional limitation. This may include barriers related to traveling to and from the workplace.
Questions about WorkBC Assistive Technology Services? Need help applying? Contact us: 1-844-453-5506 or info-ats@workbc.ca
Please visit www.workbc-ats.ca for more information about WorkBC Assistive Technology Services.

Tags: assistive technology, BC, WorkBC Assistive Technology Services