Ean Continues To Make A Difference With Technology@Work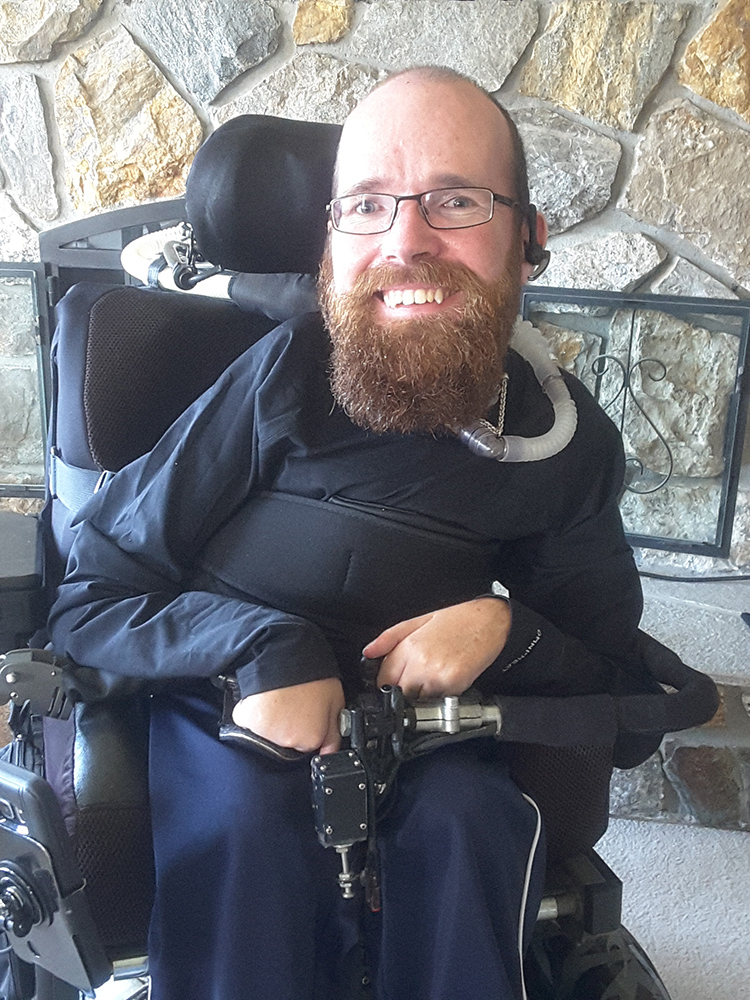 A web designer, inventor, entrepreneur, advocate, and much more, Ean is a man of many talents. His company, ICAN Resource Group Inc., is just as diverse, with services ranging from medical assistive technology to multimedia development.
Ean has Muscular Dystrophy (SMA Type 2). He requires a power wheelchair and is ventilator dependant.
Based in Kelowna, BC, Ean is an advocate for independence through technology. With help from his father, he invented a retractable straw device to remove saliva from his mouth, as he is unable to swallow.
With so many projects, Ean is a busy man.
However, he needed a tablet to communicate his ideas to clients, as well as a Bluetooth module to interface the tablet with his chair.
"Without the tablet and module, I was unable to cover relevant materials," he explains. "To maintain self-employment, I urgently required [it]."
As the Disabled Sailing Association of Kelowna's President and the Tetra Society's Kelowna chapter coordinator, he discovered the Neil Squire Society at a SCI-BC conference in Vancouver. The Neil Squire Society Kelowna office referred him to the Technology@Work program, where he could receive funding for his needed assistive technology.
The process was easy.
"It was absolutely wonderful," Ean says. "I have worked with similar programs in the past. I believe Neil Squire has streamlined the application process and thus able to expedite approvals.
"The Neil Squire team was knowledgeable with an excellent understanding of new technology and what would best suit my needs." he continues. "They were also very receptive to my suggestions."
With the help of the Technology@Work program, Ean is able to continue running his own business and continue making a difference.
"Technology@Work has allowed me to continue my employment."