Fisayo Eases Her Workday Stress With a New Light Wheelchair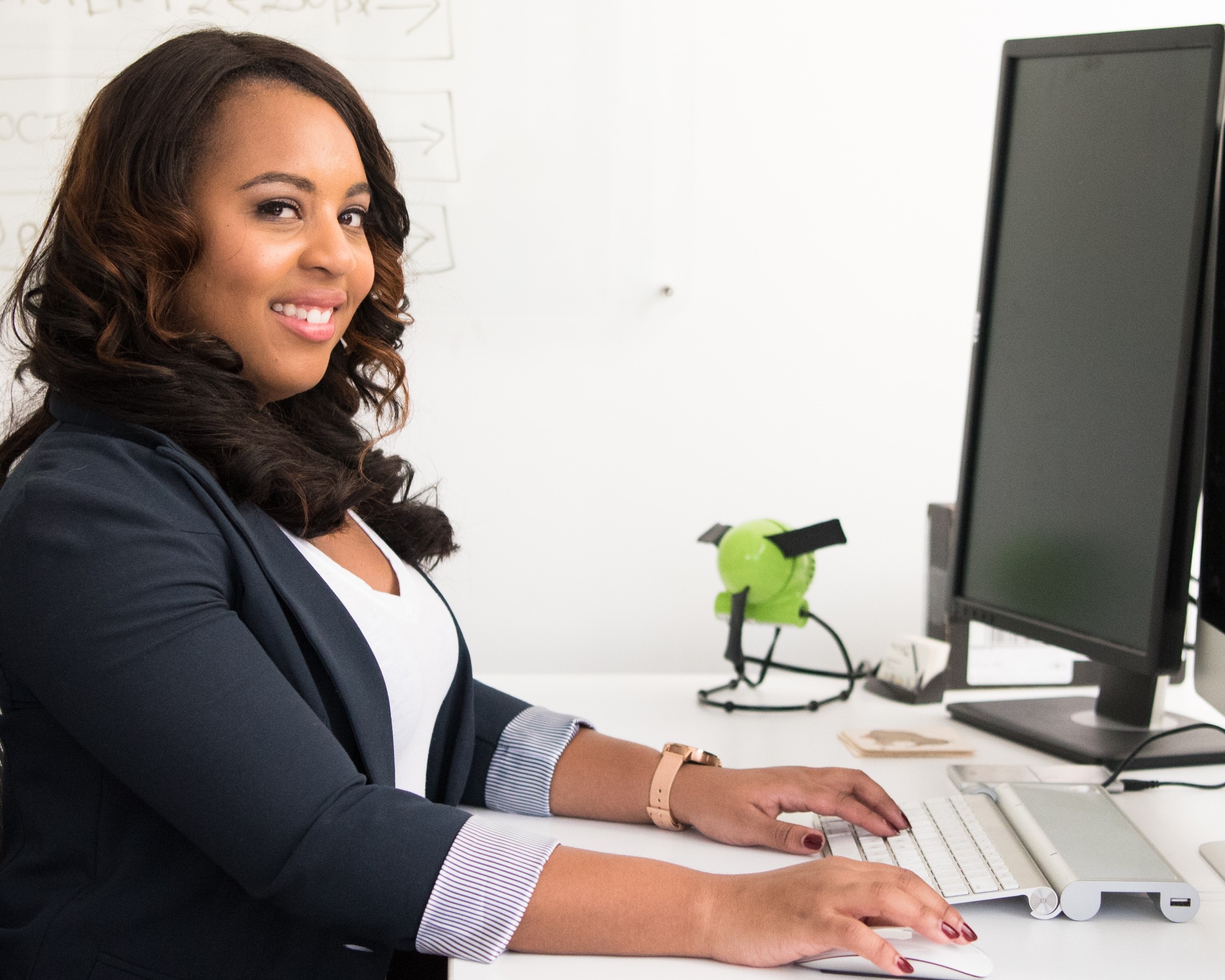 Fisayo works with a non-profit organization that promotes inclusion and assists immigrants in Campbell River. She works with partner organizations and local community groups to help advance her organization's initiatives.
"I am paraplegic which means I have mobility challenges, and need a functional and light wheelchair to get around at work," she explains.
An employment counselor told her about WorkBC Assistive Technology Services, and after doing some research, she decided to apply. She was quickly approved.
"I received a light wheelchair that I am able to transfer in and out of my car which is very helpful for independence," she says. "I also received a monitor, HDMI cable, keyboard, and keyboard tray to help with work."
The accommodations have made a big difference in Fisayo's workday.
"The equipments have helped to ease a lot of stress with mobility [. . .] and I can work much better," Fisayo says.
"I would absolutely recommend the ATS program to others."
---
WorkBC Assistive Technology Services is operated by Neil Squire. Assistive Technology Services are available to individuals who have a work-related barrier due to a disability or a functional limitation. This may include barriers related to traveling to and from the workplace.
Questions about WorkBC Assistive Technology Services? Need help applying? Contact us: 1-844-453-5506 or info-ats@workbc.ca
Please visit www.workbc-ats.ca for more information about WorkBC Assistive Technology Services.

Tags: assistive technology, technology, WorkBC Assistive Technology Services