"I Am Able to Hear My Clients More Clearly," WorkBC Assistive Technology Services Helps Sheila in the Workplace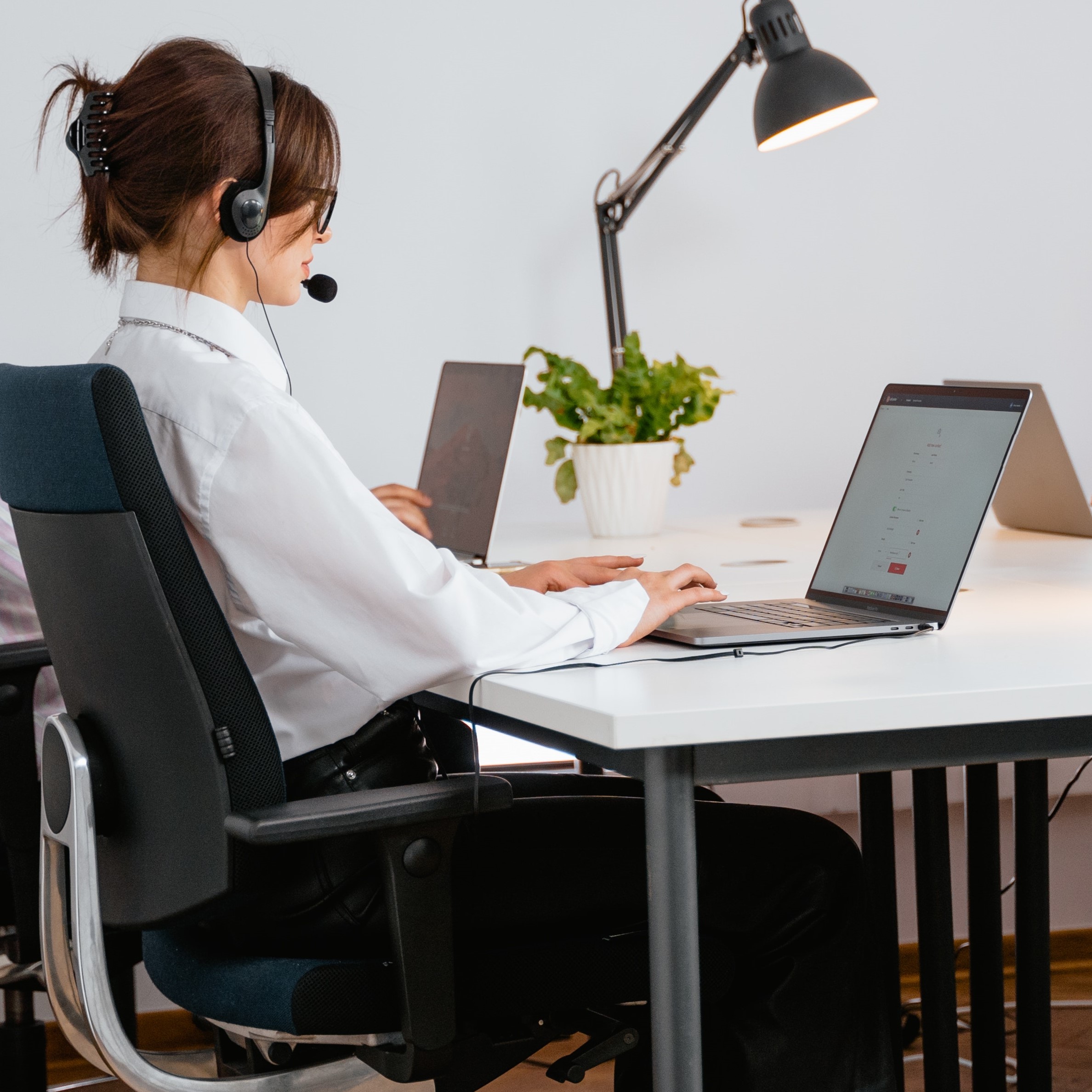 Sheila's job with an insurance company has her talking on the phone a lot. However, she began to notice she was having difficulty hearing clients on the phone.
"We service all of BC from our office in Kelowna, with the majority of work completed over the phone," she says. "A couple of years ago I realized I was losing some of my hearing, and needless to say, this impacted my job tremendously as I was not able to hear the full conversation without a lot of 'pardon me' and 'could you repeat that.' Not only was this embarrassing, but it was taking me longer to complete a conversation."
A friend suggested that she check out WorkBC Assistive Technology Services for help in getting new hearing aids. She applied and was quickly approved.
"Through this program, I was able to get hearing aids which has made all the difference," Sheila says, noting the ease of working with WorkBC Assistive Technology Services staff. "The staff at the Kelowna office were absolutely wonderful. They were so patient and kind with me."
The hearing aids have made her work much easier, and Sheila says she "absolutely" recommends WorkBC Assistive Technology Services to others in need.
"[It] has certainly made my employment more efficient," she shares. "I am able to hear my clients more clearly and carry on a conversation without having to ask people to repeat themselves several times."
---
WorkBC Assistive Technology Services is operated by Neil Squire. Assistive Technology Services are available to individuals who have a work-related barrier due to a disability or a functional limitation. This may include barriers related to traveling to and from the workplace.
Questions about WorkBC Assistive Technology Services? Need help applying? Contact us: 1-844-453-5506 or info-ats@workbc.ca
Please visit www.workbc-ats.ca for more information about WorkBC Assistive Technology Services.

Tags: assistive technology, BC, Hearing Aids, WorkBC Assistive Technology Services