"I Am More Comfortable and Confident I Can Continue to Work"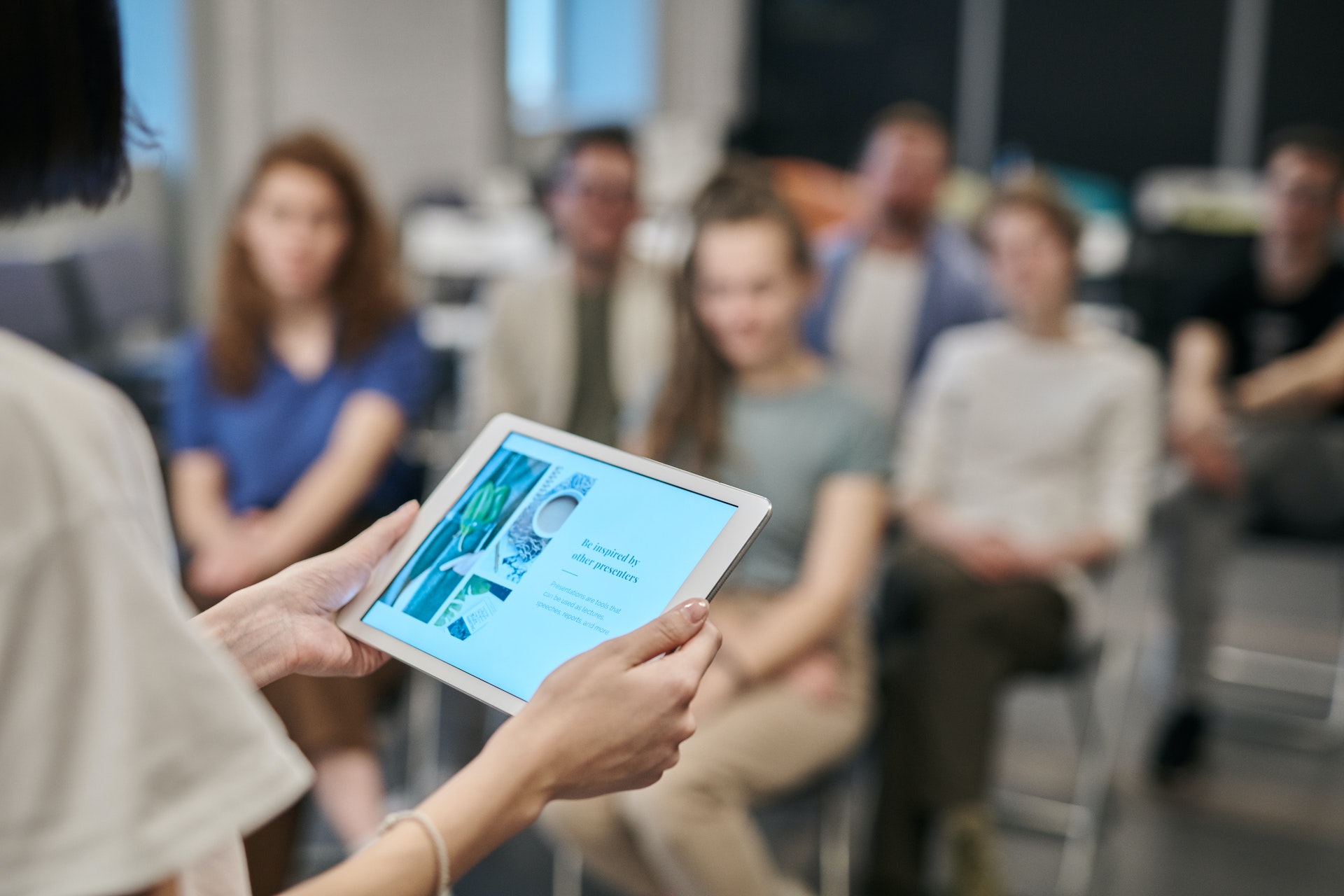 After a 30-year career in education, Michelle had retired, but when the perfect part-time opportunity came up a year later, she jumped for it. Now, she teaches in-person workshops and works one-on-one with clients. However, when she started the new job, she found she was having a bit of difficulty.
"I have a hearing impairment," she says. "I took the job, but was having difficulty with the situations in settings with small or larger groups with my hearing."
After having her hearing tested, she was referred to an audiologist for hearing aids. When she explained that the cost was prohibitive, her audiologist told her about WorkBC Assistive Technology Services, and how it could help fund her hearing aids that she needed for work. She applied to WorkBC Assistive Technology Services and was quickly approved.
"Hearing Aids are very expensive and since I'd just retired from my 30-year career I was not in a position to spend that kind of money. I had just started a part-time job and was experiencing difficulty doing the job," she explains. "I wasn't sure if I could continue doing the job without the aids. With the help of the ATS program I was able to purchase the hearing aids and have been able to comfortably continue with my new part-time job."
Now she feels much more confident in the workplace.
"I am more comfortable and confident I can continue to work. Before the ATS program, I doubted my ability to continue to work and was disappointed as I have years of education, experience and training to share with people who need assistance," Michelle says.
"I am more comfortable in settings where I need to be hearing clients. I am able to deliver workshops and interact with the clients."
Michelle says she will "definitely" recommend WorkBC Assistive Technology Services to others in need, noting that in her work, she comes across clients who could potentially benefit. She particularly commends the staff who helped her access WorkBC Assistive Technology Services.
"I appreciate the kindness and professionalism of the people I interacted with at WorkBC [Assistive Technology Services]," she says. "[They] also worked with my audiologist to inform them of the extent of the assistance I was entitled to and ensured a seamless transfer of funds."
---
WorkBC Assistive Technology Services is operated by Neil Squire. Assistive Technology Services are available to individuals who have a work-related barrier due to a disability or a functional limitation. This may include barriers related to traveling to and from the workplace.
Questions about WorkBC Assistive Technology Services? Need help applying? Contact us: 1-844-453-5506 or info-ats@workbc.ca
Please visit www.workbc-ats.ca for more information about WorkBC Assistive Technology Services.

Tags: assistive technology, BC, Hearing Aids, WorkBC Assistive Technology Services