"I Had Been Considering Retiring," Assistive Technology Allows Kate to Keep Working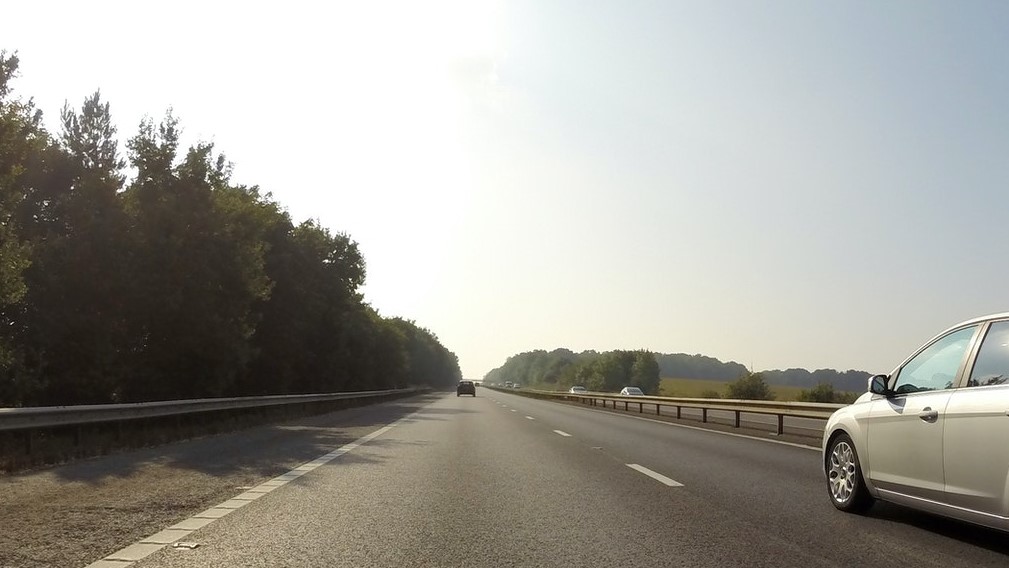 Kate works at the customer service desk at a large retail chain store in Enderby.
She has used a wheelchair for over 35 years after suffering a spinal cord injury at the L1 level.
"My shoulders, hands and back give me a lot of trouble now due to overuse over the years. I do a lot of lifting and moving around the store while working. I leave work feeling so much pain that getting my wheelchair in the car to go home had become a real problem. Sometimes I needed to ask for help," she shares.
"When I would get home, I would cry in pain while getting out of the car. The only assistive device I had in my car, aside from the hand controls, was a transfer seat. Everything else was arms, shoulder and back strength lifting. During work I would start to have so much shoulder pain that it was difficult to move around the store."
She needed a new car outfitted for her mobility needs, but found it was out of her budget. She learned about WorkBC Assistive Technology Services from Alliance Mobility Solutions.
Kate applied and was quickly approved. She received a SmartDrive, which makes it easier to move around places in her wheelchair, and an Adapt Solutions XL Seat and HI-LIFT for her vehicle.
The assistive technologies have made a big difference in her ability to work.
"I will be able to continue to work now as long as I need or want to," she says. "I had been considering retiring as work was just too hard on me. I could not afford to retire so [I] had to keep at it. Having the electric assist provided by the SmartDrive has decreased my pain level while at work and afterwards too. It takes so much less effort to move around the store. I used to be in pain for a couple of days after a work day or two.
"Having the transfer seat/lift and wheelchair lift has also made my life so much more pain free. Getting in and out of the car is no longer something to avoid. I limited my life a lot because of the pain of transferring in and out. I am now so much more pain free!
"You will never know how much I appreciate [the] Assistive Technology Services program," she says. "I would totally recommend [the] Assistive Technology Services program. It was pretty easy to apply for and [Occupational Therapist] Katrina [Tilley] was very good with information and questions about what I needed. She helped me make an informed decision about what would work best for me."
---
WorkBC Assistive Technology Services is operated by Neil Squire. Assistive Technology Services are available to individuals who have a work-related barrier due to a disability or a functional limitation. This may include barriers related to traveling to and from the workplace.
Questions about WorkBC Assistive Technology Services? Need help applying? Contact us: 1-844-453-5506 or info-ats@workbc.ca
Please visit www.workbc-ats.ca for more information about WorkBC Assistive Technology Services.

Tags: assistive technology, BC, WorkBC Assistive Technology Services