Jeffrey Improves His "Ability to Listen and Follow Conversation" with Hearing Aids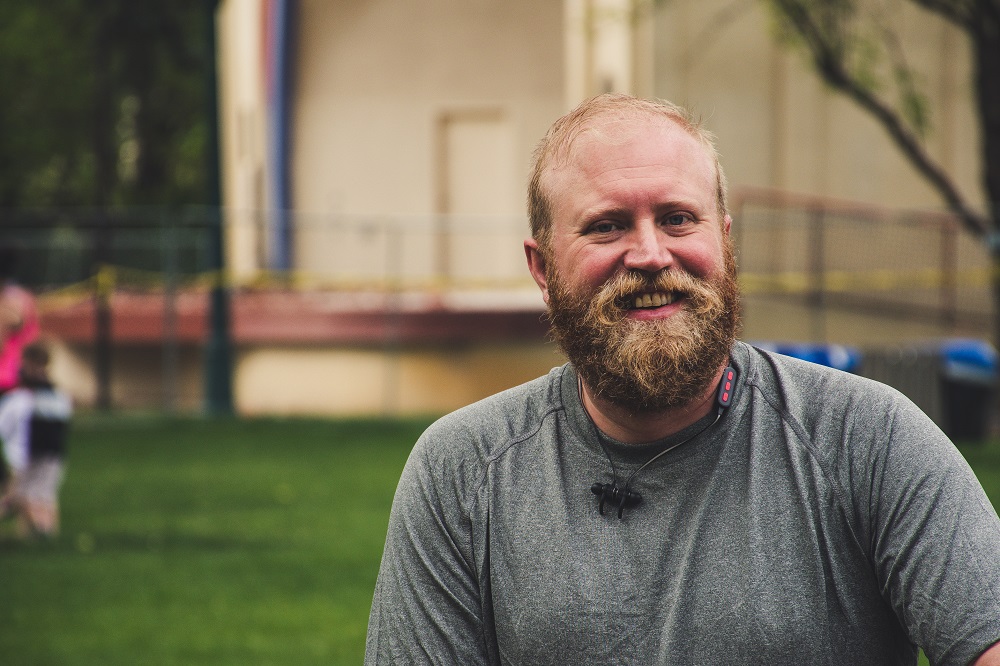 Jeffrey is an apartment manager in Vancouver, responsible for everything from checking new tenants into the building to responding to on-call issues like noise complaints.
It's a job that requires good communication with tenants and the contractors he calls to take care of maintenance issues.
However, he's been struggling with his hearing — dealing with tinnitus, sound sensitivity, and hearing loss.
A WorkBC case worker referred him to WorkBC Assistive Technology Services for help.
"They provided me funding for hearing aids," Jeffrey shares. "I would not have been able to purchase [them] on my own."
While he is still adjusting to using hearing aids, the difference so far has been significant.
"[It's] significantly improved my ability to listen and follow conversation — before, I would constantly ask people to repeat themselves," he says. "Hearing aids are part of tinnitus management and at times suppress and reduce my symptoms, which makes me feel better."
Jeffrey "absolutely" recommends WorkBC Assistive Technology Services to others in similar need.
"The hearing aids have returned sound that I have been missing for some time, and made interacting with people easier."
WorkBC Assistive Technology Services is operated by Neil Squire. Assistive Technology Services are available to individuals who have a work-related barrier due to a disability or a functional limitation. This may include barriers related to traveling to and from the workplace.
Questions about WorkBC Assistive Technology Services? Need help applying? Contact us: 1-844-453-5506 or info-ats@workbc.ca
Please visit www.workbc-ats.ca for more information about WorkBC Assistive Technology Services.

Tags: assistive technology, BC, WorkBC Assistive Technology Services