Jeremy Finds Ergonomic Solutions to Extend His Workday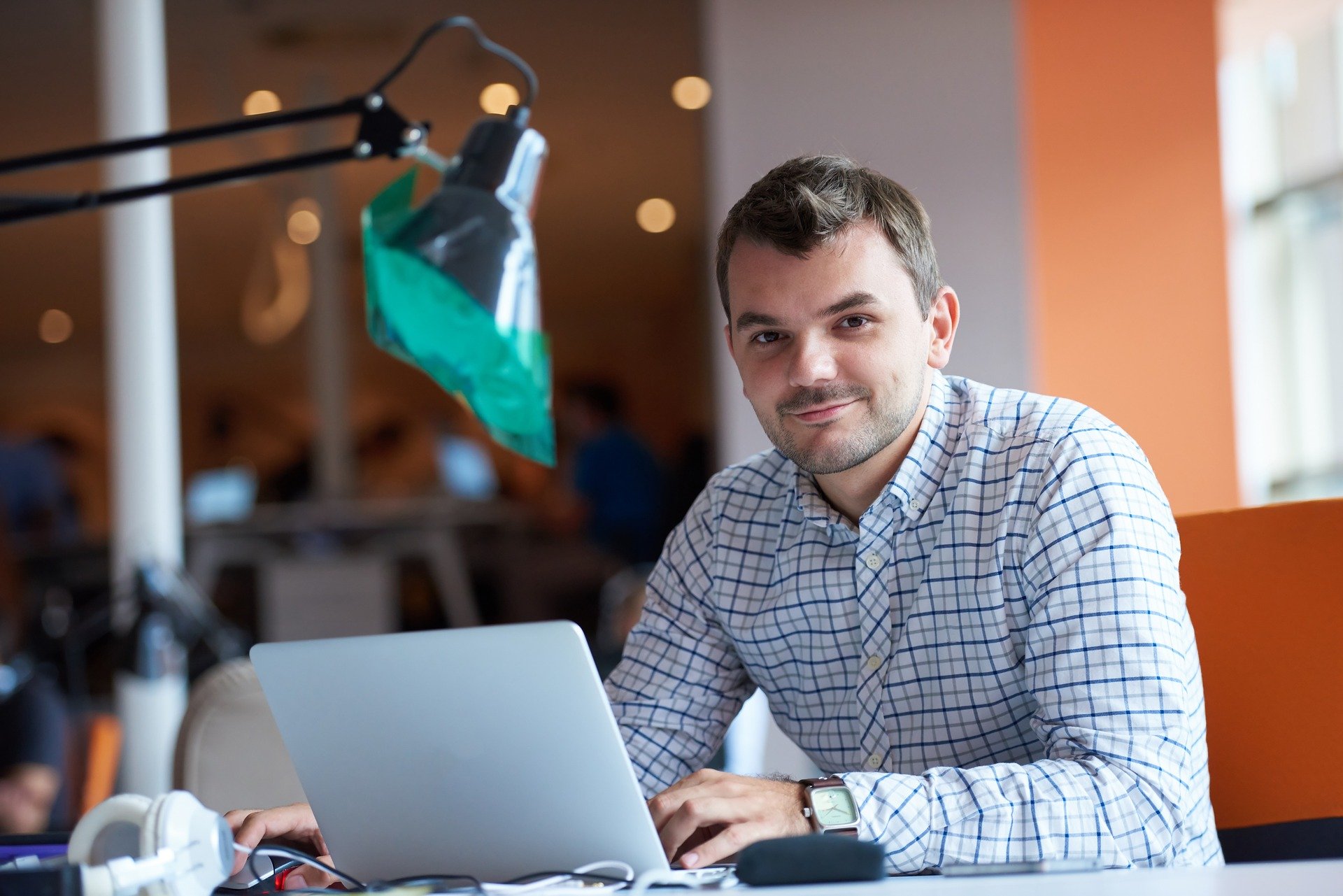 Jeremy often had to cut his work days short because of chronic pain.
"I was in that situation because of a chronic severe neck and back pain. I did not have an ergonomic computer station, and it was causing me pain so much I had to just stop doing what I was doing," he shares. "[My] condition limits me from walking, lifting, sitting too long at one time."
A job counselor at WorkBC referred him to the WorkBC Assistive Technology Services program. Once he applied, the process was quite fast.
"I am in Victoria, and [my case worker] is located in Nanaimo, which is quite a long drive. She was down to see me before the week was out. She took me directly to a store that deals in high end ergonomic computer equipment. I tried out many different pieces of equipment until I found ones that would help me the most," Jeremy explains.
"[She] ordered all the equipment I needed and when it arrived, I was able to continue with my job uninterrupted."
It's been a life changing experience for Jeremy.
"These accommodations have improved my ability to work by making it less painful to fulfill my duties and they give me more time at the job," he says.
"If you are in need of this kind of support please get in touch with this great support group. The people are great to deal with and help out immensely," Jeremy continues. "I would definitely recommend the Assistive Technology Services program!"
WorkBC Assistive Technology Services is operated by Neil Squire. Assistive Technology Services are available to individuals who have a work-related barrier due to a disability or a functional limitation. This may include barriers related to traveling to and from the workplace.
Questions about WorkBC Assistive Technology Services? Need help applying? Contact us: 1-844-453-5506 or info-ats@workbc.ca
Please visit www.workbc-ats.ca for more information about WorkBC Assistive Technology Services.

Tags: assistive technology, BC, WorkBC Assistive Technology Services