"My Life Has Changed for the Better," Nicole Looks to Build a Career Thanks to Assistive Technology Services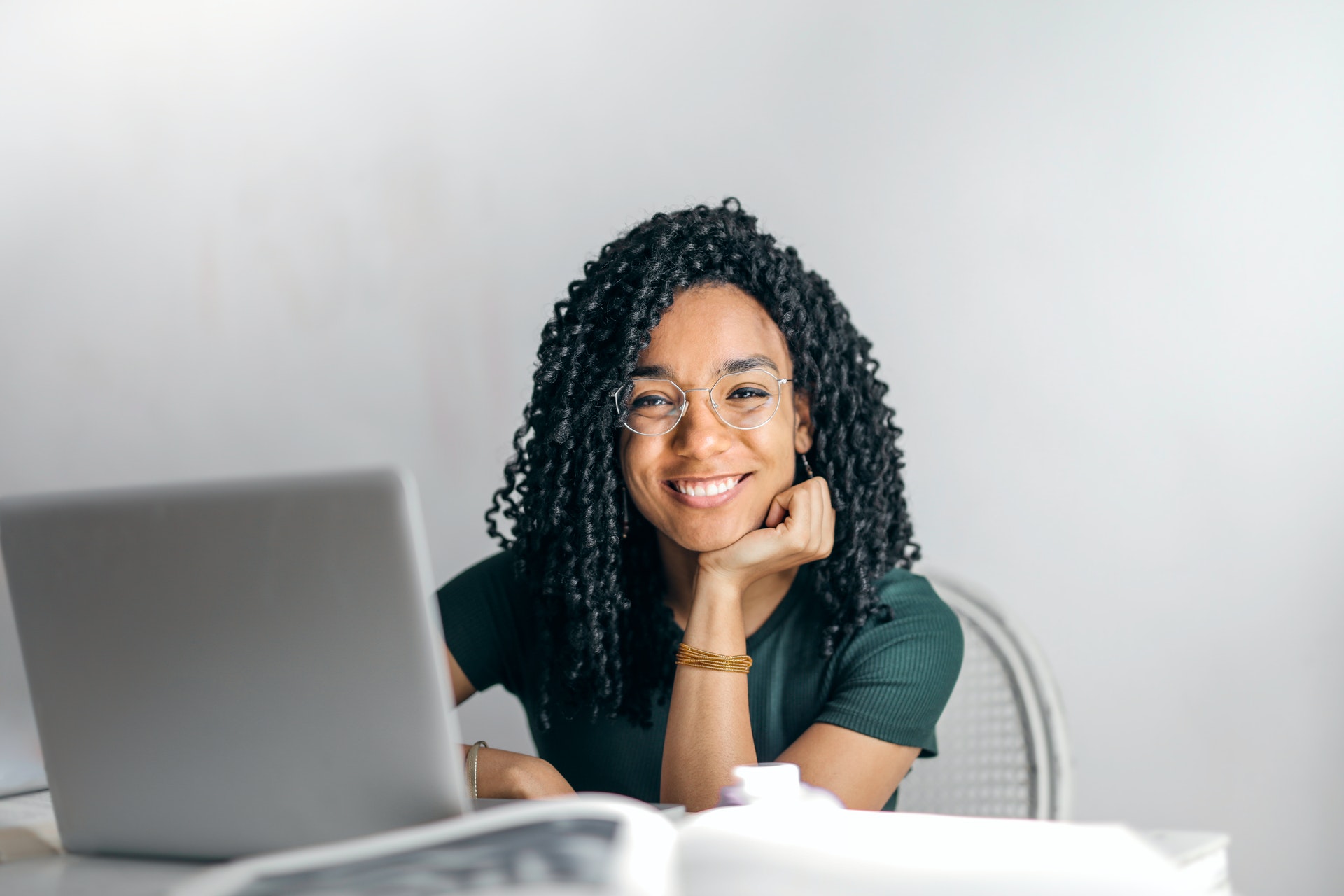 Nicole volunteers her time serving as a health coach and leader for workshops that help people with chronic pain — a subject close to her heart.
"I have an autoimmune condition that affects my spine and peripheral joints including neck, arms, and wrists. So I can't sit for long and use a keyboard to type. That makes it tough to take notes and use a computer for assignments," she explains.
Nicole is going to start a course to become a mental health counsellor, where she will need to take notes and write assignments and papers.
Having worked with WorkBC to find a suitable career path, they recommended her the WorkBC Assistive Technology Services program.
"The Assistive Technology Services program did a thorough assessment of my limitations and needs. Then they provided me with an ergonomic chair with back and neck support, and a table with an adjustable monitor stand. They also gave me an ergonomic keyboard, mouse, and a voice to text software. It was very helpful to try different set-ups in their lab. They have also provided me with a book stand so I can read books without neck pain. To help with taking notes and writing, they gave me a specialized notebook and pen," Nicole explains.
"I needed to be trained on how to use the voice to text software. The trainer was amazing and patient. She worked at my pace and provided helpful guidance. I also needed to learn how to set up the ergonomic chair and had an ergonomic assessment for home workstation set up."
Nicole says the accommodations have made a big difference in her ability to volunteer, and for her future career prospects.
"These accommodations have been a great help for my career, volunteering, and overall living quality. Being able to use the computer means I can take courses to build my career and also do computer-based work. Being able to take notes means I can take notes for my courses and volunteer work as a health coach," she says. "The book stand has been a great help in reading books without getting neck pain and making my other symptoms worse. It will help me with reading books for coursework. Having an ergonomic workstation means I can work for longer than before.
"My life has changed for the better. Because of my illness, I was on disability. Using the equipment and training provided by the Assistive Technology Services program, I am now more productive and working on building a career. The services have not only provided me with the ability to do different things, it has also increased my overall well being, happiness, and life satisfaction."
Nicole doesn't hesitate to recommend Assistive Technology Services to others.
"I would highly recommend this program to others, especially my disabled friends. The members have been very professional, kind, and resourceful. They know of and can recommend technologies that a lot of us don't even know about. They have great problem solving skills where they can help to find solutions for disabled clients," she says. "I would like to thank everyone involved with this service. They are making a big difference in the lives of people with disability."
WorkBC Assistive Technology Services is operated by Neil Squire. Assistive Technology Services are available to individuals who have a work-related barrier due to a disability or a functional limitation. This may include barriers related to traveling to and from the workplace.
Questions about WorkBC Assistive Technology Services? Need help applying? Contact us: 1-844-453-5506 or info-ats@workbc.ca
Please visit www.workbc-ats.ca for more information about WorkBC Assistive Technology Services.

Tags: assistive technology, BC, WorkBC Assistive Technology Services