PK Finds the Right Ergonomic Supports for Her Job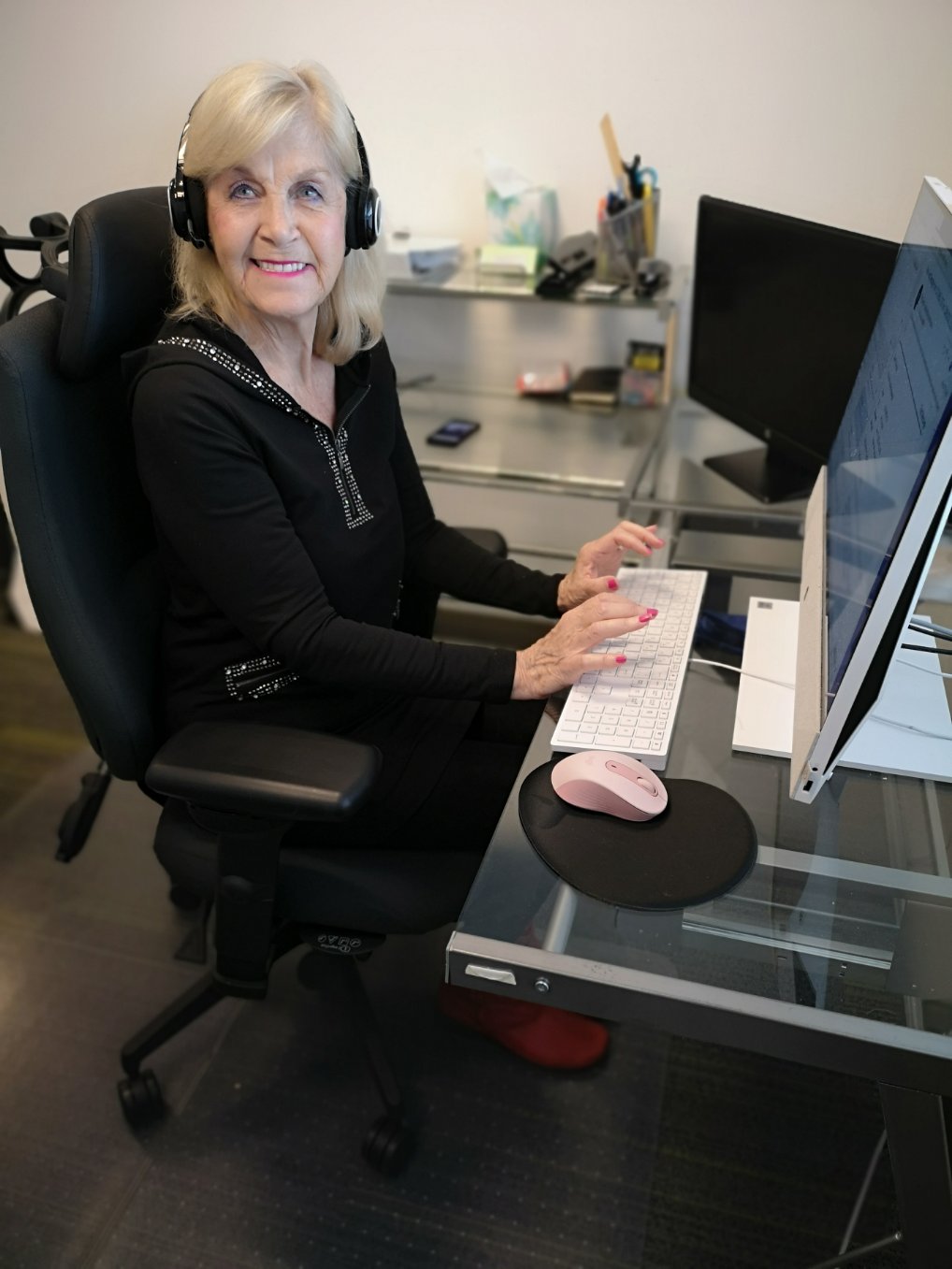 PK works in marketing and sales for a call centre in Kelowna.
"I have several medical conditions that limit me to work in an environment where standing or walking for long lengths of time is a job requirement," she explains.
She was referred to WorkBC Assistive Technology Services by the WorkBC Centre in Kelowna.
Through WorkBC Assistive Technology Services, PK received an ergonomic chair, wireless keyboard, and mouse. Her employer paid for a wireless headset.
"[Staff] gave me the support and assistance and walked me through each step that needed to be done," she says.
While PK's old office chair was too big and didn't support her body, she finds the new equipment has "100%" changed her ability to work.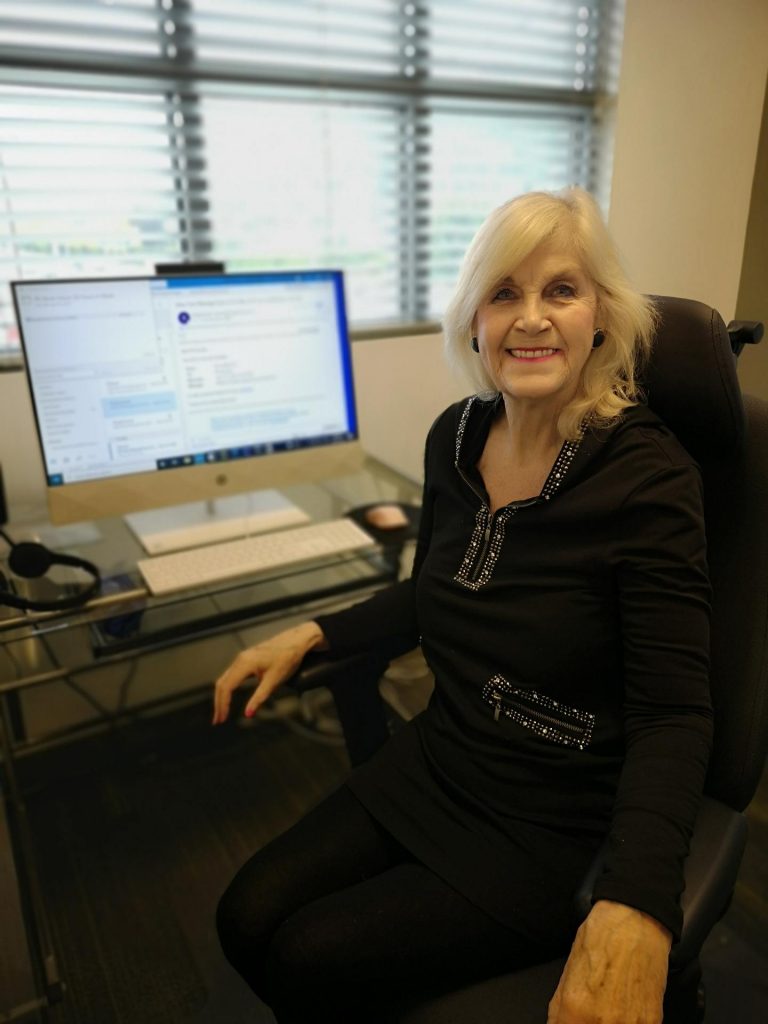 "The chair is amazing. It fits my body like a glove," she explains. "And the wireless equipment is hassle-free."
Saying she "absolutely" recommends WorkBC Assistive Technology Services, PK goes one step further.
"Words cannot say enough of how professional this service is. I don't just recommend Assistive Technology Services and WorkBC, I encourage people [to access them]," she says.
"It has been a pleasure to meet and work with all people involved in getting me this wonderful opportunity, when I most needed it. Thank you, all."
---
WorkBC Assistive Technology Services is operated by Neil Squire. Assistive Technology Services are available to individuals who have a work-related barrier due to a disability or a functional limitation. This may include barriers related to traveling to and from the workplace.
Questions about WorkBC Assistive Technology Services? Need help applying? Contact us: 1-844-453-5506 or info-ats@workbc.ca
Please visit www.workbc-ats.ca for more information about WorkBC Assistive Technology Services.

Tags: assistive technology, BC, WorkBC Assistive Technology Services