Technology@Work "dramatically" Improves Paige's Ability to Work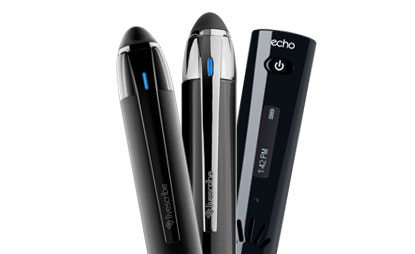 Paige works with the Aboriginal community, particularly the disenfranchised and homeless. She assists them with everything from housing and finances, to mental health and addiction. Due to her various medical conditions including psoriatic arthritis, drug-induced lupus, and Ehlers-Danlos syndrome, Paige was facing multiple barriers at work. "Mobility-wise, it affects my joints, ligaments, and muscles," she explains. "Everything from being able to hold a pen to sitting for any length of time, or standing for any length of time [is difficult]."
Her chiropractor recommended the Neil Squire Society's Technology@Work program. "He saw how much I was struggling and I was coming in to see him weekly, I was having a lot of issues with my disability," Paige says. "So I got the card, I made the call."

Once she applied to the Technology@Work program, things moved along quickly. She received a wide-ranging set of assistive and ergonomic technologies that have "dramatically" improved her ability to work, including an ergonomic mouse, keyboard, and chair, and a Livescribe digital pen that makes it easier for her to take notes.
"I can actually take the notes — we take a lot of notes with each client," she explains. "Physically, the fact that I have the modified chair and office space actually allows me to sit and do my work for longer periods of time, and with more accuracy as well. It equals less time off as well, because the more my body puts out, the more it builds up, so usually I have to take sick days to compensate, and I haven't had to do that now because of the modifications."
The benefits for Paige go well beyond the workplace. "Because my body isn't as physically stressed at work, that leaves me energy and physical ability to actually live my life, which has been amazing," she shares.
"It's a phenomenal service and I'm really happy to be a part of it," she concludes of the Technology@Work program. "It helped my life out incredibly."
"Technology@Work has allowed me to continue my employment."