Technology@Work Helps Roy Get "Back on Track"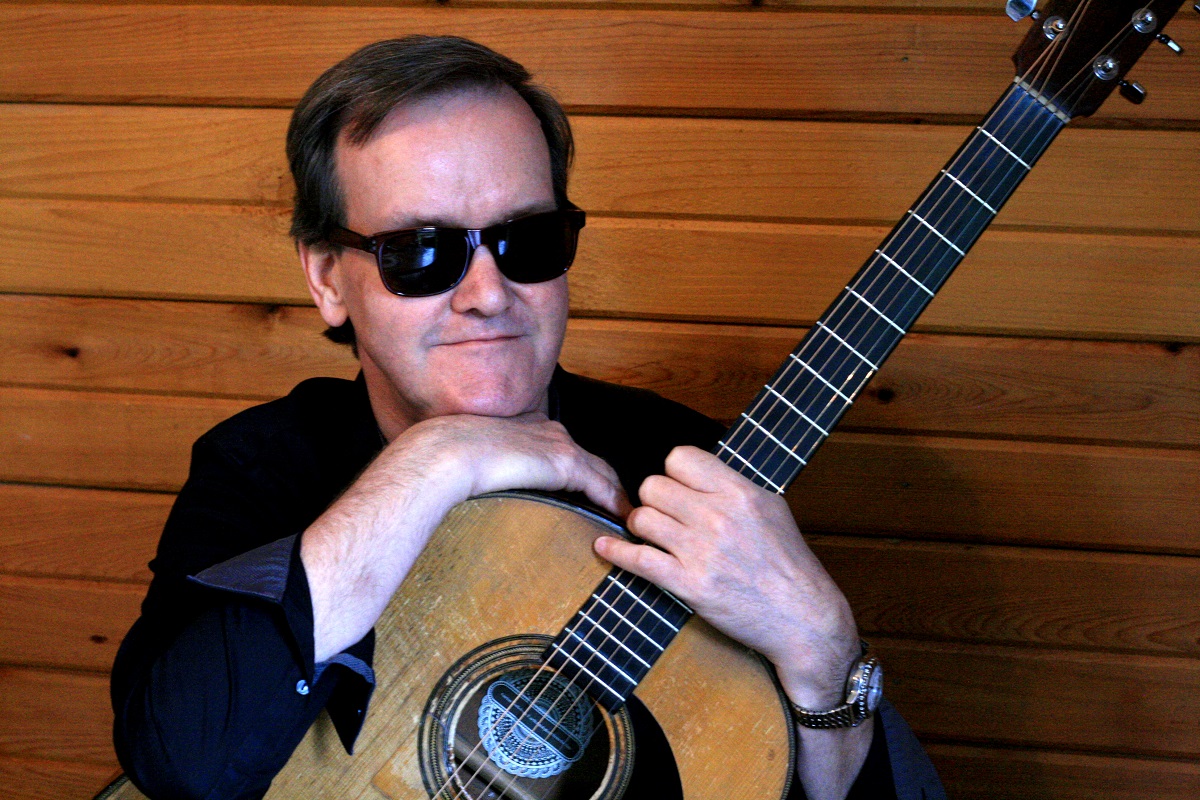 Since as far back as he can remember, Roy Forbes has been passionate about music. "It's something that's in my DNA", he explains. "Even before I could walk or talk, I somehow knew that I would have a life making music". For over 46 years, Roy has made his living playing music, making a name for himself as one of Canada's premiere singer-songwriter-performers. His passion for the musical life is not just limited to performing, writing songs and making records. For the past 11 years, Roy has also hosted a weekly radio show, "Roy's Record Room", on Alberta's CKUA Radio Network, spinning an eclectic mix of vinyl and shellac from his extensive record collection.
Like most self-employed, independent songwriting and touring musicians, Roy has also taken care of the lion's share of his office administration, including doing his own accounting, email communication, grant applications, tour management logistics, Internet research, scripting and recording his radio show and whatever else it takes to keep things rolling.
In late 2015, all of this activity came to a sudden stop. Roy takes over the story from here: "On December 22nd, 2015, I had an unfortunate accident that caused grave injury to my only good eye. In the end, this injury resulted in me losing my eyesight. The first six months after the accident were spent with a dedicated team of doctors who did their best to save my sight. After three surgeries (including two corneal transplants), I was declared legally blind in June 2016.
"At that time, Dr. Jackson from the low vision/rehab center I was visiting connected me with the Canadian National Institute for the Blind (CNIB) and with Technology@Work. I began to move forward in my new-normal life."
The Neil Squire Society operates the Province of British Columbia's Technology@Work program that provides people with disabilities access to assistive technologies they need for employment, often at no cost to the client. Roy continues his story:
"CNIB provided me with mobility training, teaching me how to get around with a cane and numerous other ways to function in the world as an unsighted person. CNIB also got me going again on my computer, providing me with a trial version of the screen reading software, JAWS (Job Access with Speech) and a version of Keyboard Learner. I got to work at once, learning to navigate the computer keyboard without peeking.
"Meanwhile, in late July 2016, I resumed my performing career. Armed with a batch of newly written songs, I've been playing shows at various festivals and concert venues and have become comfortable on stage once again.
"In early August 2016, I began working with Katrina and Anna from Technology@Work. They have given me invaluable guidance and have provided me with many tools which I have utilized over the past year. All have been very helpful to me in my continuing efforts toward getting back to work.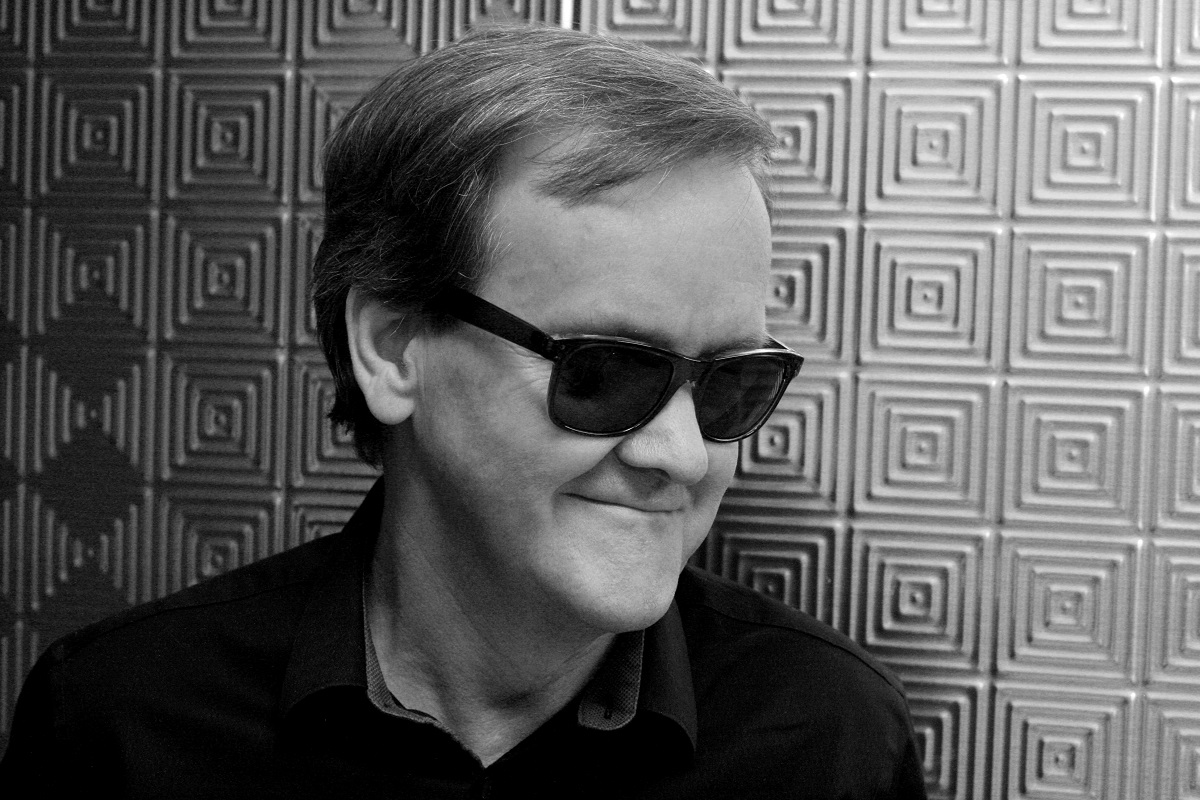 "The full version of the JAWS software and JAWS training provided by Technology@Work has enabled me to be back on my computer, working in Word (where I am writing this note), typing and sending emails, scripting my radio show and using the internet for research.
"The iPad has been very useful for Internet research and reading as well as text and email communication, using Siri and VoiceOver.
"The PenFriend Audio Labeller has allowed me to begin to catalogue my extensive music and book library which I use in my musical career as a performer and broadcaster.
"The most recent addition to my technology arsenal is the OrCam MyEye text reader. This device has opened up a world that I thought was closed to me forever, the world of printed text. With the OrCam, I am now able to instantly access all kinds of printed matter (mail, books, magazines, receipts, business cards, record jackets and labels, etc).
"As you can imagine, my family and friends have stepped up to help me in my personal and in my working life during these trying times. For instance, immediately after my accident, my daughter took over the recording and administrative duties of my weekly CKUA Radio show. In the past few months, thanks to my JAWS and computer training, I've been able to take back many of those administrative duties again.
"There is much more work and learning to be done as I continue to move forward. I'm ready for the task and I am grateful to Technology@Work for their assistance and for providing me with the technology that is helping me on my journey."
Despite the loss of his vision, Roy has had many career highlights over the past year and a half. In July 2017, along with singer-songwriter Ferron, he closed the 40th annual Vancouver Folk Music Festival, an event he first performed at in 1980. In late September 2017, Roy was featured in a CBC television special, "Outta Dawson" along with opera singer Ben Heppner and soul singer Tonye. Roy, Ben and Tonye all count Dawson Creek, BC as their home town.
On August 24th, 2017, Roy was inducted into the BC Entertainment Hall Of Fame. He now has his own brass star on Granville Street, directly across from Vancouver's historic Orpheum Theatre.
Roy describes the Technology@Work program as "life-affirming." While he admits his recovery is still a work in progress, he is amazed at what he is able to do now, compared to just after his accident. Roy says he is grateful to Technology@Work for helping him get "back on track".
Watch Roy, Tonye, and Ben perform The House of the Rising Sun at "Outta Dawson" below: