"Thank You So Very Much From a Very Grateful Client"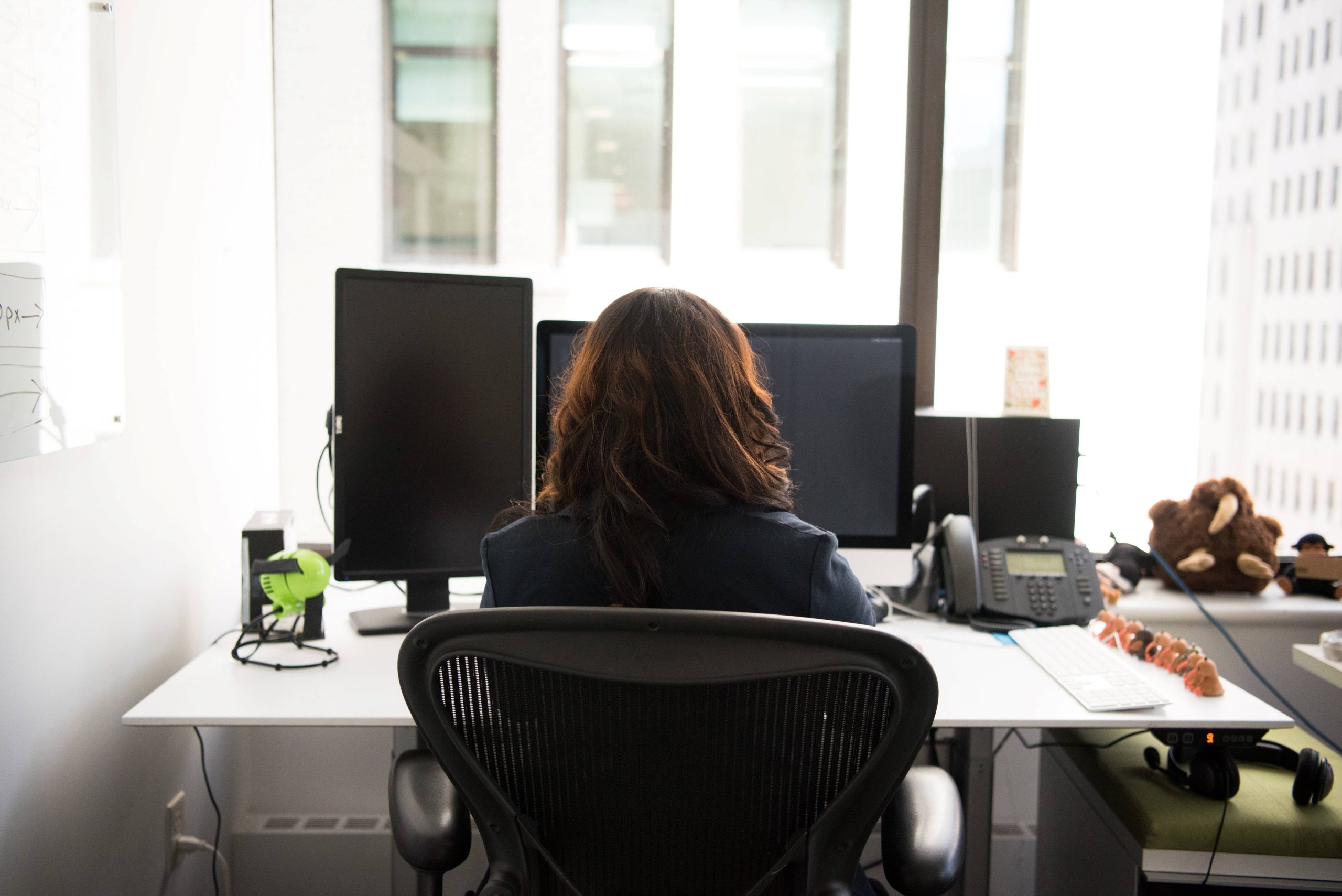 Shelly is an office administrator in Nanaimo, and she has hearing loss.
"I am on the phone off and on all day long and work in an office of nine people in total," she shares. "I talked loudly and could not hear a lot of what was being told to me from co-workers and customers."
She learned about WorkBC Assistive Technology Services from her audiologist at Connect Hearing, and applied for funding for a new set of hearing aids. She was quickly approved.
"The Assistive Technology Services program helped pay for the hearing aids," she says. "If it was not for you, I never would have been able to afford to get them."
The new hearing aids have made a big difference in Shelly's workday.
"You have been a godsend in helping with my work life," she shares. "I have lowered my voice while talking to co-workers and customers. I can hear my co-workers and customers clearly and do not need them to speak louder or repeat themselves anymore."
Shelly particularly commends the service she received from WorkBC Assistive Technology Services staff.
"I would absolutely recommend the Assistive Technology Services program. You went above and beyond to make my experience worth every minute spent on the process. Customer service was wonderful, and most of all, I was treated fairly and with respect and no judgement was ever made on me about my situation financially," she says.
"I can not say thank you enough for the impact you have made on my everyday work life. The appreciation can not be expressed enough. Thank you so very much from a very grateful client of yours."
---
WorkBC Assistive Technology Services is operated by Neil Squire. Assistive Technology Services are available to individuals who have a work-related barrier due to a disability or a functional limitation. This may include barriers related to traveling to and from the workplace.
Questions about WorkBC Assistive Technology Services? Need help applying? Contact us: 1-844-453-5506 or info-ats@workbc.ca
Please visit www.workbc-ats.ca for more information about WorkBC Assistive Technology Services.

Tags: assistive technology, BC, Hearing Aids, WorkBC Assistive Technology Services