WorkBC Assistive Technology Services Boosts Tanya's Confidence in the Job Search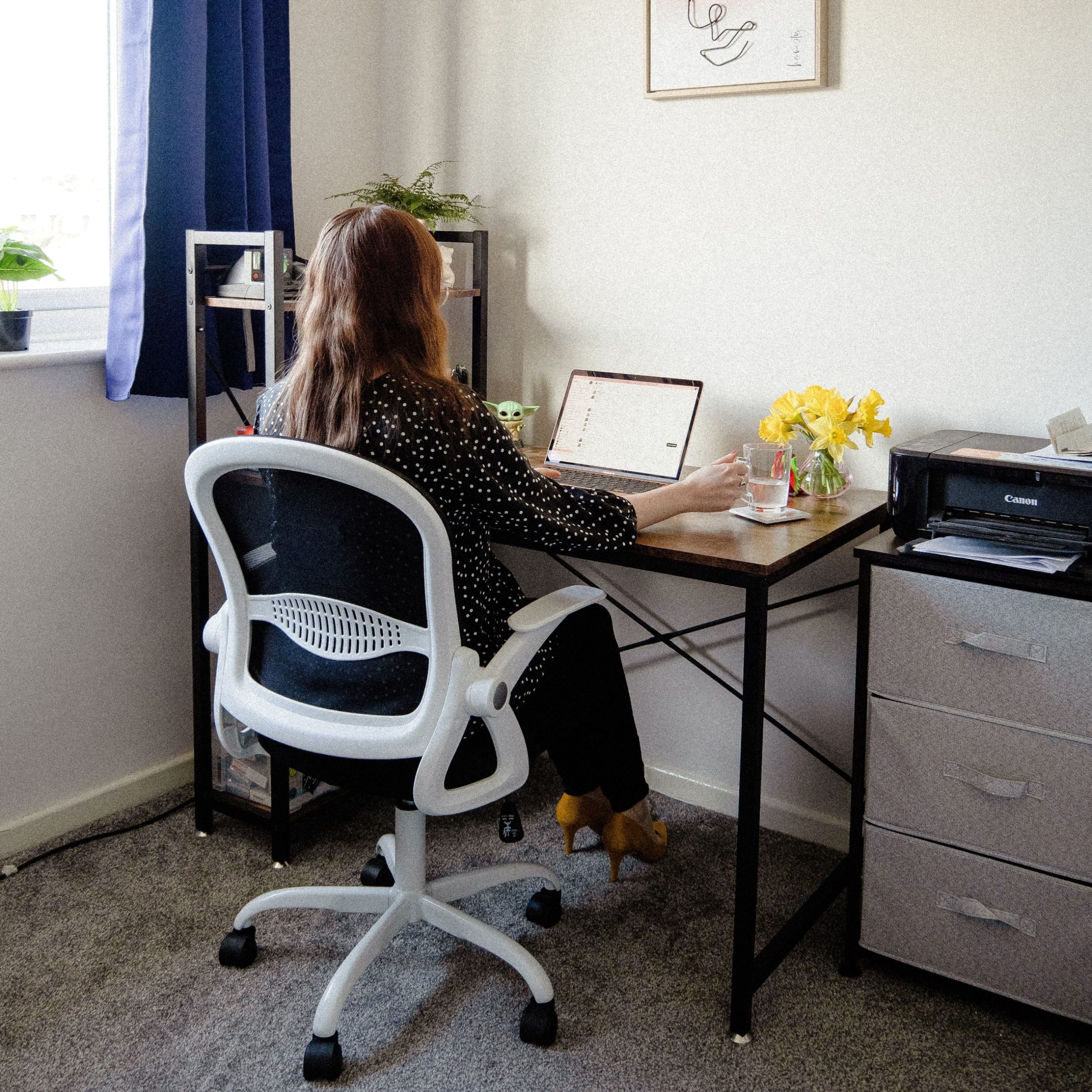 Tanya is currently looking for a job and undergoing job training in Smithers. However, she found that she was facing barriers in her job search.
"I have nerve damage with chronic pain. Unfortunately, this is what I have to deal with everyday," she explains. "Some of my functional limitations are typing, sitting for long periods of time, using a pen and holding a phone."
Her local WorkBC Centre referred her to WorkBC Assistive Technology Services to provide assistive technology that would help enable her job search. After an assessment from the Assistive Technology Services team, she received a number of accommodations.
"I received an adjustable desk, which I can sit or stand (when my back starts to hurt), an ergonomic keyboard, computer monitor, headphones, and a laptop, and an ergonomic chair fit to perfection," she says.
She also received Dragon Naturally Speaking software, which allows her to use her computer with voice commands and use her keyboard less, as well as training on the software from WorkBC Assistive Technology Services disability practitioners.
"This program has given me the ability to look for employment in a company and not feel like I will be a burden," she says. "[It] has helped my ability to use the keyboard less, sit in a comfortable chair and use the laptop to complete my training. As well, use my headphones to speak into [it] without using my hands on the keyboard or phone."
With the new equipment and training from WorkBC Assistive Technology Services, Tanya feels more confident than ever in her job search.
"I would recommend this program to others," she shares. "I'm very grateful to be in a program like this. It has helped me tremendously and I look forward to my future in finding a career."
---
WorkBC Assistive Technology Services is operated by Neil Squire. Assistive Technology Services are available to individuals who have a work-related barrier due to a disability or a functional limitation. This may include barriers related to traveling to and from the workplace.
Questions about WorkBC Assistive Technology Services? Need help applying? Contact us: 1-844-453-5506 or info-ats@workbc.ca
Please visit www.workbc-ats.ca for more information about WorkBC Assistive Technology Services.

Tags: assistive technology, BC, WorkBC Assistive Technology Services