WorkBC Assistive Technology Services Helps Loretta Keep Doing a Job She Loves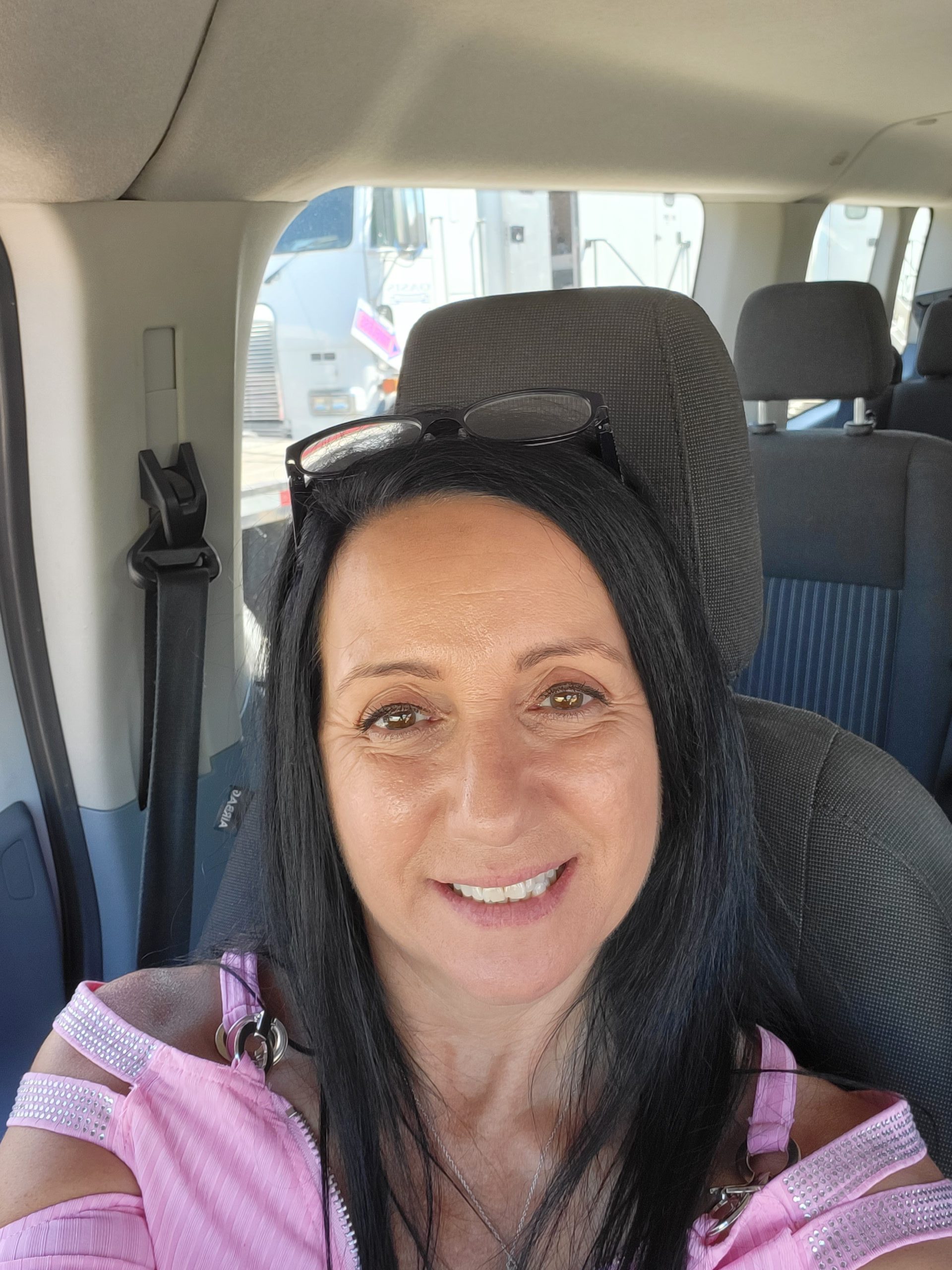 Loretta has been working in the film industry in the Lower Mainland as a driver for nearly two years. With a vibrant personality and a friendly attitude, she drives cast and crew to and from set.
She also has hearing loss, which caused some difficulties at work. When driving cast members, she couldn't tell when they were simply practicing their lines or if they were talking to her. She had bought hearing aids over a decade ago, but they had long since broken and she couldn't afford new ones.
"They need people who are approachable, who people are going to be comfortable with, and I had all those qualities. I just felt so uncomfortable and embarrassed because of my hearing," she explains. "I just did not want to do that anymore."
Loretta even reluctantly considered switching careers, to become a truck driver where her hearing loss wouldn't affect her as much. However, when she went to a WorkBC Centre to apply for a program to get her Class 1 license, her case worker informed her there was help available — WorkBC Assistive Technology Services could provide funding for the hearing aids she needed for work.
WorkBC Assistive Technology Services staff walked Loretta through the process, and before long, she was approved for funding for a new set of state-of-the-art hearing aids.
"[They] made the process go quick and easy for me, even through my hectic working schedule. [They] really made it comfortable and easy to understand," she says.
The hearing aids allow her to hear "literally everything" behind her. Bluetooth functionality makes it easier for her to hear phone calls as the audio goes directly into her hearing aids. She even appreciates the fact that she was able to get the hearing aids in pink, matching her personality.
Loretta's happy that she can stay in a job that she finds "fun and rewarding" — she's a self-described "people person." And now, she's taking the next step in her career.
She credits her new hearing aids for helping her land a permanent role on a crew, meaning that she won't have to worry about her next job between film shoots.
"I'm super excited about that," she says. "It definitely does change my future too, knowing that you've got permanent work and you're not going to have to struggle. I was a single mom with five kids, so struggling was an everyday thing for me. Now, knowing that I don't have to worry, that makes it a lot easier."
Loretta says she would "most definitely" recommend WorkBC Assistive Technology Services to others in need.
"[My life] really has drastically changed. It's just made it so much easier, better, and happier. I'm super, super grateful for this."
---
WorkBC Assistive Technology Services is operated by Neil Squire. Assistive Technology Services are available to individuals who have a work-related barrier due to a disability or a functional limitation. This may include barriers related to traveling to and from the workplace.
Questions about WorkBC Assistive Technology Services? Need help applying? Contact us: 1-844-453-5506 or info-ats@workbc.ca
Please visit www.workbc-ats.ca for more information about WorkBC Assistive Technology Services.

Tags: assistive technology, BC, Hearing Aids, WorkBC Assistive Technology Services