"Your Team Went Above and Beyond," WorkBC Assistive Technology Services Helps Dhorea Work Towards Her Business Goals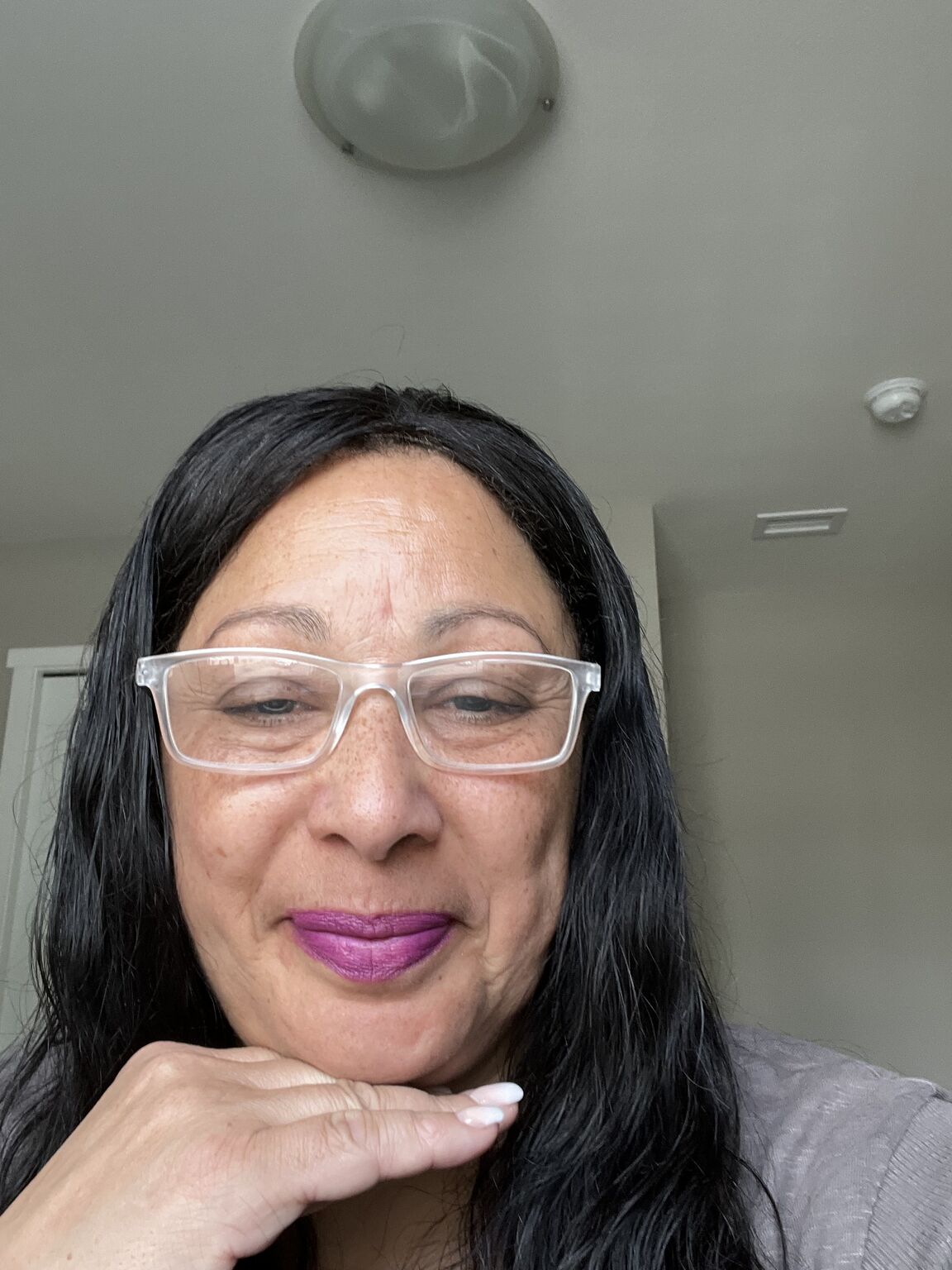 Dhorea is working towards her goal of opening up a holistic recovery house for women in West Kelowna. A participant in Community Futures Central Okanagan's self-employment program, she was accepted in the Okanagan Business Incubator to see her business idea come to fruition.
"Being a female, a woman of colour, and a Métis with a disability navigating the world of entrepreneurship is nothing short of being dropped in a new country where you do not speak the language and do not have a GPS, but are determined to get to your destination," she shares.
Dhorea has PTSD, C3-C6 fractures, sleep apnea, and was recently diagnosed with ADHD.
"I have ADHD where I am hyper focused, and if an email was important to me then I could take up to four hours to perfect it, and I thought this was normal," she says.
"I called WorkBC at the lowest time in my life — I had just lost three staff members and four family members in six months along with my career. I was isolated alone and diagnosed with a current disability ADHD and was finding my work and personal life hard to navigate alone. I am usually the person everyone comes to for help as I worked with the vulnerable sector for 20 years."
Her WorkBC Centre referred her to WorkBC Assistive Technology Services for help finding supports for her disabilities while she worked with Community Futures on her business goals.
"I realized shortly after applying for Community Futures that due to the intense workload and what I would be writing and having to read that I would need some support," she explains.
"From the moment I reached out for help [from WorkBC Assistive Technology Services] to the finished product, the whole process has been nothing short of exceptional."
Working with WorkBC Assistive Technology Services occupational therapists, Dhorea received a rising desk, an ergonomic chair, a laptop, a second monitor, a headset with a mic, a keyboard for fatigue, and an ergonomic mouse. The ergonomic equipment helps reduce her pain and fatigue during the workday.
She also received training in programs like Dragon, Inspiration, Natural Reader, Grammarly, as well as browser extensions and features like dark mode that lessen the strain of long hours on the computer and help Dhorea stay focused.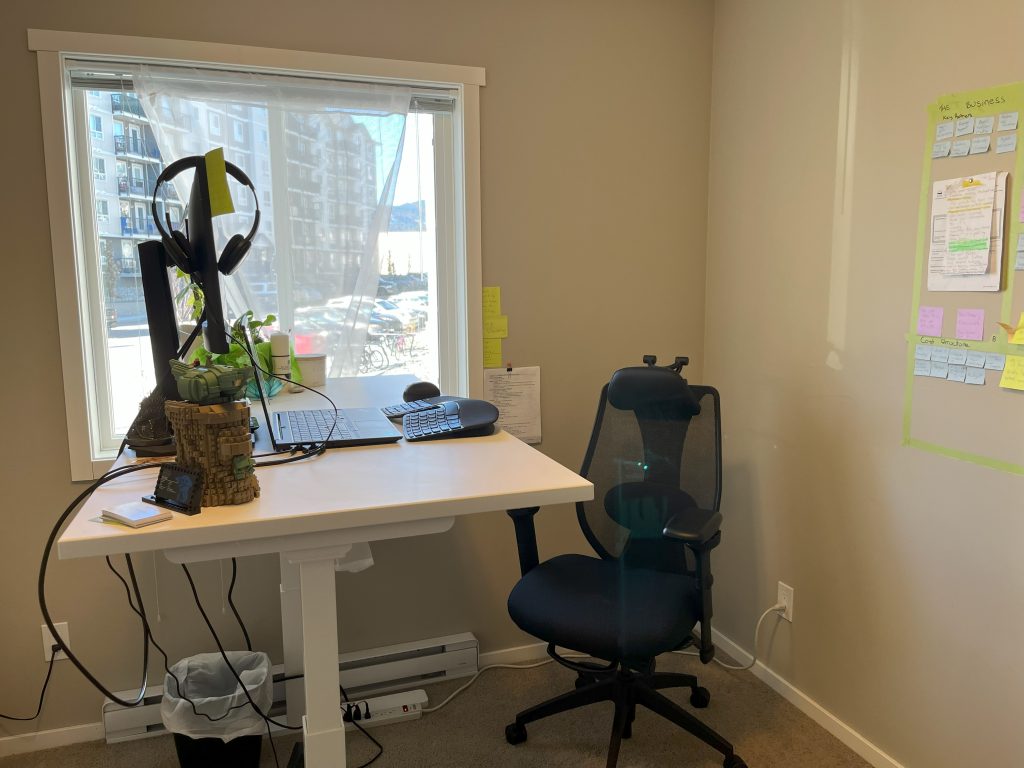 "[They] taught me Natural Reader so things can be read to me, and I can move around and do other things which are so necessary for me," she says. "[Dragon helped me] with not getting fatigued and frustrated with doing the many documents that need to be done.
"[They] removed ads so that my eyesight and brain can relax, along with a dark background and [browser] extensions. Little things like setting up emails and navigating the computer and programs in a way that I did not know then streamline my systems to better serve me and to have more productivity.
"Emails now only take an hour if they are important, and you may laugh, but for me, that is three hours that I get back to live my life! What a gift you have given me."
Dhorea "absolutely, without hesitation or reservation," recommends WorkBC Assistive Technology Services.
"[WorkBC Assistive Technology Services staff] were instrumental with their knowledge, compassion, support, and patience with me as I navigated what was needed," she says. "Your team went above and beyond and now I've found a new life.
"Without the help, guidance, and utter belief in me, I don't know where I would be right now."
---
WorkBC Assistive Technology Services is operated by Neil Squire. Assistive Technology Services are available to individuals who have a work-related barrier due to a disability or a functional limitation. This may include barriers related to traveling to and from the workplace.
Questions about WorkBC Assistive Technology Services? Need help applying? Contact us: 1-844-453-5506 or info-ats@workbc.ca
Please visit www.workbc-ats.ca for more information about WorkBC Assistive Technology Services.

Tags: assistive technology, BC, WorkBC Assistive Technology Services