Disability Professionals Workshop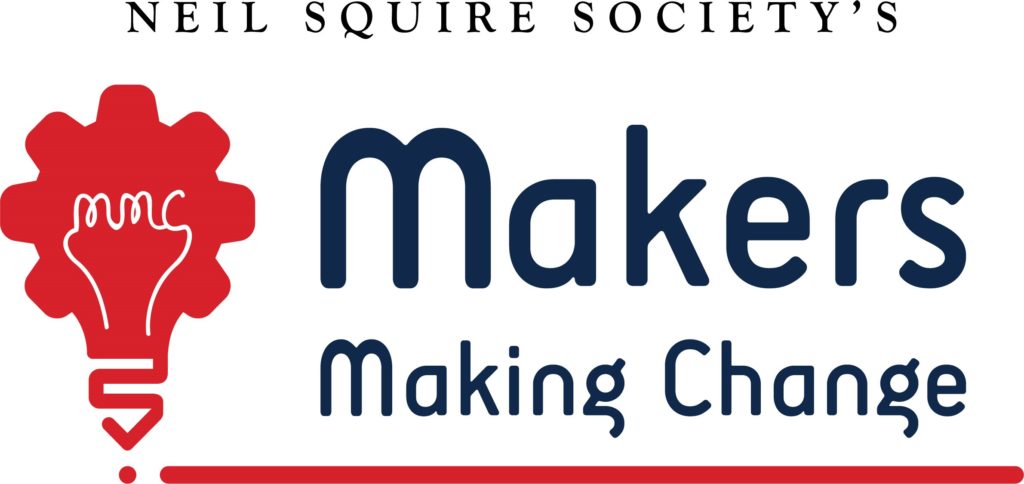 Makers Making Change (a division of the Neil Squire Society) is hosting a free workshop series designed to connect makers to people with disabilities who need assistive technology. These workshops have already seen success across Canada, and now, Makers Making Change is setting its sights on New Brunswick.
What They Do
Makers Making Change is an online community network that connects volunteer makers with people with disabilities to create more affordable assistive devices. Their website includes an open-sourced project library that features a wide range of 3D printed assistive technology projects which are designed to be printed, improved, and customized to the AT user at a very low cost. For example, a nail clipper device that could cost $20 commercially, can be made with $1-2 of 3D printing filament. A mouth-controlled sip and puff mouse device which could cost $1500 commercially, can cost $250 when 3D printed and assembled by volunteer makers (See the LipSync).
This new model of creating and distributing assistive technology is community driven, meaning Disability Professionals like OT's (Occupational Therapists) and AT's (Assistive Technologists) can get directly involved in innovating the ways we invent and deliver assistive technology by moving away from high priced commercial devices toward low cost community made devices.
What You Would Learn
• Learn "Maker" skills like 3D printing
• Create DIY accessible switches
• Discover a library of open-source ATs
• Learn soldering, electronics and introductory level 'Maker' skills
• Join in innovating the AT industry
How to Register
To register for a free Disability Professional Workshop, click here. You will be re-directed to a detailed step-by-step walk-through of the signup process.
To contact the Atlantic Region coordinator directly, click here.
Learn More
To learn more about upcoming and past events, click here.
To browse the MMC project library, click here.
Tags: assistive technology, AT HelpDesk, Atlantic Regional Office, workshop