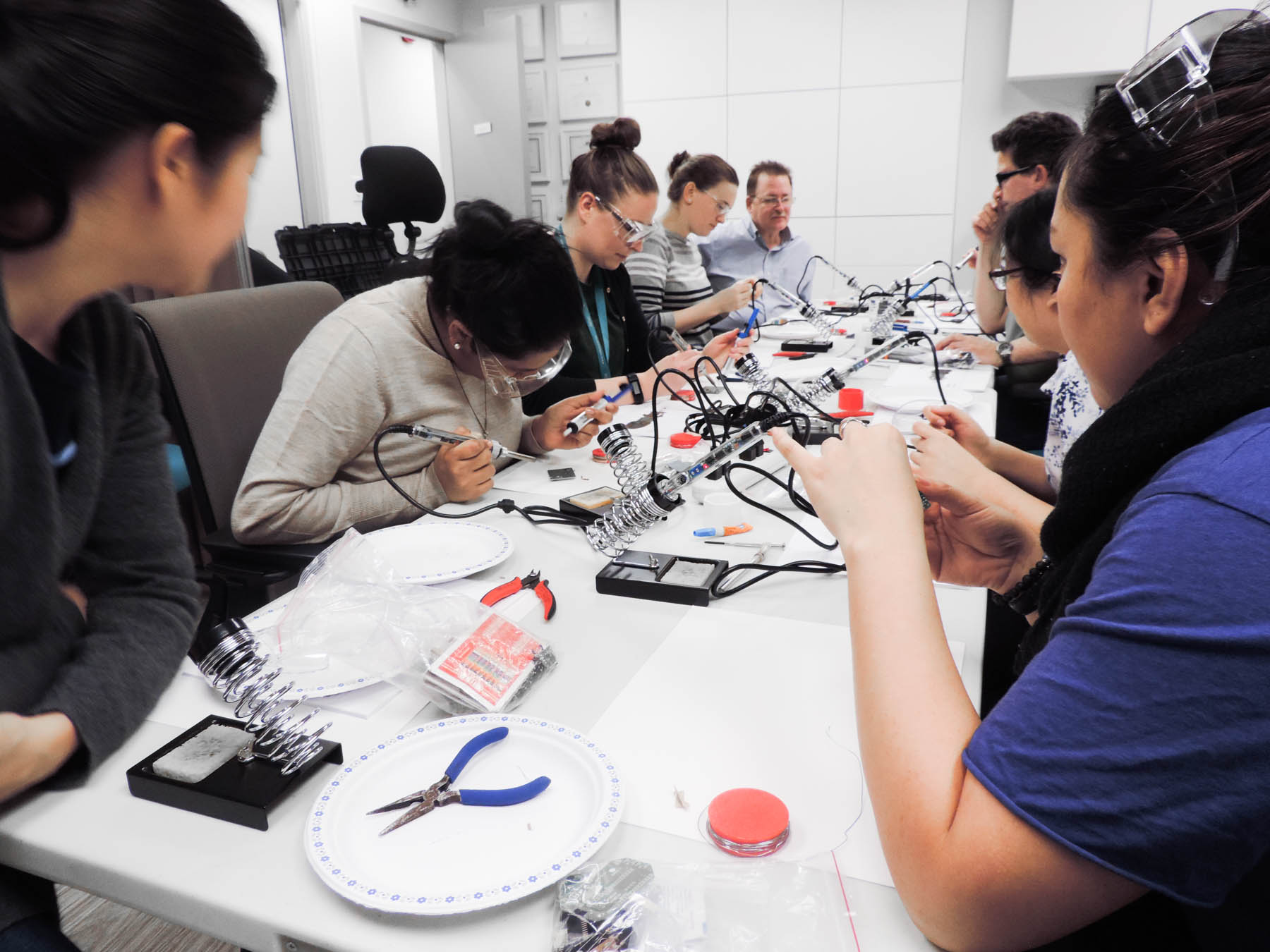 On January 24th, the Solutions team worked with the Neil Squire Society's Makers Making Change team to build LipSyncs. A LipSync is a mouth-controlled device that helps people with limited use of their arms to operate a touchscreen device. 
The team was given an introduction to soldering, after which they began building the devices. More details about the LipSync and its open-source project files are available here.
For many members of the Solutions team, this was their first time soldering and building a device.
"I don't have a technical background, so building a LipSync was a huge learning experience," says Ugen Lhazin, Service Coordinator. "I had the opportunity to build some technical skills with the knowledge that it would help someone."
"In my role, I often recommend pieces of assistive technology to our clients," says Piriya Mokanasingham, Assistive Technology Professional. "The LipSync is one of them, so it was great to be involved in actually building one."
Watch the time-lapse below for a quick one-minute recap of how a LipSync is built:
Here are a few photos from the day: