New Improvements in ClaroRead for PC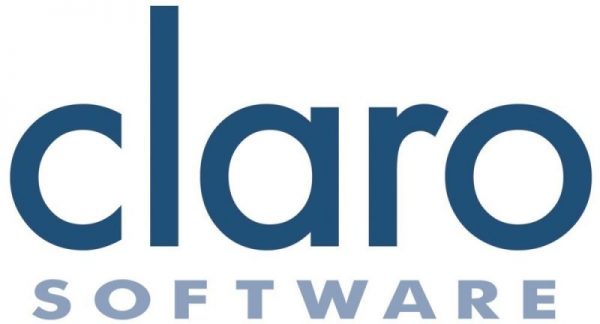 ClaroRead is an advanced text-to-speech/writing/OCR program for PC that helps users read, write, and study with confidence. Recently, version 7.3 was released, and it's packed with improvements and new features. Let's take a look at some of these improvements in this newest version of ClaroRead.
Improved scanning/OCR
Recognizing that converting inaccessible documents into readable Word or PDF files is an essential feature for many users, ClaroRead's Optical Character Recognition (OCR) engine has been upgraded with the very latest world-class OmniPage OCR engine. Due to this OCR upgrade, documents produced by ClaroRead 7.3 will read more accurately, as well as do a better job handling broken PDF files.
Added support for the Kurzweil eBook format
Another major player in the AT arena, Kurzweil, offers similar (albeit much pricier and more complicated) reading/writing/text-to-speech software which can be converted into a special type of file that could only be accessed by individuals who own that software. In version 7.3 of ClaroRead users will be able to convert Kurzweil documents into accessible PDF or Word documents, allowing users to access Kurzweil documents more freely.
ClaroRead Chrome Extension
Although ClaroRead has always offered internet browser-based functionality, they've taken steps to improve this experience. ClaroRead is now available as a Google Chrome extension, and although this in itself isn't new, as of version 7.3, ClaroRead will automatically download the Chrome Extension (with the user's permission) upon installing the base software. The extension is available for free, but users who have purchased the full version are able to enter their product code into ClaroRead Chrome, giving them access to the premium version of the app.
More Voices
In an effort to provide users with as many voice options as possible, ClaroRead has been re-engineered to be compatible with the Microsoft voices that are being made available for free with Windows 10. Many of these new voices include non-English voices such as Swedish or Arabic, giving users a much wider range of options for choosing the perfect voice. These voices are available through the speech settings in ClaroRead.
For a complete list of new features included in the 7.3 version of ClaroRead click here.
Tags: assistive technology, AT HelpDesk