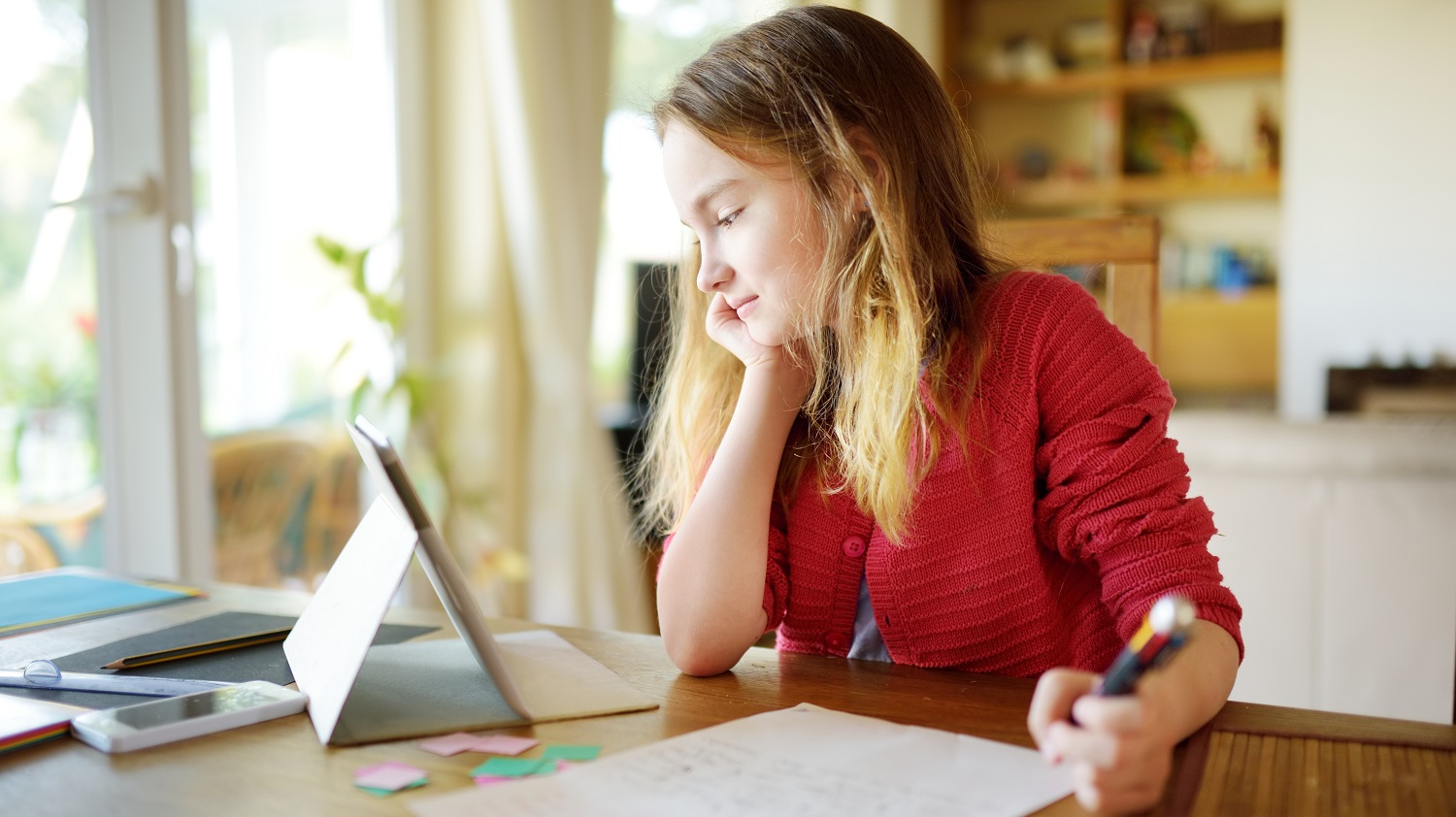 A few years ago, we looked at Habitica, an app that gamifies task management. We were fascinated by the idea of gamifying dull or tedious tasks, and we felt that the app did a great job of rewarding its users with virtual outfits, avatars, and awards. The app that we are looking at today takes the same concept of gamifying tasks, and applies it to learning math.
Prodigy invites its users to experience a fun, vibrant world of magic and wizardry where characters cast spells by solving math problems in order to ultimately defeat the game's villain, The Puppet master. The storyline is fun and engaging, and so well designed that kids might not even realize that they are learning. Overall, Prodigy feels more like a game than it does a curriculum-aligned learning app, but that's due to the app's excellent design and has nothing to do with a lack of learning opportunities, of which there are plenty.
Users can name and customize their avatar, with extra outfits and other special gear being made available as the game progresses. And because the game makes designing and customizing your avatar so much fun, students will be encouraged to progress even further than they otherwise would. Users can also earn and unlock a wide variety of unique pets who will join them on their math journey.
As the user progresses in Prodigy, they will level up, unlock new zones, collect new rewards, and be faced with increasingly difficult math problems to solve. It's also possible to play the game with friends, so users can show off their hard-earned gear, pets, and spells. This allows users to experience a more social, team-based version of the game.
The app also features a built-in read aloud function, so students who struggle with visual math concepts can have the opportunity to have the equation read aloud.
Prodigy is free to play with a premium subscription plan available. The app is available on Android, iOS, or via Internet Browser on a PC or laptop. To learn more about Prodigy, click here.
---
This article originally appeared on the AT Help Desk website.
Tags: apps, AT HelpDesk