Natasha is "Way Less Exhausted and Stressed Out" Thanks to Her New Hearing Aids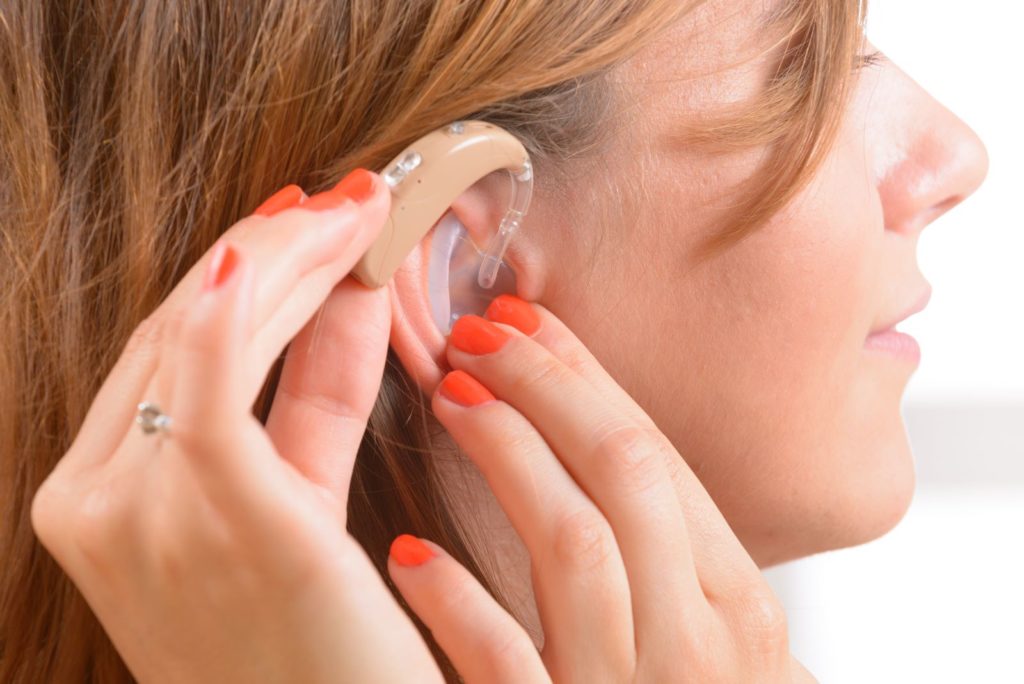 As a bank teller in Kelowna, Natasha helps hundreds of clients a week with their banking transactions. She also has hearing loss in both ears.
"This affects my ability to understand what clients and co-workers need. It is a very loud and distracting environment with a lot of background noise," Natasha shares. "People speaking in different tones, or with accents, or over the phone can be challenging to comprehend."
While she desperately wanted to do something about it, the cost was prohibitive.
"I am a [single] mother of two teenagers," she says. "Hearing aids are expensive."
NexGen Hearing, a hearing aid provider, recommended WorkBC Assistive Technology Services.
She applied to WorkBC Assistive Technology Services, and before long, she received financial assistance and was able to get her hearing aids.
"[WorkBC Assistive Technology Services] helped me immensely," she explains. "I am way less exhausted and stressed out because I am able to understand and hear what clients and colleagues need from me."
Natasha "absolutely" recommends the program to others. "[It's] way less stress at work and outside of work when I have my hearing aids in."
WorkBC Assistive Technology Services is operated by Neil Squire. Assistive Technology Services are available to individuals who have a work-related barrier due to a disability or a functional limitation. This may include barriers related to traveling to and from the workplace.
Questions about WorkBC Assistive Technology Services? Need help applying? Contact us: 1-844-453-5506 or info-ats@workbc.ca
Please visit www.workbc-ats.ca for more information about WorkBC Assistive Technology Services.

Tags: assistive technology, BC, technology, WorkBC Assistive Technology Services