5 Back-to-School Apps for 2023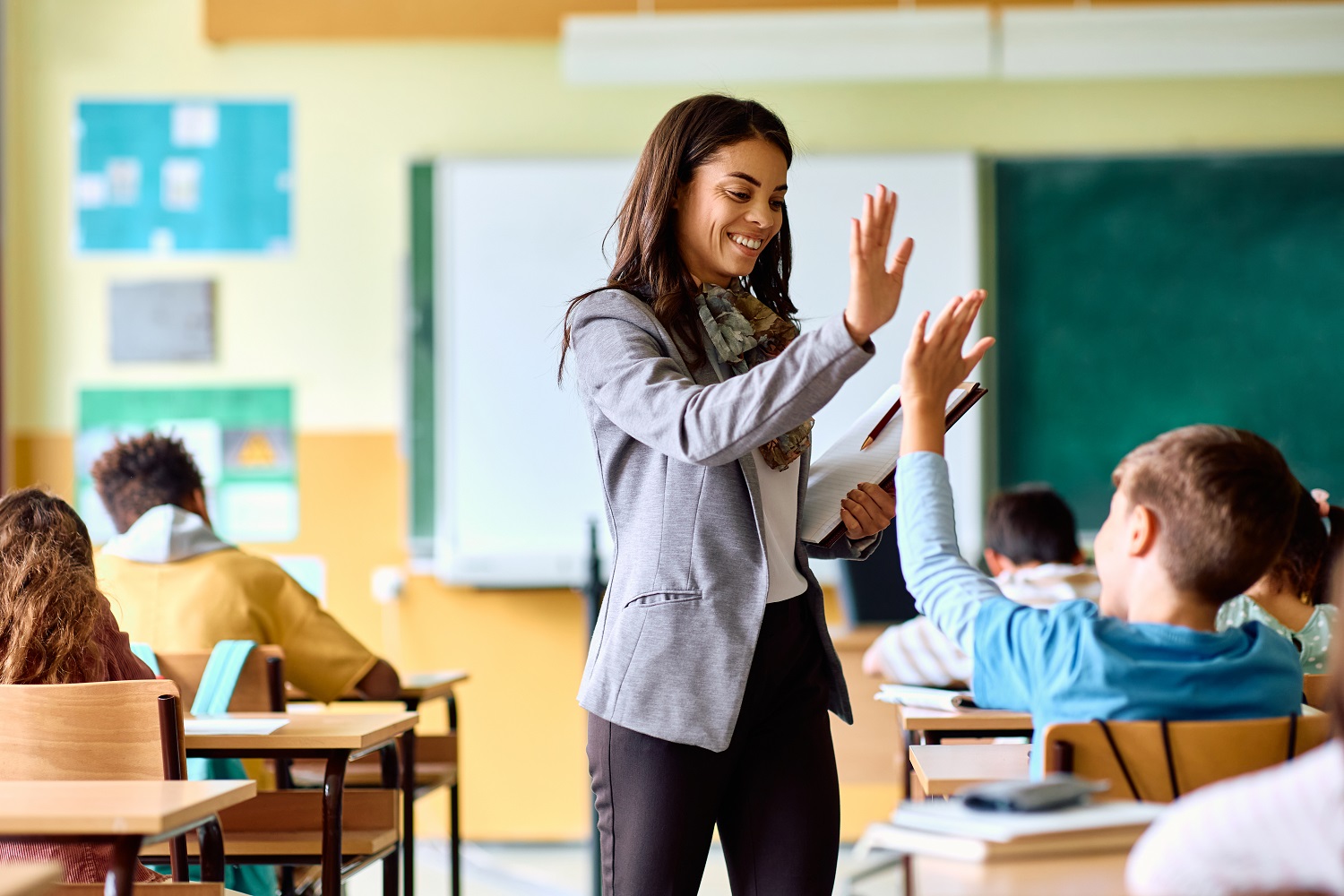 It's just about that time again! Yet another school year is about to begin, and since we know what it's like for both teachers and students during those hectic first weeks of school, we thought we'd take the time to discuss our top five back to school apps to consider this fall. The apps that we are going to recommend today are apps that we consider to be tried and tested and true, so you can feel confident that you'll be making a solid choice with any of these options.
Without further ado, here are some of our favorite apps for going back to school in 2023:
Online Learning – IXL
Online learning apps are a great way to gain extra knowledge in your off hours, allowing you to supplement what you're learning in the classroom, to review content during the summer, access new ways of learning content that you're struggling with, and more. IXL is a great app for students from kindergarten all the way through grade 12. Explore or search by topic, access skill plans, recommendations, and more. IXL is available via PC or can be downloaded as an app via Android or iOS.
Honourable mention: Khan Academy
Task Management – Todoist
Managing daily tasks is something that many of us struggle with. For students who are managing multiple classes, deadlines, personal lives, jobs, etc., those daily tasks tend to really pile up. This is why task management apps are so useful, because rather than keeping all this information in your head, these apps allow you to type out, organize, and prioritize your daily tasks. Add reminders and color coding to really get organized. Todoist does all these things and more, but it's worth mentioning that Microsoft To Do shares the same features, so if you are a Microsoft user, it might be worth considering Microsoft To Do instead.
Honourable mention: Microsoft To Do
If you're a student, chances are you're going to be taking lots of notes. OneNote is a notetaking app with a ton of great organizational (and accessible) features including dictation, text-to-speech, immersive reader, and much more. So, ditch your paper pad, and turn off Word until it's paper writing time, because OneNote is the tool you want to use when it comes to taking notes in class.
Honourable mention: Evernote
Math solver apps allow individuals to type out or scan math equations and have them solved instantly. This app can be useful for a variety of reasons besides the obvious utility of instant math answers. These apps also explain the steps used to achieve the result, and they can also be especially useful for individuals who struggle with the traditional means of representing math. We would recommend either Photomath or Math paper for this purpose, but keep in mind that you are typically required to purchase the pro version of these apps for full functionality.
Honourable mention: Math paper
Optical Character Recognition (or OCR) technology is something that we tend to get a lot of questions about. This technology is capable of recognizing and digitizing text as well as reading aloud, creating markup, and much more. For students who struggle with written comprehension, this technology is a game changer because it can very quickly transform inaccessible documents into accessible and manipulatable text. We've been using Microsoft Lens for years and it's typically our top recommendation, especially since students in New Brunswick tend to operate within the Microsoft Environment.
Honourable mention: PrizmoGo
If you have any questions about any of the apps mentioned above, please don't hesitate to contact us.
This post originally appeared on the AT Help Desk website.
Tags: apps, assistive technology, AT HelpDesk, Atlantic Regional Office