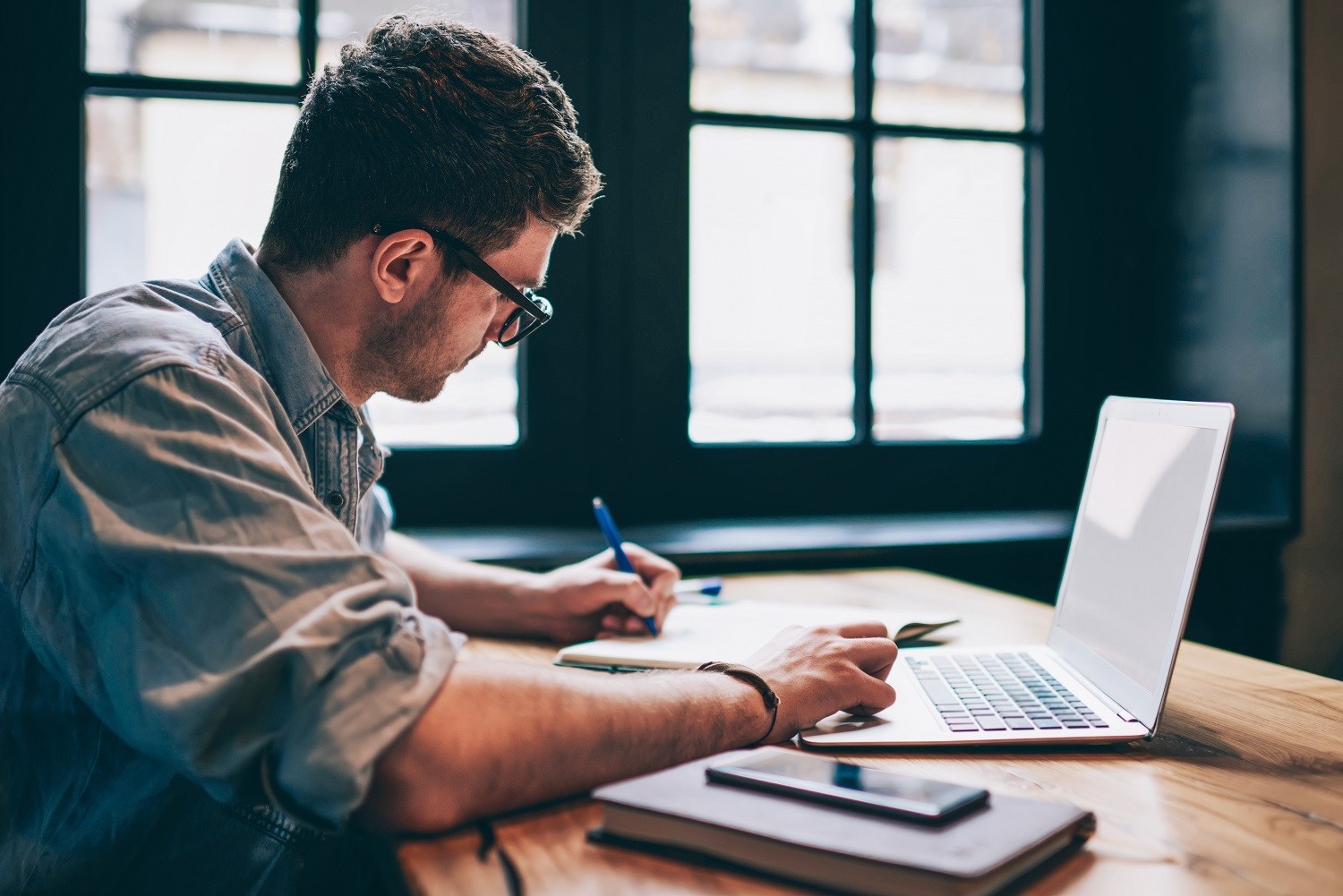 Whether you're a student, a teacher, or a working professional in 2020, you're probably doing at least a bit of writing in your day-to-day life, and you're probably doing it electronically. For those who struggle with writing, the digital approach opens up so many more possibilities for support, especially since tutoring can be costly, inconvenient, or downright impossible given the current lockdown conditions. And while many apps offer base level writing features such as spelling and even grammar checks, these features often lack context and accuracy, and may not be best suited for users who require a higher level of accessibility and support.
Co:Writer is a word prediction and writing tool that provides users with contextually based word suggestions. As letters and words are typed on screen, the app predicts the next intended word, and a word-selection list will pop-up. Once a user selects a word, it will be placed into the document. The app uses a combination of core-word and specific topic dictionaries to provide users with the highest level of accuracy possible, and with over 4 million topic dictionaries to choose from, it's easy to write about niche subjects with precision. And for users who wish to have words or phrases read aloud, the app features built-in text-to-speech functionality.
Where It Works
Co:Writer Universal is designed to work virtually anywhere you would write, both online and in-app, including Word, OneNote, Google Docs, websites, blogs, Learning Management Systems, online tests, email, and social networks like Facebook or twitter.
Compatibility
As its name suggests, Co:Writer Universal is designed to be accessible via a wide variety of platforms including:
• Google Chrome Extension on Chromebook, Mac, or Windows
• iPad app
• Microsoft Edge Extension
• iPad Keyboard Extension
More Features
Spelling Support – Co:Writer features an advanced spell checker that goes beyond the scope of simple word processors, recognizing phonetic spelling, letter and word ending omissions, reversals, and more.
Grammar Support – The app recognizes proper grammar and sentence structure and offers word predictions accordingly. For example, the app will recognize when a sentence should use plurals and will offer only plural noun choices.
*Co:Writer Universal requires a paid subscription with a free 7-day trial available to users who wish to try the product without using their credit card. To learn more about pricing, or to access the free trial, please click here.
Tags: apps, assistive technology, AT HelpDesk