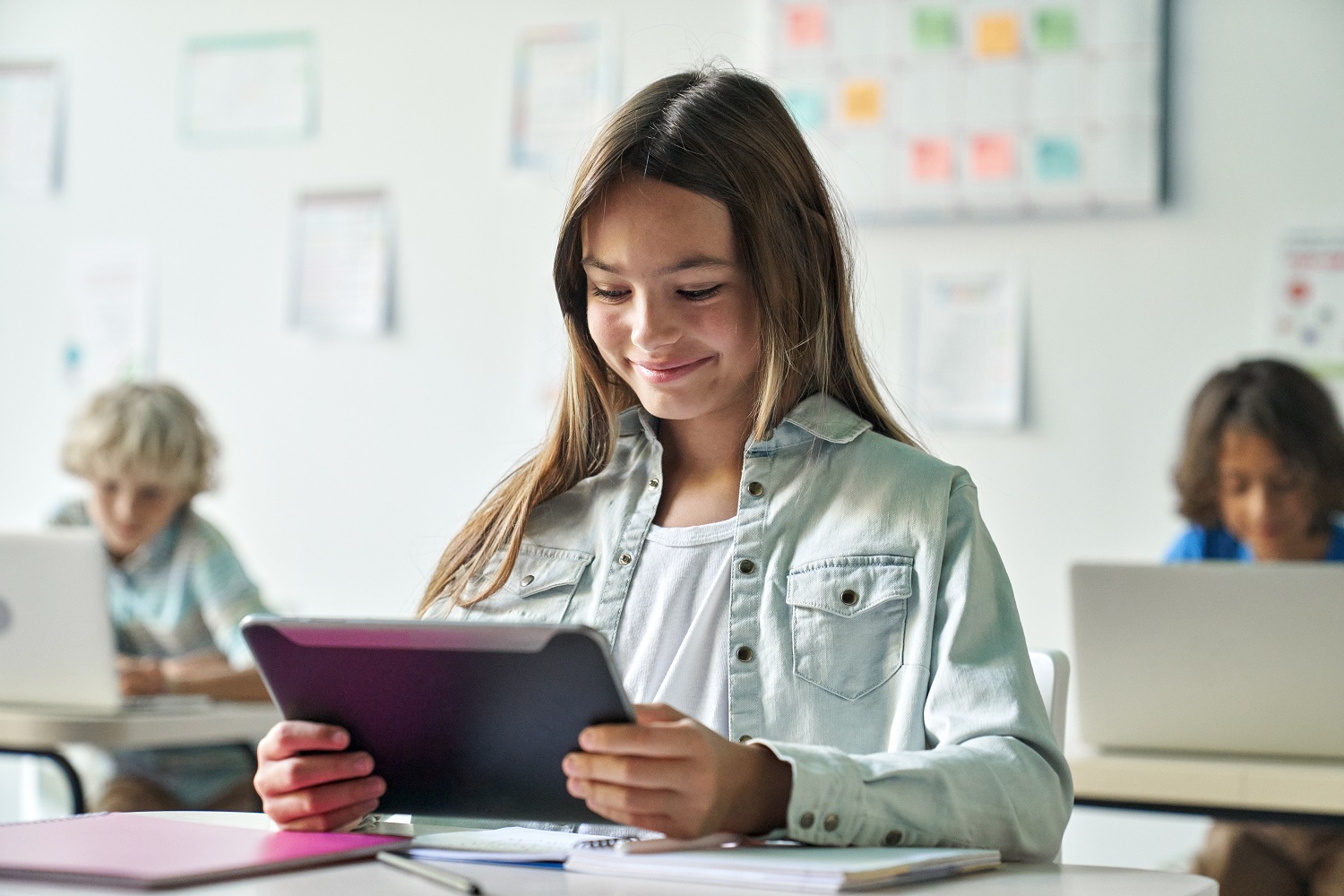 Now that we are over a month into the 2023 school year, most parents probably have a pretty decent idea which subjects their children are struggling with. And as we've stated in previous e-bulletins, the earlier that you can identify and work on the subjects that your child struggles with, the more likely they are to overcome that subject matter without impacting their grades, or perhaps even more importantly, their self-esteem.
Today we are going to look at an app that is designed for students who struggle with (or simply need to review) math. DoodleMaths is a cross platform math app designed for students aged four to 14, and it also provides users with a variety of accessibility options such as audio dictation and colored overlays.
To get started, your child will be asked a series of questions in order to gauge their current level of math knowledge. Once they've gone through this orientation process, the app will tailor its content to your child's needs based on their unique strengths and weaknesses. And as your child progresses through their program, the app will continually re-adjust the content based off their performance, so you can rest assured that they won't be able to simply breeze past easy content.
The math questions provided are highly interactive, and the app features many different types of engaging math games. Of course, anyone who games today knows that earning trophies and badges makes the gameplay that much more addictive, and DoodleMaths has definitely designed their app with that in mind. Not only that, but the accolades that the app provides have their own built-in reward system, as earning enough rewards will unlock features and characters that students would otherwise not have access to.
DoodleMaths is also great for parents in terms of providing feedback and progress reports. The free DoodleConnect app provides parents with an online hub to view their child's progress, and a similar service is available to teachers, who can get access to in-depth reports through their own hub.
DoodleMaths is available for iOS, Android, and PC/Mac. A free trial is available, but a subscription is ultimately required. To learn more, click here.
This post originally appeared on the AT Help Desk website.
Tags: apps, assistive technology, AT HelpDesk, Atlantic Regional Office