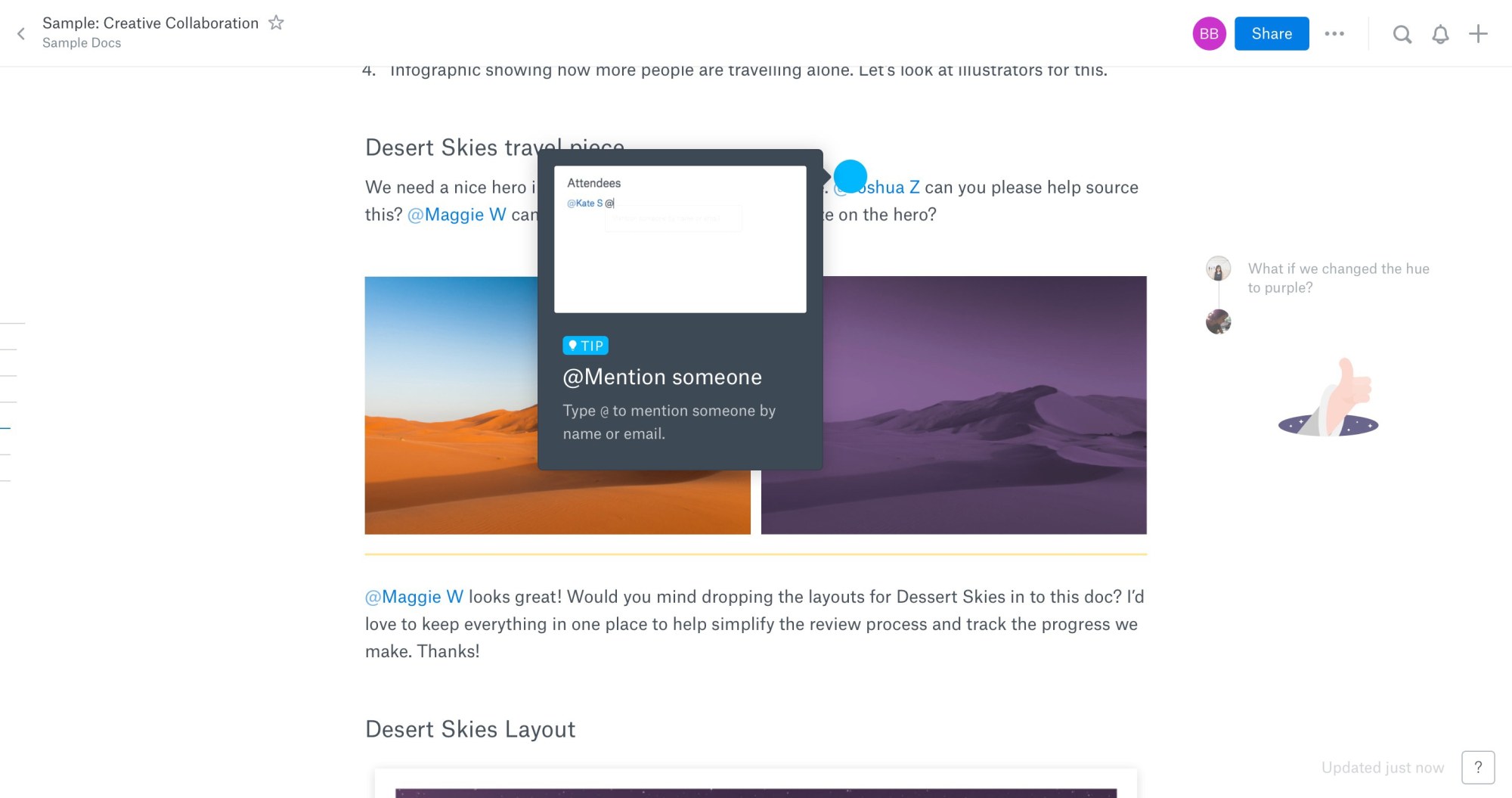 In case you haven't heard of it, Dropbox is a cloud-based storage service that allows users to upload and share files from anywhere in the world, on virtually any device. Now, imagine combining that service with a free productivity and collaboration app that allows users to integrate their Dropbox files with other resources from around the web, while also allowing a multitude of users to comment on and add information to a cloud-based document. 
Introducing Dropbox Paper, a new app from Dropbox that blends productivity and collaboration in an app that's designed to work in a variety of settings, from the classroom, to the office, and even at home. With a wide range of features such as to-do lists, file-sharing, commenting, and email integration (plus many more), this app would be useful for AT users who struggle with organization, task management, or productivity.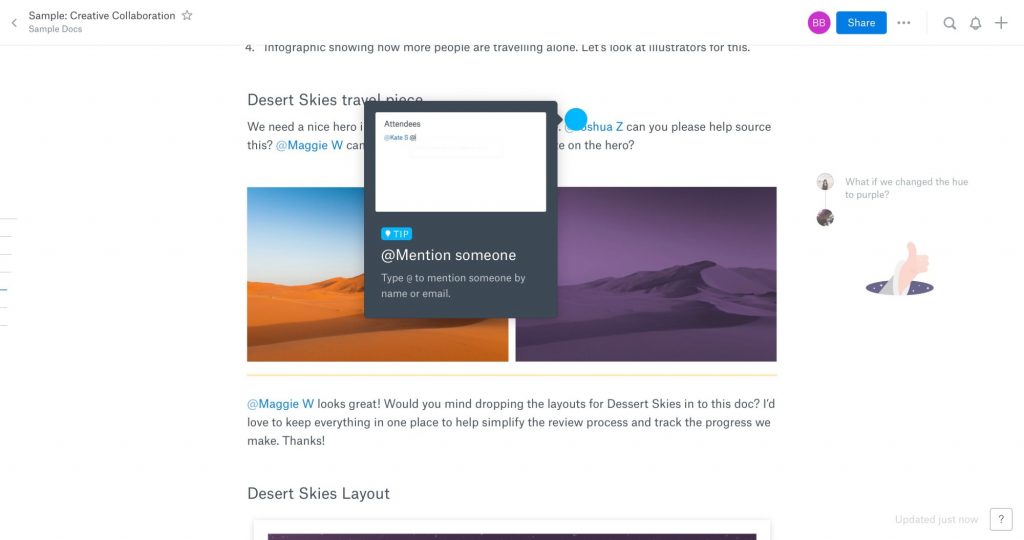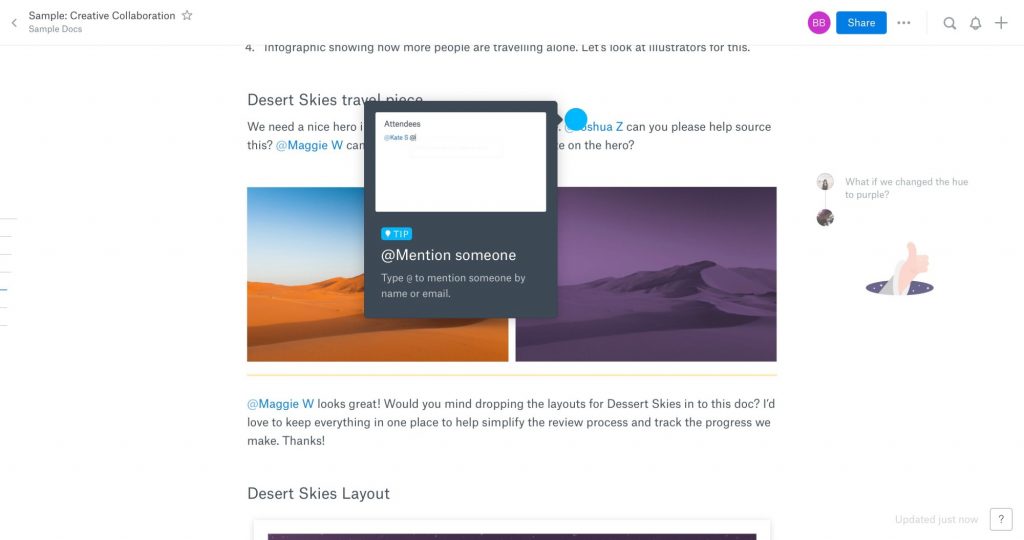 Productivity
---
Checklists: Users are able to turn text into click-able checklists that are crossed off when completed, so the team can be updated on each task as its completed.
Bulleted / numbered lists: Dropbox Paper also allows users to create more traditional bulleted and numbered lists.
Integrated search: A built-in search function allows users to instantly search by keyword or by person.
Drag and drop: Because Dropbox Paper allows users to drag and drop files from their computer directly into a document, file-sharing (and storing) couldn't possibly be easier.
Presentation view: Instantly transforms your document into a full screen, read-only, version of your work. Also includes contrast options for AT users with visual challenges.
Formatting options: Includes a wide variety of additional formatting options that can accessed via keyboard shortcuts which are listed on the bottom right hand side of every document.
Collaboration
---
Comments: Users can add comments to specific sections of text which other users can then reply to. All comments are conveniently shown outside of the main document, creating less clutter and confusion, which is especially helpful to users who are easily overwhelmed by excess information.
Tagging: Team members can be tagged on specific tasks within a checklist, allowing collaborators to easily delegate tasks.
Due dates: Checklist tasks can also be assigned due dates which will then be added to any integrated calendars.
Integration
---
Links: Dropbox Paper allows users to add links from an incredibly wide variety of sources, from social media, to YouTube, Spotify, Prezi, and more.
E-mail: G-Mail or Office 365 integration means that assigned tasks can be added to users' calendars, so they'll always be kept in the loop. This feature would be very useful for individuals who struggle with time and task management.
App: Dropbox Paper is also available as an app for iOS and Android devices, allowing users to easily stay connected with their project.
Exportable: Dropbox Paper documents are exportable as a Word doc, PDF, or Markdown file, giving users a wide variety of sharing, editing, and viewing options.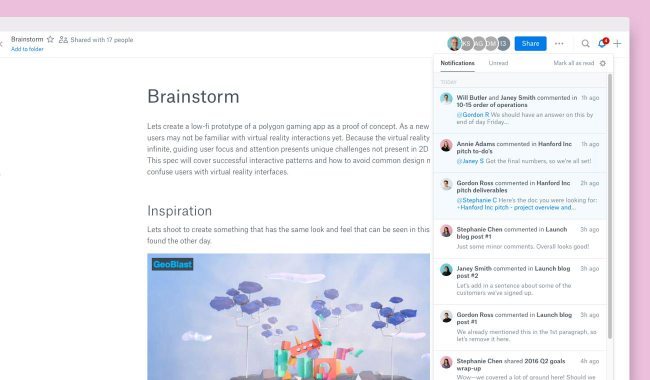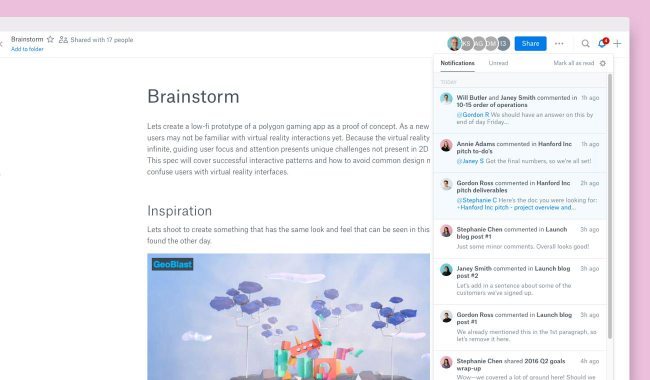 Believe it or not, there are even more features that we didn't mention today, and because Dropbox Paper is such a new app, it's likely that additional features will be added in the near future. We would recommend this app to anyone (including non-AT users) who struggle with productivity and task management or are looking for a straightforward method of collaboration and project management.
Tags: apps, assistive technology, AT HelpDesk