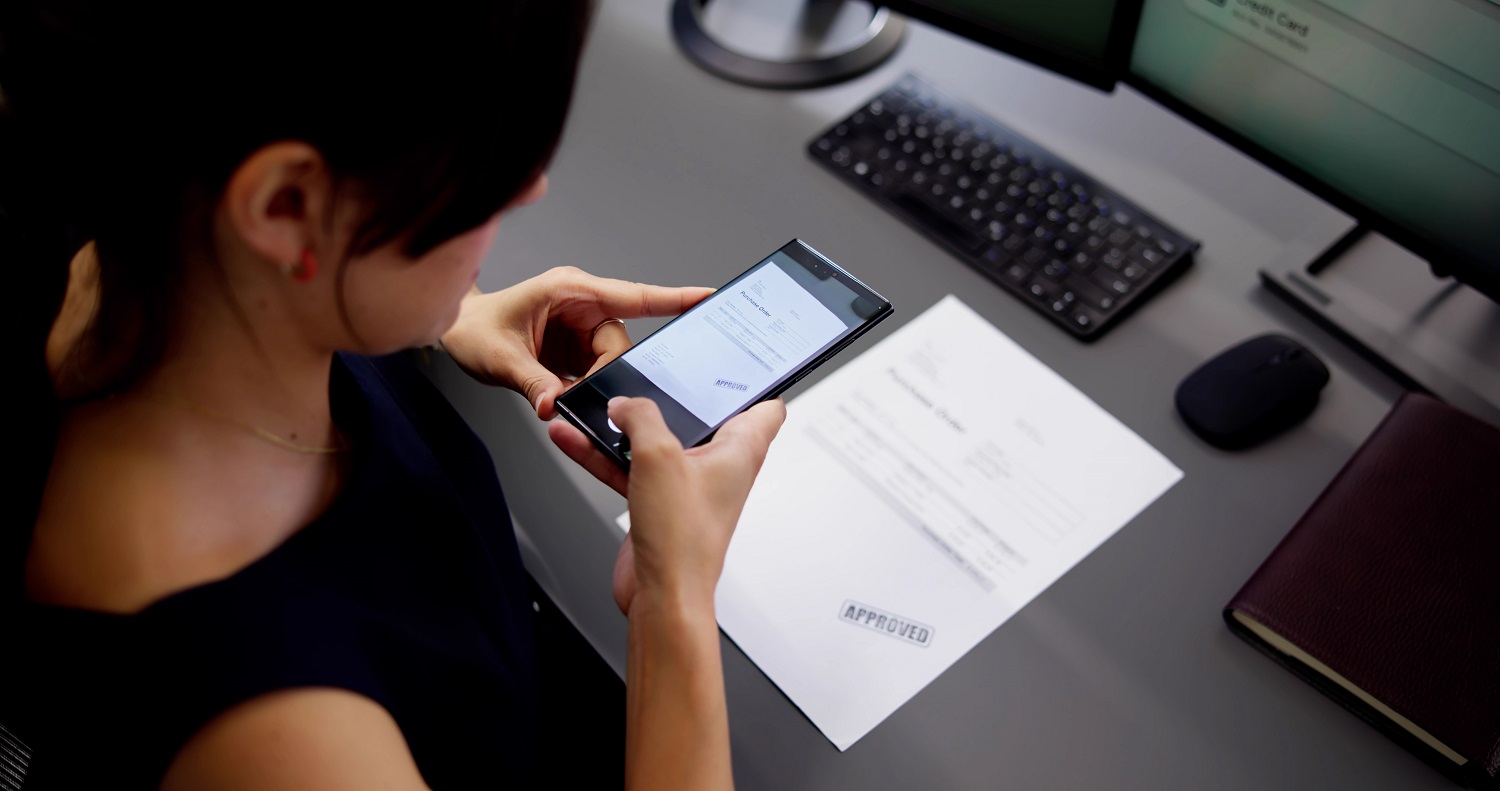 We've looked at a few OCR/scanning apps in the past, and for the most part, when we're asked about OCR and scanning apps, we typically recommend Microsoft Lens or Adobe Scan. But, because we've found that different users have vastly different experiences and preferences when it comes to this technology, we thought that it would be worth looking at another top-rated OCR app.
iScanner is a highly downloaded OCR app that is currently charting at number 19 in the "business" category in Apple's App Store, with Adobe Scan being the only OCR app rated higher. So, why is it that this app in particular is currently the second highest rated scanning app on the market?
The answer: iScanner does everything that an OCR/scanning app should do, and MORE.
The scan mode uses intelligent AI technology to digitize text and convert it to whatever format you need, including PDF, JPG, DOC, XLS, PPT, or TXT. Whether you are scanning a ticket, a form, a contract, a handwritten note, etc., the scanner is accurate and easy to use, and it can recognize text in over 20 languages, including French.
Once your documents have been scanned, they will sync in real time to the cloud, and you can transfer or view them from any browser on any type of PC. From there, iScanner offers a powerful PDF editor that allows you to easily mark up, edit, sign, erase, and even insert photos into documents. The built-in file manager allows you to number pages, add watermarks, insert footers, add password protections, merge or split documents, and more.
iScanner even features some unique scanning modes that we've never seen before. The app offers the following scanning modes:
Documents – Scans and converts physical documents.
ID and Passport – Create a digital version of your important paperwork.
Math – Instantly solves math problems.
Area – Measures an object's length and calculates its area.
Count – Count similar objects automatically.
QR Code – Reads a QR code and automatically redirects you to where the code is pointing.
As you can see, this app offers some unique tools that could be helpful to just about anybody, but at the same time it doesn't stray too far from what it is at its core: a perfectly competent OCR/PDF app that does everything that a scanning app should do (and more).
iScanner is free to trial with a premium version being available to purchase. To learn more, click here.
This post originally appeared on the AT Help Desk website.
Tags: apps, assistive technology, AT HelpDesk, Atlantic Regional Office