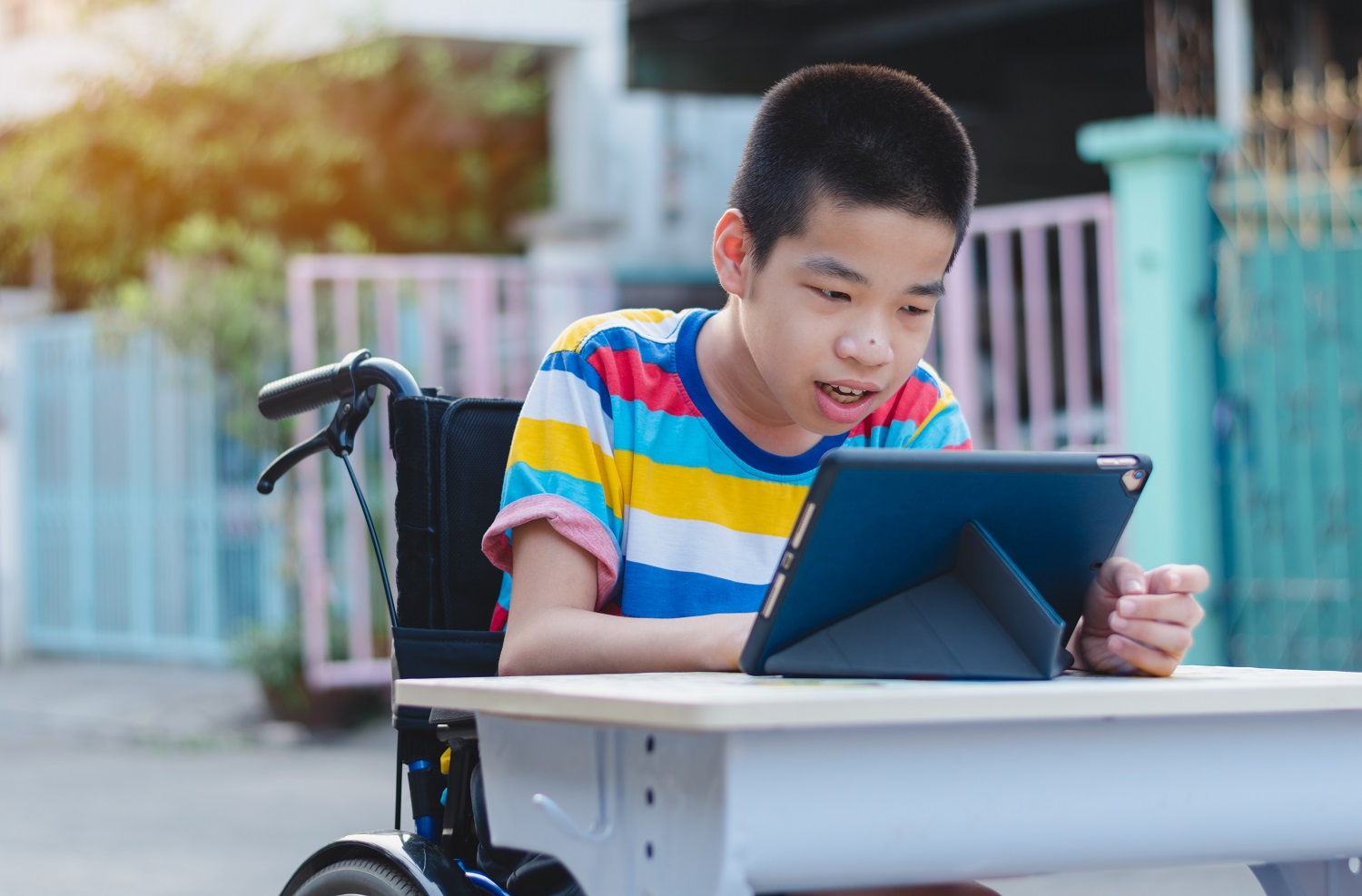 We don't spend a lot of time talking about Augmentative and Alternative Communication (AAC) apps, and that's for a couple reasons. First, AAC apps and hardware are typically recommended by speech-language pathologists. The other reason is that these devices are also highly specialized, and quite expensive, so it's not always easy to get our hands on the latest and greatest AAC hardware.
Today however, we're going to look at an AAC app that costs a fraction of the price of a typical piece of AAC hardware, while still providing users with what they need to effectively communicate with the outside world. Proloquo2Go is a symbol-based AAC app for iPad that is designed for persons with speech difficulties, autism, cerebral palsy, and other fine-motor based disabilities, as well as a wide variety of communication-based challenges.
This iPad-based app retails for $349.99, but it's important to note that it's designed to replace multi-thousand-dollar hardware. Proloquo2Go is also fully customizable, with users being able to create, modify and move buttons around the screen. Alternatively, you can even use your own photos, either from within the app or by using existing photos from the iPad's photo library. The structure of the app itself is also accessible, with 23 pre-programmed grid sizes, switch support, and VoiceOver integration.
Proloquo2go is also a great choice for bilingual users, as the app supports English, Spanish, French, and Dutch. It's also designed specifically for bilingual use by allowing users to switch between languages on the fly. Typing is also supported via grid-style keyboard with word-prediction technology being built-in to the app. The app also features over 100 voices including a variety of adult and children's voices.
Proloquo2Go also offers a great support system, with a dedicated AAC learning section being made available on their website, and it even offers classroom activities that are designed to promote effective communication-based teaching methods. AssistiveWare also has a support system in place that offers troubleshooting and support 7 days a week, so if you're struggling with the app, you won't be left to figure it out on your own.
To learn more about Proloquo2Go, click here.
This post originally appeared on the AT Help Desk website.
Tags: apps, assistive technology, AT HelpDesk, Atlantic Regional Office, New Brunswick