Once you load the app, you will have to give the app permission to access your camera and photos. Once you give the app permission to use your camera, the rear camera will begin showing video on the screen. If the camera sees any text on screen, it will begin to read the text out loud. As for the interface, there are panels located in the corners and the bottom.
First, let's take a look at the non-camera functions and settings: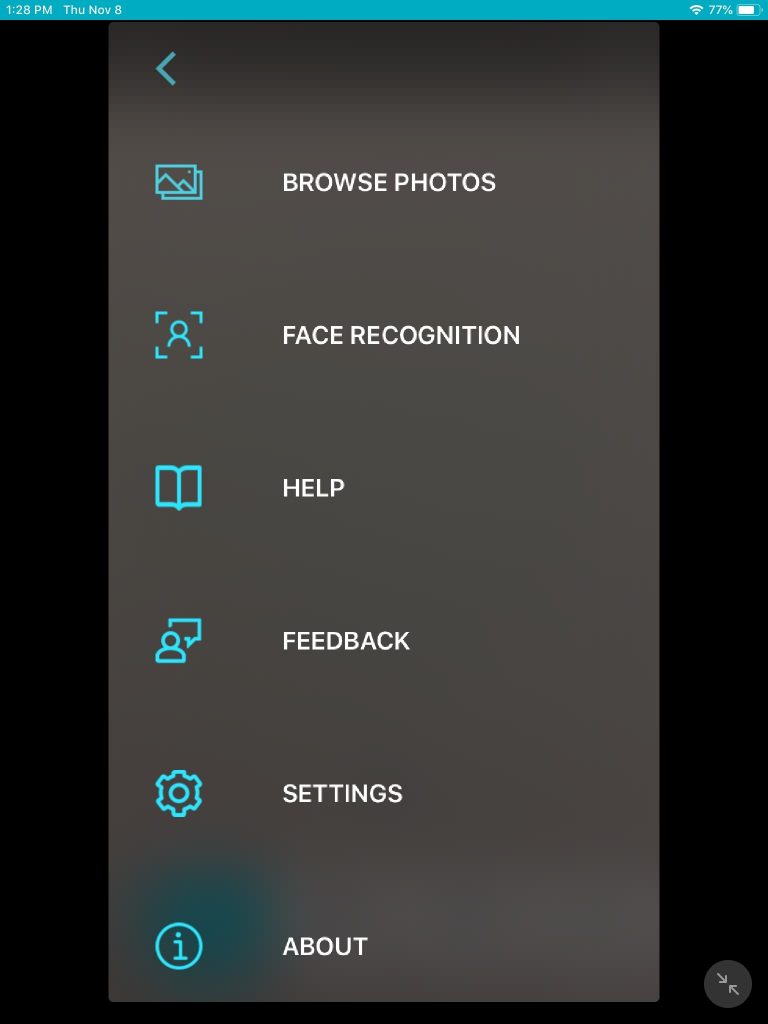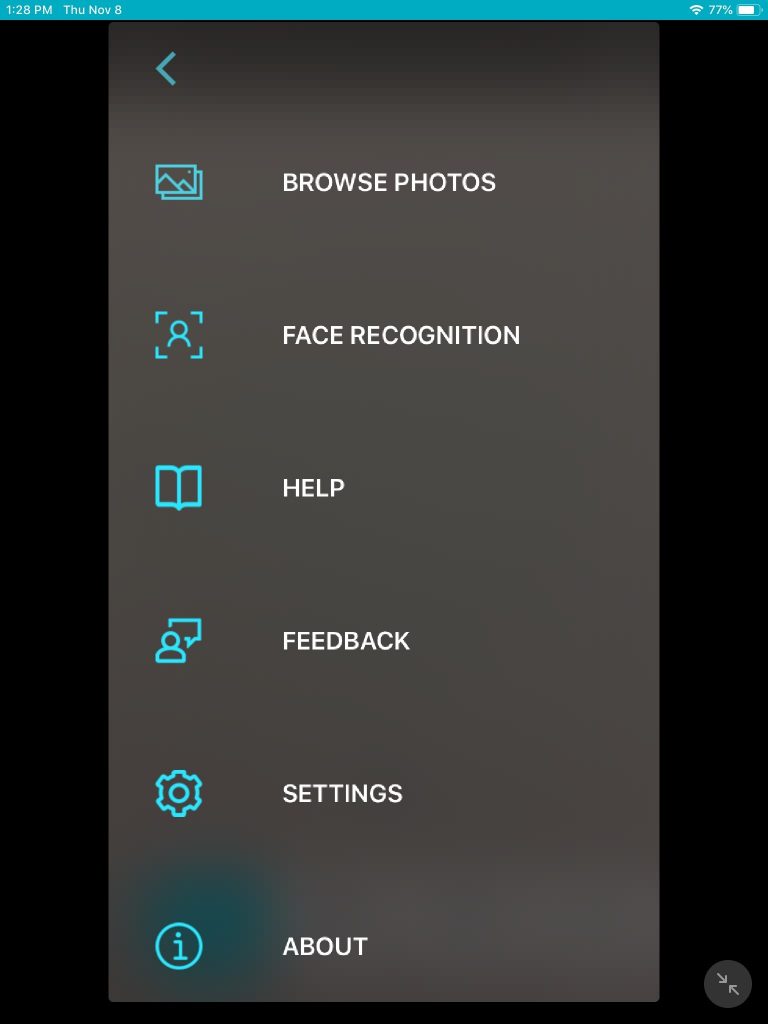 Browse photos
The app will analyze any picture in your device and describe it to you.
Face recognition
The app uses your phone's front-facing camera to snap pictures of people you want the rear camera to recognize later. The camera can then detect people in the room or further away in the environment. The camera also detects distance.
Help
There is a detailed help section available to those in need of assistance.
Settings
Here you can pick the type of currency you want the camera to detect and read back to you. You can manage lighting to allow the App to turn on the LED to help with low lights and detection issues. You may also select voice type, speed and volume. Lastly, you may also make sure that the most recent photos are the ones to be analyzed for description.
Once you leave the settings, you will be taken back to the main panel with the rear camera actively searching for text to read. In the upper right is the contextual help for each activity. Near the bottom center of the screen, above the sub-panels, is a pause button.
Camera Modes
Listed below are the different camera modes currently available with the app. For each mode you select, the name of the mode will be read out loud, so users will not get lost. The panels at the bottom of the screen scroll from left to right. Each has their own function and some functions will change on-screen elements.