In a previous e-bulletin we discussed some of the different kinds of Digital Pens that are on the market right now. If you aren't familiar with digital pens, we suggest you take a look back at the article. To put it briefly, Digital pens are highly advanced and compact pieces of assistive technology that perform a wide variety of diverse functions from scanning, to converting written text into digital, to acting like a mouse. These devices look like pens, but perform many of the same tasks as computers.
In today's e-bulletin, we're going to explore that subject a bit further and look at a recent development in Smart Pen technology: the Live Scribe PDF. The Live Scribe PDF is a type of Pencast designed to be ultra accessible and playable through a wide variety of devices. Previously, Pencasts depended on Adobe Flash, which required frequent updating and didn't work on smartphones or tablets, something that was a huge barrier for users who primarily accessed their technology via smartphone.
The new Live Scribe PDF is a PDF document that consists of a combination of a) the images of each page of notes, b) any audio recorded during the recording session, and c) the user's pen strokes, which are converted to digital text via Ink Markup Language (InkML). A Live Scribe PDF can be opened using any standard PDF viewer (e.g. Adobe Reader), with the audio made available as an attached file which can then be played back via any audio player that supports .m4a files. And since the .m4a file format is currently one of the most widely used file formats for both audio and video, you'd be hard-pressed to find an audio player that does not support this type of file.
Because of this shift away from Flash and towards a more accessible format, the Live Scribe PDF can now be played back using a wide variety of devices, so if users have access to a smartphone, tablet, PC, Mac, or Chromebook, they will be able access their Live Scribe PDF.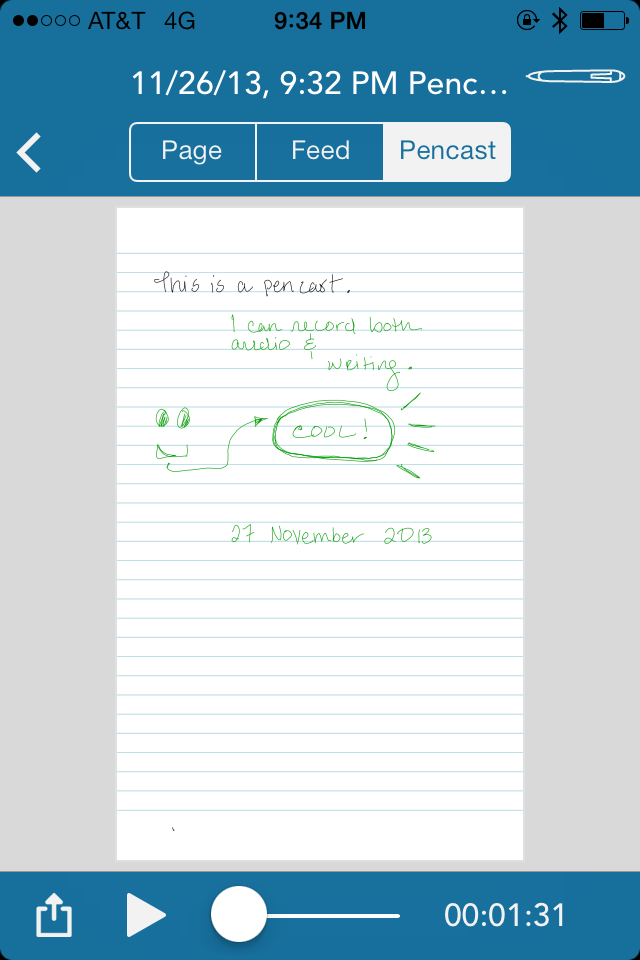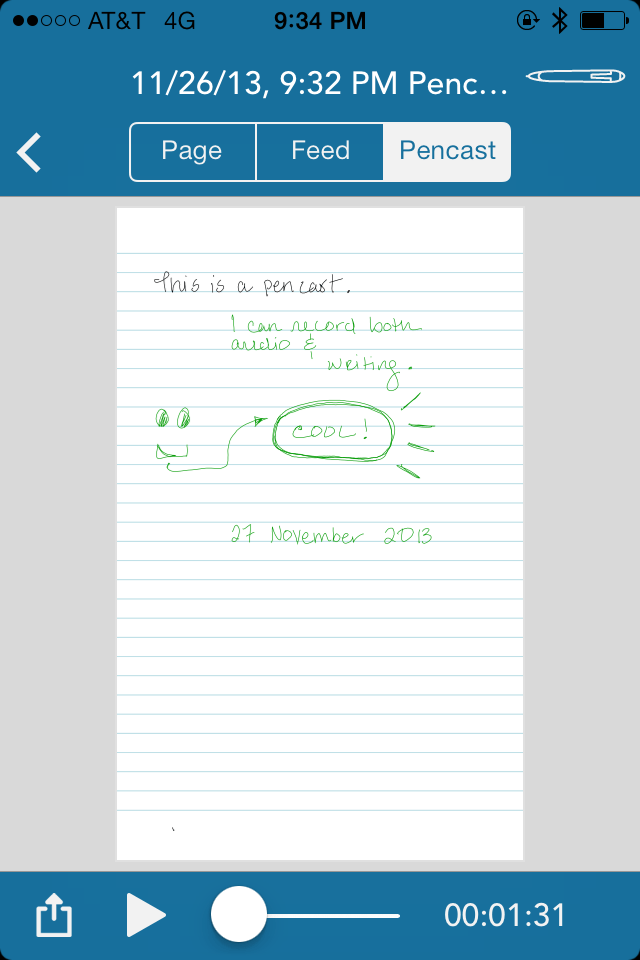 Let's take a quick look at the different ways in which the Live Scribe PDF can be accessed:
Live Scribe+ mobile app on iOS and Android
After installing the Live Scribe+ app (new window), send the file to your device via email or cloud service. Next, tap on the file to launch the "open in" dialog box, and select Live Scribe+.
Echo Desktop on Windows and Mac
For users who have purchased the Echo Desktop, simply open the Echo Desktop program, click on File > Open, and select the file. The file will open inside the Live Scribe PDF section on the left-hand navigation bar.
Web-based Live Scribe Player
After exporting and saving your PDF to your computer, open the Live Scribe player using Chrome, Internet Explorer or Safari. Click the button that says "Choose your Live Scribe PDF", and open the file from wherever it's been saved on your computer.
To learn more about the various Smart Pens being offered by Live Scribe, take a look at their website here.
Tags: apps, assistive technology, AT HelpDesk